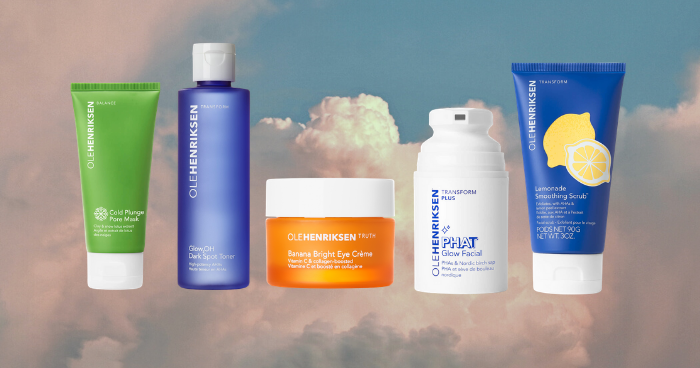 I remember my first time hearing about Ole Henriksen really cleary—I was watching Bretman Rock's instagram story back in 2018 raving about the Cold Plunge Pore Mask—and since then i've always been intrigued on the product that has got him screaming on the rocks of Maui about how amazing it is. Unfortunately at that time Ole Henriksen wasn't available in Malaysia, and i just had to sit in envy whilst people from all over the world got to experience the #OleGlow.  But that fact has now changed as finally, Ole Henriksen is now available in Sephora, both online and in-stores on 22 April!
View this post on Instagram
With its heart in Denmark, it was actually Asia that inspired Ole Henriksen to create his now coveted line of skincare staples. Previously spending some time in Jakarta, Indonesia, it was where he met an esthetician named Lagita that exposed him to various exotic healing botanicals and treatments that further inspired him to make the career shift to beauty and skincare.
Unsure of where to start? I've narrowed down four of my favourite Ole Henriksen products so far. After getting the opportunity to test them for roughly 3 weeks now, these four have been mega-hits for me. Do keep in mind that the skincare experience is different and unique for everyone!
Glow2OH™ Dark Spot Toner
View this post on Instagram
Having struggled with acne all throughout my teen years, I am really no stranger to dark spots and hyperpigmentation, with that being said, the Glow2OH Dark Spot Toner had been on my radar for a couple of years now. And on my last trip to New York right before COVID hit, I knew I had to step in to a Sephora and get my hands on it because at the time, I had no idea when it would ever be available in Kuala Lumpur. Ever since then it has been a staple in my skincare routine. As someone with relatively dry skin, toners tend to freak me out a little bit as they can be quite drying, but this one doesn't at all. Supercharged with glycolic acid, lactic acid and witch hazel, it has actually helped to lighten my dark spots and smoothen out texture on my skin. Formulated with AHAs, just be sure to religiously apply SPF in the morning to protect your glow.
PHAT Glow Facial™
View this post on Instagram
A new addition to my skincare routine, I typically use the PHAT Glow Facial once a week for an extra exfoliating pick-me-up. Incredible gentle, but still powerful, you'll be able to achieve spa-like results in a flash. A chemical exfoliant can be intimidating to some, but fret not as this one is formulated with even those with sensitive skin in mind. Powered by Polyhydroxy acids (PHAs) it delivers similar skin-smoothing, age-fighting results to AHAs, but PHAs are just a little "plumper." They're a bigger molecule, so they don't penetrate the skin's surface as deeply as they retexturize. With everyone donning masks, it's my treatment of choice to slough off dead skin cells to rejuvenate and revitalise my skin.
Cold Plunge™ Pore Mask
View this post on Instagram
The mask that first intrigued my interest in Ole Henriksen, this Cold Plunge Pore Mask is truly one of a kind. Inspired by the "cold plunge" part of a Scandinavian sauna cycle, it's a cooling clay mask that works to detoxify, control oil and reduces the look of pores. As someone who has an oily t-zone, I've been loving applying it just in that region as it almost instantly shrinks the appearance of my pores. What truly surprised me the most was how my skin looked the morning after—not to toot my own horn, but I was literally glowing—my skin had never looked that radiant and in such a short period of time.
Banana Bright™ Eye Crème
View this post on Instagram
Drawing inspiration from makeup artists applying 'banana' powder to brighten the under eyes, the Banana Bright™ Eye Crème promises to brighten, firm and reduce the look of fine lines. I personally love using this eye cream as a primer for concealer application—it makes a smooth veil under the eyes, whilst also working to colour-correct—allowing for concealer to blend seamlessly and improve its stay power too.