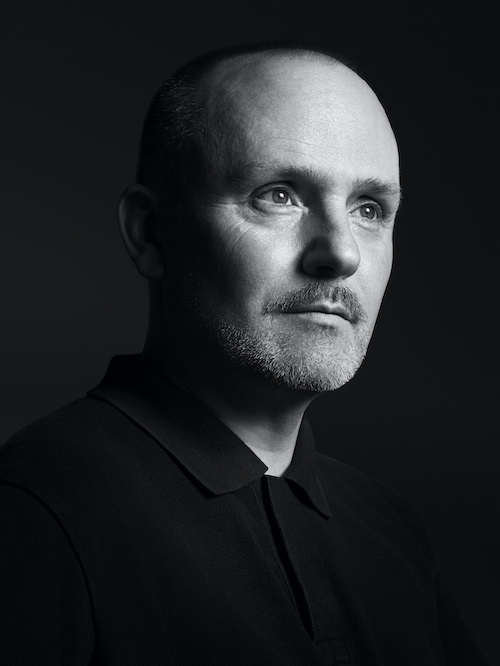 The visionary behind Dior Makeup—Peter Philips is creative and image director, makeup-extraordinaire and he speaks exclusively to Harper's BAZAAR Malaysia on the inventive and ingenious creation that is Dior Makeup's new additions to the Forever Foundation Range which includes: the Dior Forever Skin Veil SPF 20, the Dior Forever Cushion Powder, and the Dior Forever Perfect Fix.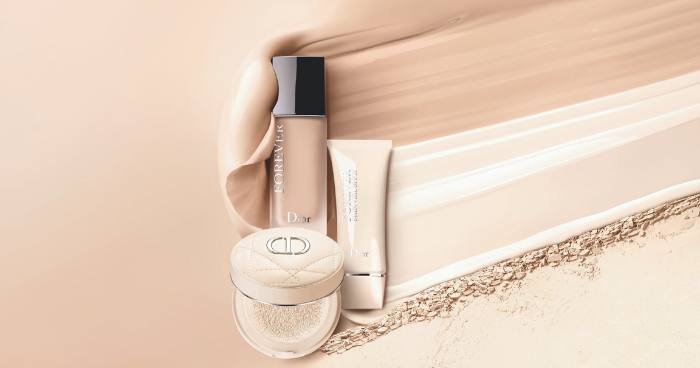 A leader of innovation in the beauty industry, what are some of your sources for inspiration when it comes to creating new products, like this Dior Forever foundation range?
PP: There are different sources of inspiration, depending on the product that is being created. For colour collections like eyeshadows and lipsticks for example, the inspiration is more creative. Dior heritage, books, movies, art, fashion,… might inspire. For foundation lines, the approach is more rational and practical. Diversity is the most important, guiding inspiration source. And next to that the formulation and claims have a direct influence on how the foundation will look.
View this post on Instagram
Malaysia is very hot and humid—How will the new Dior Forever foundation range fare in our climate?
PP: During the development process we send out the products to our people in the four corners of the world to get as much feedback as we can. Our makeup teams tried out the products and they loved it, they liked that it's very smooth, light and comfortable, almost like second skin. The makeup result is a natural glowing skin thanks to the refined finish and the skin feels hydrated. They also said that the foundation doesn't feel cakey and there's no appearance of fine lines after a few hours. To make sure that you exploit all the benefits of the formula, it's important to do a good makeup routine. Key is a good caring routine, I like to use Capture Totale (especially the Super Potent Serum) and a light layer of primer will definitely enhance your makeup result. It's nice to build up your foundation routine in thin layers to guarantee a solid result in hot and humid climate.
Promising 24-hour wear, how was the journey like to perfect such a long-wearing formula?
PP: That's a challenge that's in the hands of our laboratories, they are the brain behind the strong formulas. And the next step is to keep testing and trying the formulas until we have the desired result.
View this post on Instagram
Staying true to Christian Dior's love for flowers, how have you managed to incorporate the House's signature into Dior Forever?
PP: The House of Dior was founded on a love of women and flowers: Christian Dior drew his inspiration from among his gardens. He wanted flowers everywhere, on his dresses, in his lounges, in his perfumes, and even in the hems of gowns during the runway shows.
Dior scientists perpetuate Christian Dior's love for flowers, certain flowers, in fact, boast a concentrate of cosmetic ingredients. For us it was obvious to enriched Dior Forever with skin-caring floral and plant-based ingredients. The wild pansy extract, for example, featured in every Dior Forever product, acts on the skin's key hydration-regulating mechanisms to preserve lasting skin hydration. The rose hip extract acts as an antioxidant against exterior aggressors such as pollution & helps tighten pores' appearance.
View this post on Instagram
Has your makeup philosophy changed since the pandemic?
PP: My makeup philosophy hasn't really changed. I've always seen my role as one that's about sharing my skills and expertise at the service of beauty. Offering great products and beautiful shades that will be helpful tools for women. Offer beautifying products that give the opportunity to enhance and/or cover up, products that will help you to express yourself in whatever you want to say. Deliver products that keep their promise. The pandemic has made that the circumstances have changed, but my philosophy stays the same.
What are some of your trend predictions for this year?
PP: It's all about caring beauty, practical and efficient products. There still is a great focus on eye makeup, but people are embracing more and more the moments that they don't have to wear a mask and they can show off their lipstick.