Spots are no match for these cleansers.
By Madge Maril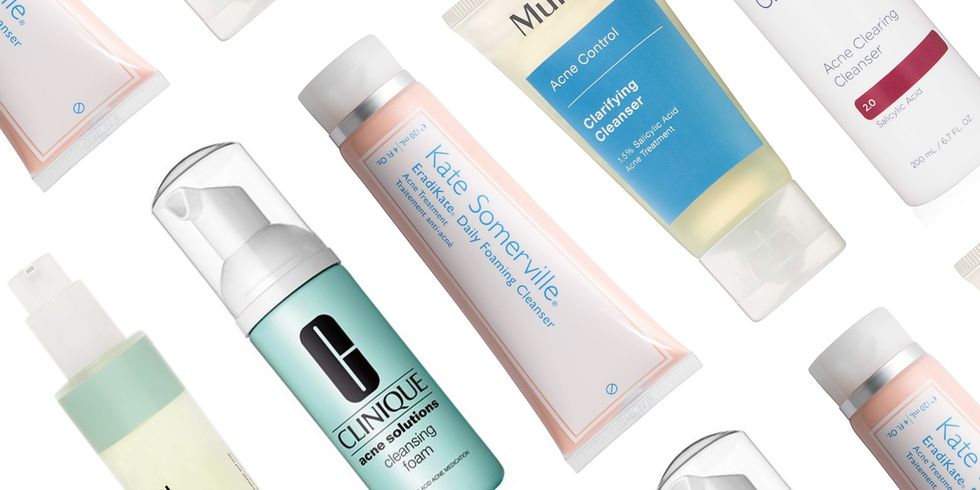 Washing your face during a breakout—or even just touching it—isn't anyone's definition of a good time. But, as we all know, it can be extremely necessary. Whether you're currently working to minimize pimples and redness or looking for preventative skin care, the best face washes for acne-prone skin feature ingredients for every step, while helping skin still feel its best during the tumultuous cycle. Our 11 favorite cleansers, ahead, prove that just washing your face really can be one of the most powerful ways to nip acne in the bud.

The INKEY List Salicylic Acid Acne + Pore Cleanser
RM65
Shopping for acne-prone skin can get very expensive very quickly. The Inkey List's salicylic acid cleanser is a savior for budget-conscious shoppers everywhere—it's only RM65, yet wins over a new fan with every foamy rinse.

Tata Harper Regenerating Cleanser
RM176 for 50ml
On the other hand, you might be ready for a skincare splurge. Tata Harper's kaolin clay and white willow bark cleanser is worth its price tag and it's powerful enough to act as a weekly acne treatment.

Indie Lee Purifying Face Wash
RM143 for 125ml
A balanced, non-stripping cleanser is really all you need if you only experience the random pimple or blackhead here and there. This one is great for that, plus burdock root and mandarin extracts are specifically included for acne-prone skin.

Clinique Acne Solutions Cleansing Foam
RM120
Rinsing your face with soft, fluffy clouds of foam just feels luxurious, and can be so much more soothing than a gel during an active breakout. Clinique's cleansing foam is made for acne, too, so you can fight current pimples and prevent future ones.

Murad Acne Control Clarifying Cleanser
RM188
The salicylic acid in this cleanser might be the hero ingredient, but cooling menthol and redness-preventing green tea extract are like its sidekicks.

Kate Somerville EradiKate Daily Cleanser
RM175
Kate Somerville's everyday, sulfate-free acne cleanser uses 3% sulfur as its fighter of choice, making this an ideal option if other ingredients haven't worked for you in the past.
– – – – –
This article originally appeared on harpersbazaar.com