From banishing frizz to increasing shine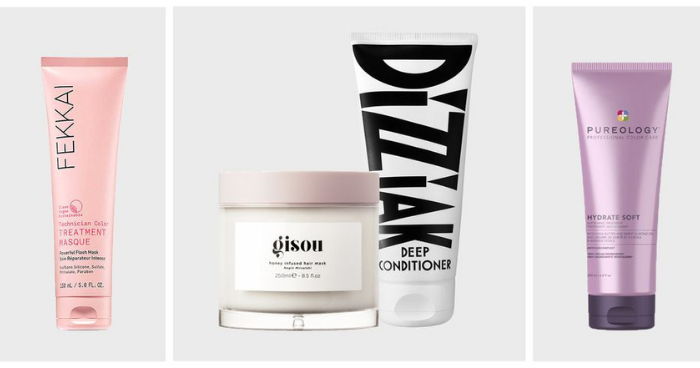 We've all experienced a bad hair day – as with the occasional breakout or bout of skin sensitivity, they're pretty-much inevitable. But when a bad hair day gradually grows into a bad hair week, it's time to call on a deep-conditioning mask.
Whatever your particular concern – be it post-bleaching dryness, frizz, or simply a lack of that satisfying healthy 'swish' – a top hair mask is the fastest way to regain control. Think of it as a booster shot for your regular routine, with instant gratification guaranteed. Some need as little as 10 minutes to impart moisture and shine, whereas others can (and should) be left to linger as long as possible – save them for a lazy Sunday.
Below, discover the Bazaar verdict on the ultimate hair masks for frizz, brittle ends, and everything in-between.
The 15 best hair masks to invest in now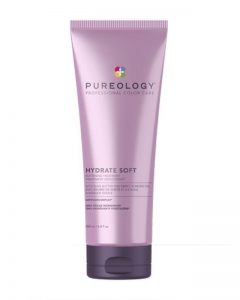 BEST HAIR MASK FOR STRAW-LIKE HAIR
Pureology Hydrate Soft Softening Treatment
RM161
If the sudden change in temperature has left your hair feeling drier than before, this recent launch from Pureology is a brilliant choice. It's designed to replenish strands that have been left looking straw-like, and contains a host of (vegan-friendly) butters and oils to help it do so. The grounding woody scent is a welcome move, too.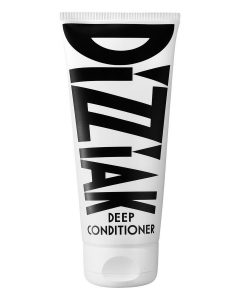 BEST HAIR MASK FOR TEXTURED HAIR
Dizziak Deep Conditioner
Approximately RM128
Loretta de Feo created Dizziak after struggling to find a deep conditioner rich enough for her afro hair. The result is a thick-as-butter, deliciously scented treatment that you'll want to slather on every wash day. It'll hydrate ends, reduce frizz and coax the spring back into curls.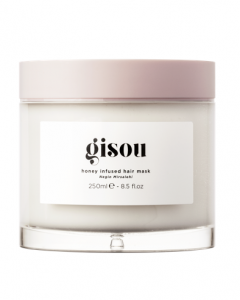 BEST HAIR MASK FOR DRY HAIR
GISOU Honey Infused Hair Mask
Approximately RM256
Influencer and beekeeper Negin Mirsalehi has been using her family's home-grown honey in her own famously good hair since she was a child.
Now, she's bottling up her wisdom with Gisou: a line of honey-based haircare products. This hair mask uses the emollient properties of honey alongside castor oil and hydrolysed wheat protein for strength and shine. It's so rich you can scoop it out with fingers, and has a subtle (not sickly) honeyed scent.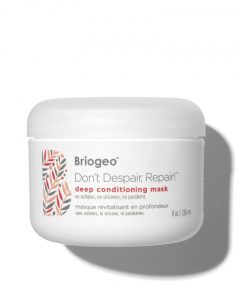 BEST HAIR MASK FOR DAMAGED HAIR
Briogeo Don't Despair, Repair! Deep Conditioning Mask
RM205
A cult favourite in the US, this deep-conditioning mask is a great all-rounder for hair that needs a moisture boost. It's free from silicones, (which aren't necessarily bad for hair, but their artificial glossing properties may lull you into a false sense of security) and packed with vitamins to fortify each strand from the inside out.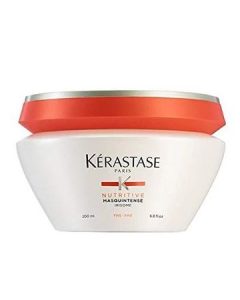 BEST HAIR MASK FOR FINE HAIR
Kérastase Nutritive Masquintense
RM223
Many butter and oil-loaded hair masks can feel suffocating on fine hair, leaving a sticky glaze on strands after drying. Kérastase's lightweight treatment is the perfect compromise: it'll impart moisture and smooth flyaways without weighing down your lengths.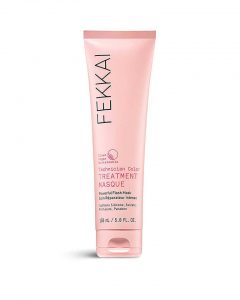 BEST HAIR MASK FOR A QUICK TREATMENT
FEKKAI Technician Color Treatment Mask
Approximately RM145
If hopping in and out of the shower doesn't appeal to you, consider this fast-acting hair mask from Fekkai. Designed to nourish and brighten coloured hair, the fruit-scented cream calls on jojoba and olive oils which deliver the smoothing properties of silicones without the potential build-up. It's vegan and gluten-free, and packaged using 65 per cent repurposed plastic.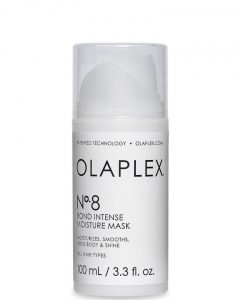 BEST HAIR MASK FOR BLEACHED HAIR
Olaplex No.8 Bond Repair Moisture Mask
RM151
Bleaching loyalists will likely have already heard of Olaplex; the brand's original in-salon treatment has transformed the way colourists work. Simply put, it penetrates the strands to repair the bonds that heat and chemical processes damage, rather than simply smoothing over the surface.  Now, you can double-down on results with the at-home line, which encompasses everything from shampoo to a treatment oil. The latest addition to the line is this intensive hair mask, which works as an all-rounder to detangle, reduce frizz, and increase both strength and shine. Apply it to damp hair after shampooing, leaving it to work for ten minutes before rinsing.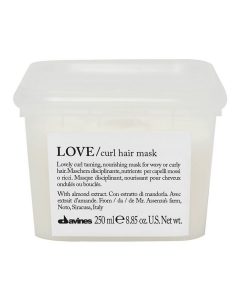 BEST HAIR MASK FOR CURLY HAIR
Davines LOVE Curl Mask
RM83
Every one of Davines' lauded masks is a worthwhile treat, but this one, formulated especially for curly hair, is a stand-out.
Sustainably produced on the brand's Italian farmland, it's packed with almond extract (grown in the region), to coax the spring back to dry, tired coils. Plus, the slender plastic tub is much more readily recycled than a traditional tube.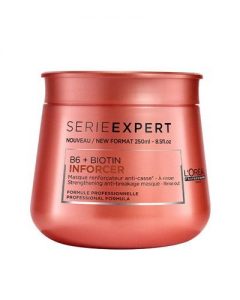 BEST HAIR MASK FOR SNAPPING ENDS
LOréal Professionnel Serie Expert Inforcer Masque
RM157
Incredibly good value for money, this floral-scented mask contains biotin and vitamin B6 – a proven formula for stronger, more fortified hair. It's thick, but not overly creamy, and rinses out with ease.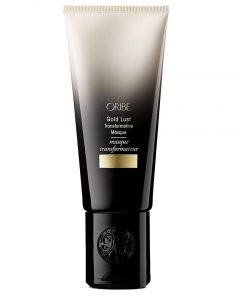 BEST HAIR MASK FOR SERIOUS SHINE
Oribe Gold Lust Transformative Masque
Approximately RM365
Oribe's undeniably decadent hair mask is the ultimate treat for neglected lengths. Firstly, there's the smell: a heavenly jasmine-spiked scent that feels simultaneously fresh and indulgent. Then, there's the way it imparts any hair texture with a remarkable shine: with frizz smoothed and dry ends markedly more hydrated, every strand reflects the light.
BEST HAIR MASK FOR VERY THICK HAIR
Moroccanoil Intense Hydrating Mask
RM296.80
This decadent mask is one of the very best options for extra-thick, coarse or frizzy hair. The high concentration of pure argan oil penetrates dehydrated strands, imparting lasting moisture. All it takes is a once-weekly, 10-minute treatment.
– – – – –
This article originally appeared on harpersbazaar.com/UK