Your routine isn't complete without one of these serums.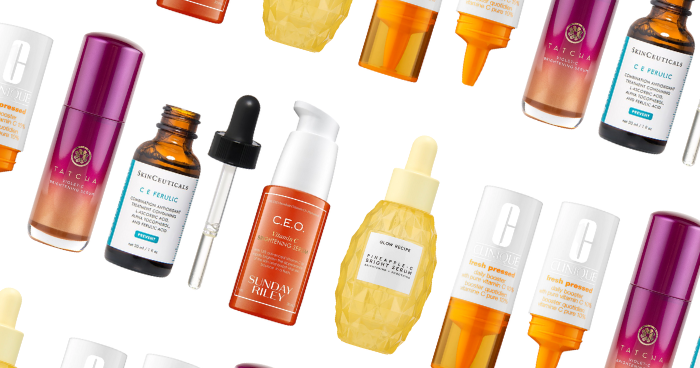 Cleansing and moisturizing might be the backbone of any good skincare routine—but a great one begins with the application of a vitamin C serum. The ultra-popular antioxidant protects skin from UV damage, stimulates collagen production, and lifts away dark spots, revealing glowy, bright skin. Vitamin C derivatives in skincare can be notoriously finicky, and not just any ordinary serum will deliver the kind of results you're after. The 13 serums ahead are the best of the best, with formulas beloved my dermatologists, skincare experts, and beauty editors alike. Ahead, pick your new favorite vitamin C serum to apply each and every morning.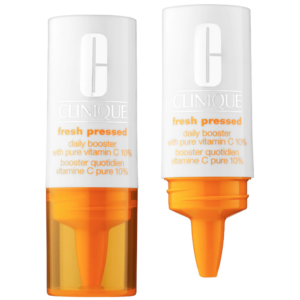 Clinique Fresh Pressed Daily Booster with Pure Vitamin C 10%
Mix two drops of this concentrated vitamin c booster in your favorite skincare products, then go about your routine as usual.