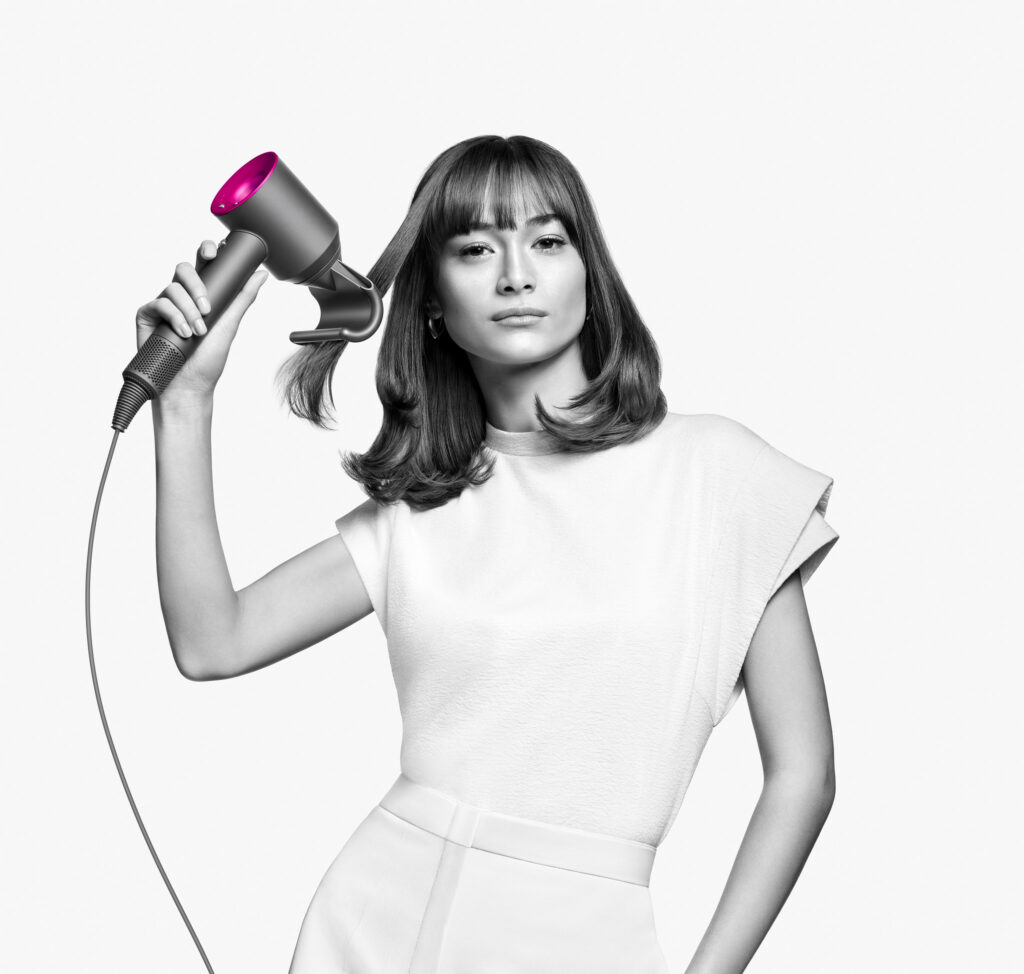 Ever since its debut in 2016, The Dyson Supersonic™ hairdryer has constantly been at the receiving end of high praises from beauty authorities and coveted hairstylists alike. Never failing to live up to its hype, Dyson have undoubtedly revolutionised the science behind hair tools and their new ingenious innovation is set to raise that bar even higher. 
If you ever needed another reason to invest in this splurge-worthy hair dryer, Dyson has just presented yet another: it can now quickly smooth out and tuck away pesky frizz and flyaways thanks to its brand new Flyaway attachment.
Flyaways—especially in our hot and humid climate—are annoying, troublesome and hard to tame if you're not equipped with the right tools. Thankfully, now you'll now be able to achieve salon-standard finishes right at home—regardless of your hair styling skill level. If you're like me and are still fairly novice at hair styling, then this new attachment may just be your saving grace that will have your locks looking shiny, smooth and flyaway-free. 
The new attachment joins an army of award-winning nozzles that are exclusive to the Dyson Supersonic™. Mimicking the movements of professional stylist techniques, the Flyaway attachment is essentially your brush and blow-dryer combination, but wrapped up into one simple, smoothing attachment. Harnessing the power of their Coanda™ effect technology, it works by attracting and lifting longer hairs to the front, whilst pushing flyaways through the section of hair and out of sight.
View this post on Instagram
Before clicking in our Flyaway attachment, we like to make sure hair is roughly 80-percent dry, and this sees us starting our routine with the Gentle Air attachment. Scalp care is just as important, so we prefer the gentle air nozzle approach as it still packs that fast-drying punch but the air is more gentle on the scalp and prevents any sort of heat damage. This attachment would make a great option for our Hijab wearing sisters as it not only promises quick drying of the hair but also simultaneously cares for the scalp. Powered by their Air Multiplier™ technology it works to produce high velocity of controlled air for fast drying, but thanks to its cooler, gentler air it produces—it won't irritate the scalp and cause any sort of damage. Compared to your conventional hair dryer, the Dyson Supersonic™ will have your full head of hair dried in record time so you won't have to don your Hijab with damp hair. 
Once the hair has been dried, we swap out our trusted Gentle Air attachment to the Flyaway nozzle to add the finishing touch to our look. Don't let its hook-like shape intimidate you as it is one of the easiest finishing tools to navigate and will always deliver perfect, glossy hair. 
Tips and Tricks for the Flyaway Attachment
For those with medium to fine texture hair, opt for the highest speed setting but minimal to no heat.

The thicker or coarser the hair, the higher the heat.

Glide the dryer on the surface of the hair. There's no need to put heavy pressure on the scalp as the attachment will catch your strands.

Start at the crown of your head and make sure the device is held at 90-degrees from the surface of the hair to ensure the device is optimally tucking away the longer hairs. 
Launching at a time where we are all desperate for a return to the salon, the Flyaway attachment fills this void. Unruly strands are a thing of the past and you'll be able to flaunt, smooth, shiny hair everyday.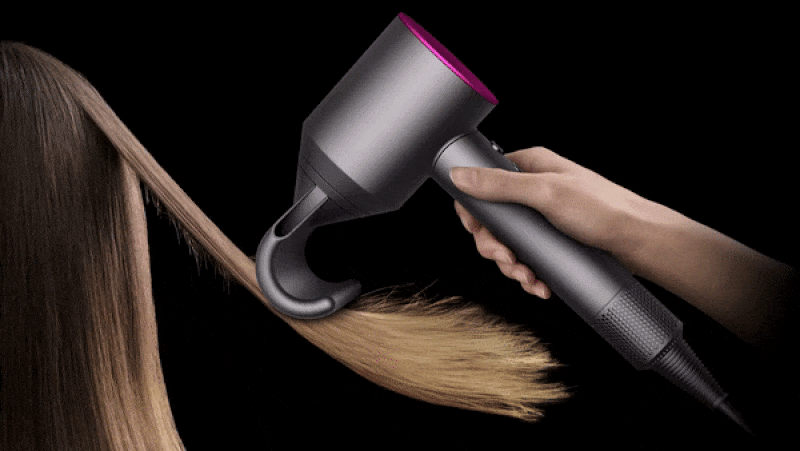 Another plus is the fact that the Flyaway attachment doesn't require much heat either—meaning less overall damage, but you're still able to achieve a salon-like finish. In terms of design and technology, there really isn't any other available option on the market that can deliver the same results and usability. Not all of us are hair extraordinaires that can coordinate a hair dryer and brush at the same time, so we are super grateful that Dyson has smartly solved our flyaway woes with this revolutionary nozzle that doesn't fail to have our hair looking its absolute best with each use. 
The Dyson Supersonic™ hair dryer comes with 2 year warranty, 0% interest instalments and free nationwide delivery. It comes in 4 different colourways at RM1,899 with RM158 monthly instalments in the span of 12 months. Head over to their website to learn more about the new Dyson Supersonic™ hairdryer Flyaway attachment, click here!