BAZAAR's signature campaign collaborates with 15 Malaysian designers this year, and continues to empower women with awareness, love, and care.
SYOMIRIZWA GUPTA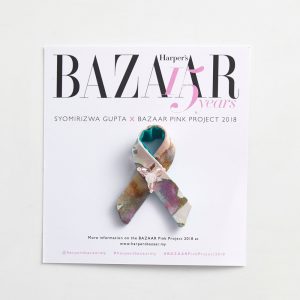 THE COLOUR GRADIENT …
Of the Syomirizwa Gupta ribbon represents purity and sweetness, and is a tribute to all hardworking women out there.
A DESIGNER'S DUTY …
Is to educate women with the tools and talent that we use. A woman should feel free and confident when they put on a Syomirizwa Gupta piece. With that, they'll have the confidence to strive for anything they want in life.