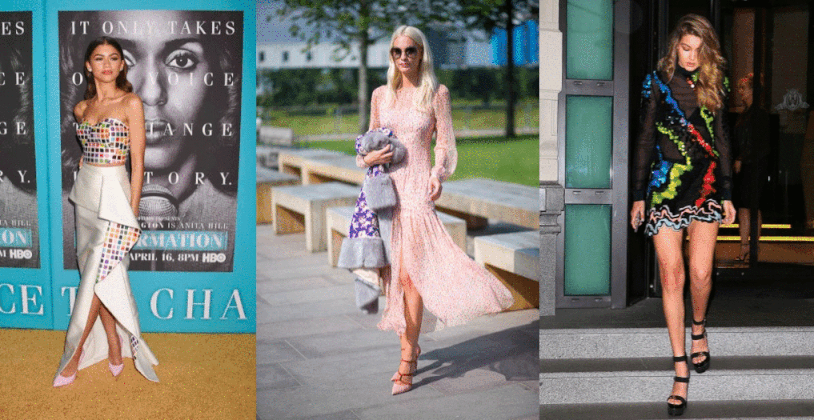 Tailored for that every woman transitioning between many daily roles, from the bedroom to the boardroom to the after-work celebration and everywhere in between.
#1. The Red Dress 
Rouge is essential. Play it up, play it down, whatever the occasion – red will save the day.
#2. The Breezy Beach Dress
This piece should go from the beach to brunch and any airy occasion in between.
#3. The Black Tie Gown
For black tie weddings and any gala that has you on speed dial.
#4. The Day to Night Dress
The two piece monochromatic outfit that says modesty yet denotes a stylish twist to the night. The versatile white dress shirt is a wardrobe warrior,
#5. The Feminine Dress
Just as the weather is starting to warm up, you'll want to show your girly side in florals or a light lace.
#6. The Sultry Going-Out Dress
When it's time to hit the town, have something on hand that shows one of your best assets—whether it be a little leg or a hint of decolletage.
#7. The Luxe Fall Dress
Fall calls for a dress in a rich fabrication and hue—whether it be leather, velvet or cashmere—it should feel of the season.
#8. The White-Out Dress
A good structured white dress will take you many miles with whoever you might be rubbing shoulders with. Simple and understated.
#9. The Lingerie Jumpsuit
For those occasions when a cocktail dress or black tie gown just doesn't make the cut, a ladylike evening jumpsuit in ruffled noir and boudoir is just the after-dark ensemble your evening wear collection needs on standby.
#10. The Cocktail Dress
When it comes to that dress for date night or the once-in-the-blue pull your best evening affair opt for something special and statement. Likely you are only going to wear it out once, but remembered dearly.