Since its debut in 1914, the Panthère de Cartier has captured the hearts of jewellery and fashion enthusiasts alike. Today, the French luxury brand Cartier has made us for in love all over again with its latest handbag.
Cartier just unveiled its Panthère de Cartier Chain handbags with Emily In Paris actress Lily Collins as the face of the campaign. The marriage of leather with the Maison's emblematic animal has made the latest addition the newest style statement among fashion aficionados.
"It is through this jewellery clasp that this encounter between the wild and the precious takes place. It synthesises the combined expertise of jewellery and leather and, through the dialogue of the craftspeople, enables us to advance our understanding of leather goods. Like an extension of femininity, demanding, and refined," said Marlin Yuson, Director of Accessory and Leather Goods Design.
After seeing it in action, no other bag has captured our hearts quite like the Panthère de Cartier bag, and here's why it's sure to capture yours, too.
The Jewellery Clasp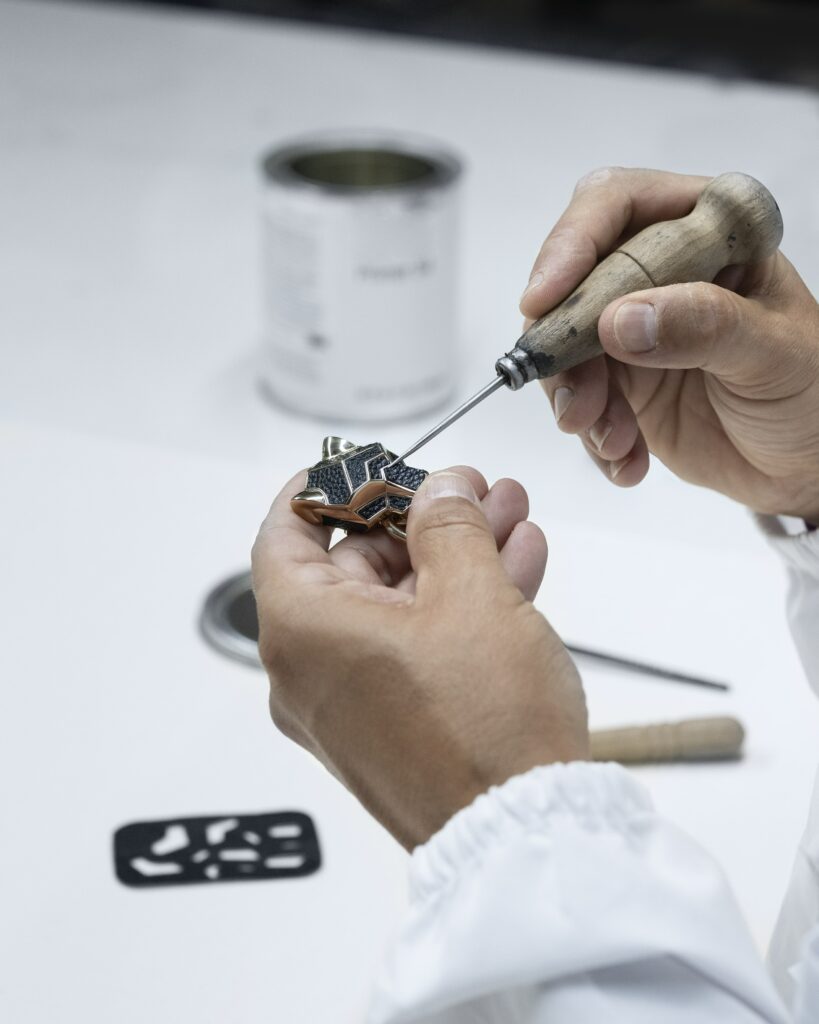 Over the years, the Panthére has become Cartier's most notable icon. So, it's no surprise that Cartier's signature is the first recognisable symbol we see when we look at the bag. The ferocious and wild clasp features the Panthére's head, which is made of eleven flat surfaces that have been adorned with leather inserts by the Maison's craftsmen. Seen with faceted metal and golden or palladium finishes, the bag's clasp is a breathtaking architectural piece that makes up the bag.
The Chain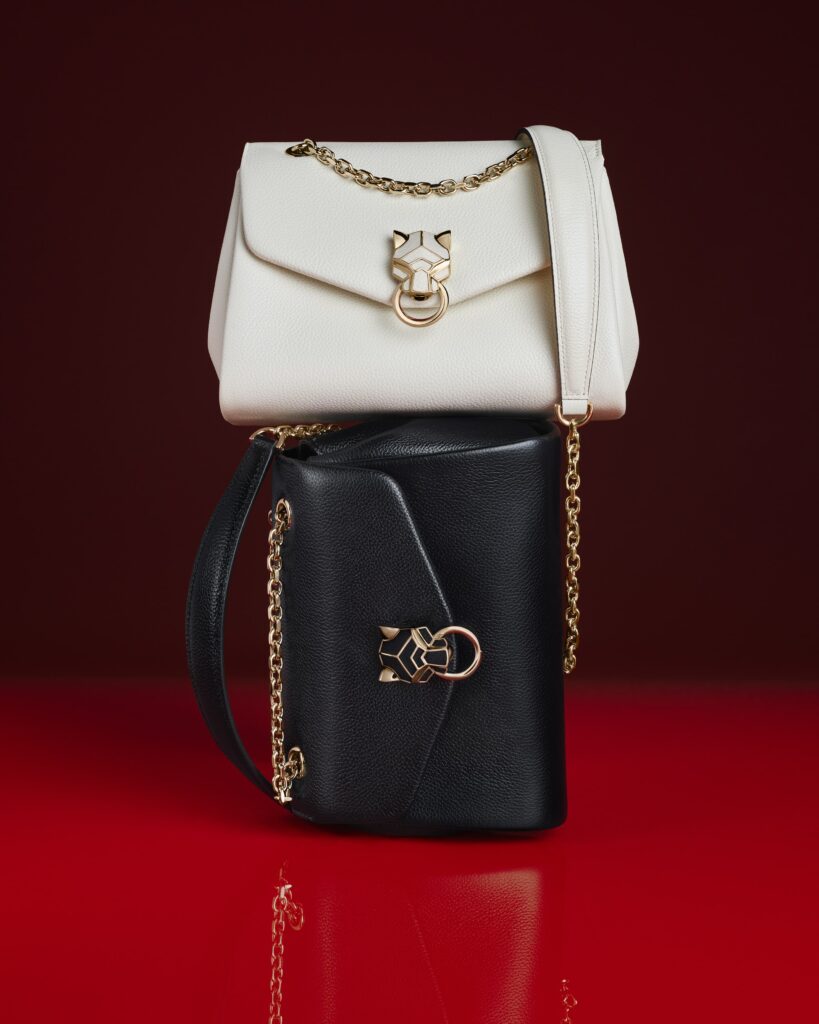 The stunning handle complements the entirety of the bag with its chain aesthetic; its links are faceted like a precious stone, which is decorated in gold or palladium. The chain is also made to create a beautiful contrast with the comfortable, leather should strap, which enhanced the curves of the bag even more.
Its Versatility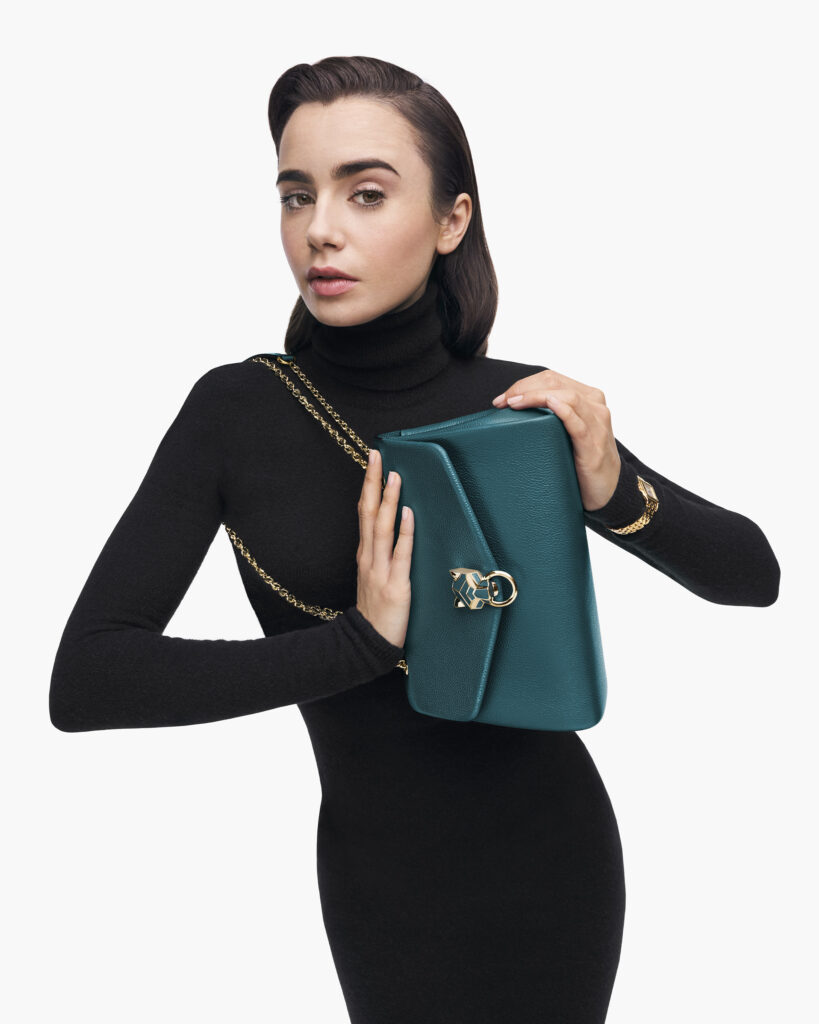 Showcasing a beautiful, fluid silhouette, the Panthère De Cartier bag has a sensual, curvy, and soft exterior that serves as the perfect accessory for any outfit. Versatile and chic, the bag presents roomier options with flexibility in mind as the bag allows for two functions—a cross-body carry and a shoulder carry-on with two lengths.
The Leather
The leather of the Panthère de Cartier bag is soft, resistant, grained, and shiny. It was selected from the highest quality batches of calf leather, which helped amplify the sensual and sophisticated look of the bag. This precious detailing complemented the Panthère's clasp bringing out a minimalist and sleek feel.
The Colour Palette
Made from grained leather, the Panthère de Cartier Chain Bags come in a slew of sophisticated colours including black, navy blue, red, pale yellow, creamy white, beige, or petrol blue.
Discover more about Panthère de Cartier Chain Bags at Cartier.com
– – – – –
All images of courtesy of Cartier