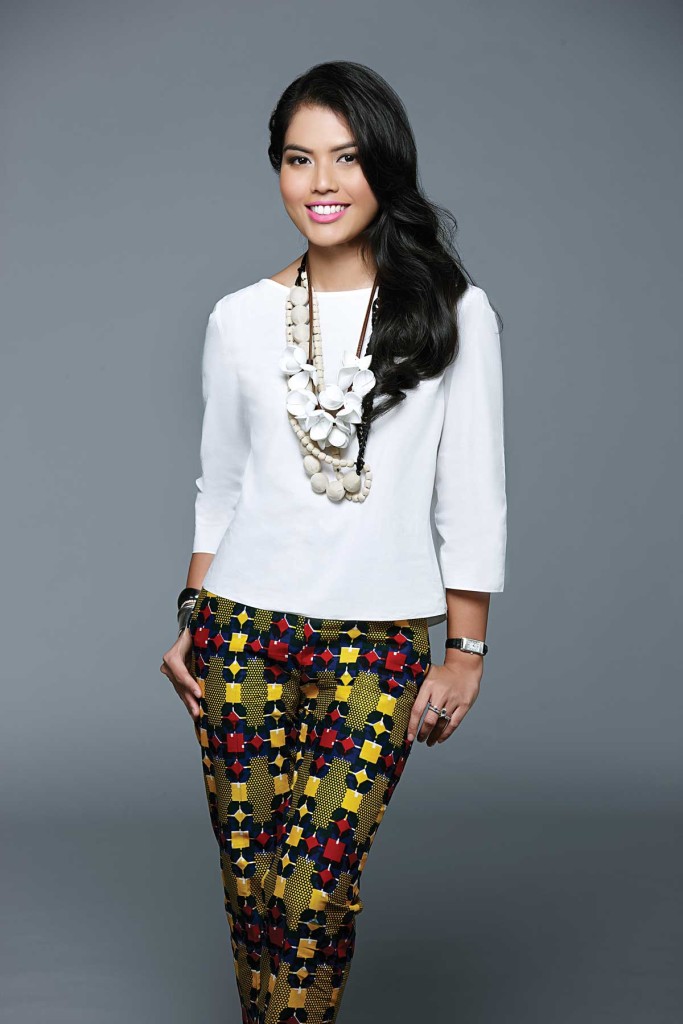 AZURA ABDUL RAHMAN, 33
Producer and presenter at BFM89.9
Your current designer of choice?
Stella Jean, a Haitian-Italian designer who uses bright African wax cloth with sharp, tailored silhouettes to stunning effect. Her use of whimsical nature prints in vivid hues immediately lifts my mood.
Favourite labels?
Marni, for its restrained take on prints and clever use of silhouettes; Prada, for its ability to churn out something new and unexpected every season; and Acne, for days when you just want to wear clean, well-constructed separates.
Describe your personal style.
Eclectic. It can be print on print, or perhaps pared-down minimalistic.
Strong style influences?
Currently love the mood in Solange Knowles's "Losing You" music video, filmed in Cape Town, featuring the dandy culture of the Sapeurs. So fresh and self-assured.
New silhouettes to try this season?
Midi skirts and block heels. Preferably together.
Wardrobe staples?
Lots of denim (jeans, shirts, dungarees), used as neutrals paired with bright prints or colour, printed bottoms, and crazy shoes.
What do you collect?
Marni necklaces. I have half a dozen and counting. They finish off an outfit effortlessly and their interesting shapes always draw the most curious comments.
Current addiction?
My ripped denim dungarees, which I wear with the bib undone. They look like baggy boyfriend jeans. Just need a cocoon white blouse and super-high heels to dress them up, or a grey sweatshirt and skate shoes for casual days.
You have a weakness for?
Shoes. They don't have to be comfortable, they just have to look amazing.
Style secrets?
Don't do a total look and risk turning into a fashion victim.
What's on your shopping list?
A suit from Stella McCartney in a hot colour. Where I would wear it to is another question.
Accessories you can't live without?
My Jaeger-LeCoultre Reverso watch, wedding rings, and tennis bracelet paired with a cuff.