Fabio Panzeri, creative director of the German brand who is a true visionary and a free spirit himself brings it back to the glamorous 70's where the days of disco and dance was in full swing. We've seen how Panzeri integrates the 70's disco charm of Studio 54 days with pop art influences to give a playful and youthful twist to the sophisticated women's collection, but the creative director sure takes it up a notch with the menswear.  Braun Büffel's Fall/Winter 2018 collection is all about the days of Studio 54 for the menswear and it's safe to say that grunge has never been cooler.
Taking inspiration from the urban street culture of New York City in the 70's, Panzeri has merged the youthful and optimistic energy of the modern man and the sleek and classic man to make the Braun Büffel man this season — the lover of travel, parties and being a gentleman.
The collection features a luxurious and sophisticated colour palette with hints of Bordeux burgundy, military forest green and deep ocean blue juxtaposed against contemporary hues of pop-art works by Andy Warhol.
Morrison Collection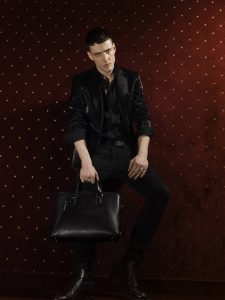 Crafted with medium grain calf leather, the Morrison collection is the ideal sophisticated choice for the office. Designed in five shape variations from a briefcase to a document holder, the Morrison features a distinctive exterior zip detailing with leather and metal hardware finishes. Ideal for the gentleman that is looking for an accessory that highlights understated luxury with a sleek and minimal profile.
The Danny Collection
Soft, yet structured with the use of Nappa with fine grain printed milled calf leather – this collection is perfect for the working gentleman on the go.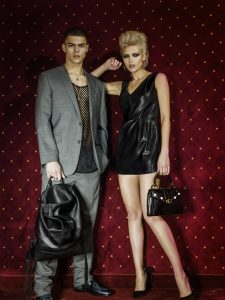 The Blade Collection
For the on-the-go traveler, opt for this 70's ode to street-style hip-hop with the drawstring backpack that features a supple leather finish.
Other highlights from the men's collection features the Mick tote bag that is perfect to carry from day to night . The Neil collection made of water-resistant canvas for weatherproof travels and the Delos backpack that comes in two-toned leather making it the perfectly stylish travel companion.
For more, visit www.braunbuffel.com