Coach and Two Men Bagel House team up to bring 'Coach's Bagel Shop' to Singapore.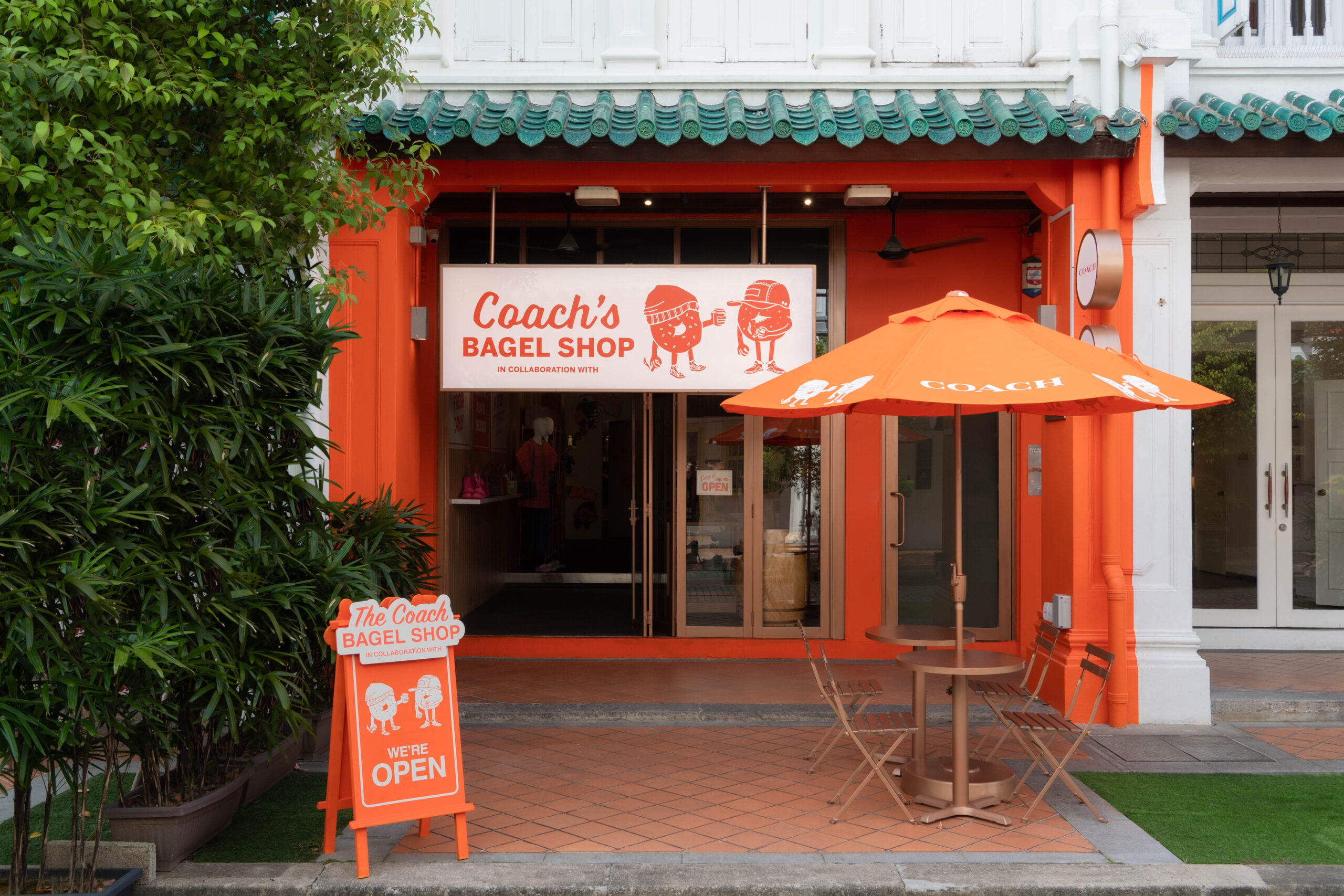 Following last year's success on Tomorrow Vintage's pop up, the American fashion label welcomes us again with another free-entry event. The brand has collaborated with Two Men Bagel House to once again bring a unique and experiential retail concept. This time, the collab brings us the taste from New York to Singapore with great combinations of foods and fashion.
Nestled at the heart of Duxton Hill, the temporary pop-up features decor inspired by a vibrant traditional bagel shop aims to give Singaporeans an imaginative taste of Coach's hometown.
Makesure to keep your eyes open for its red facade with a giant Coach's Bagel Shop sign hanging by the window or you might get confused and mistake this for a cafe (though you're actually quite right, it is a sort of cafe).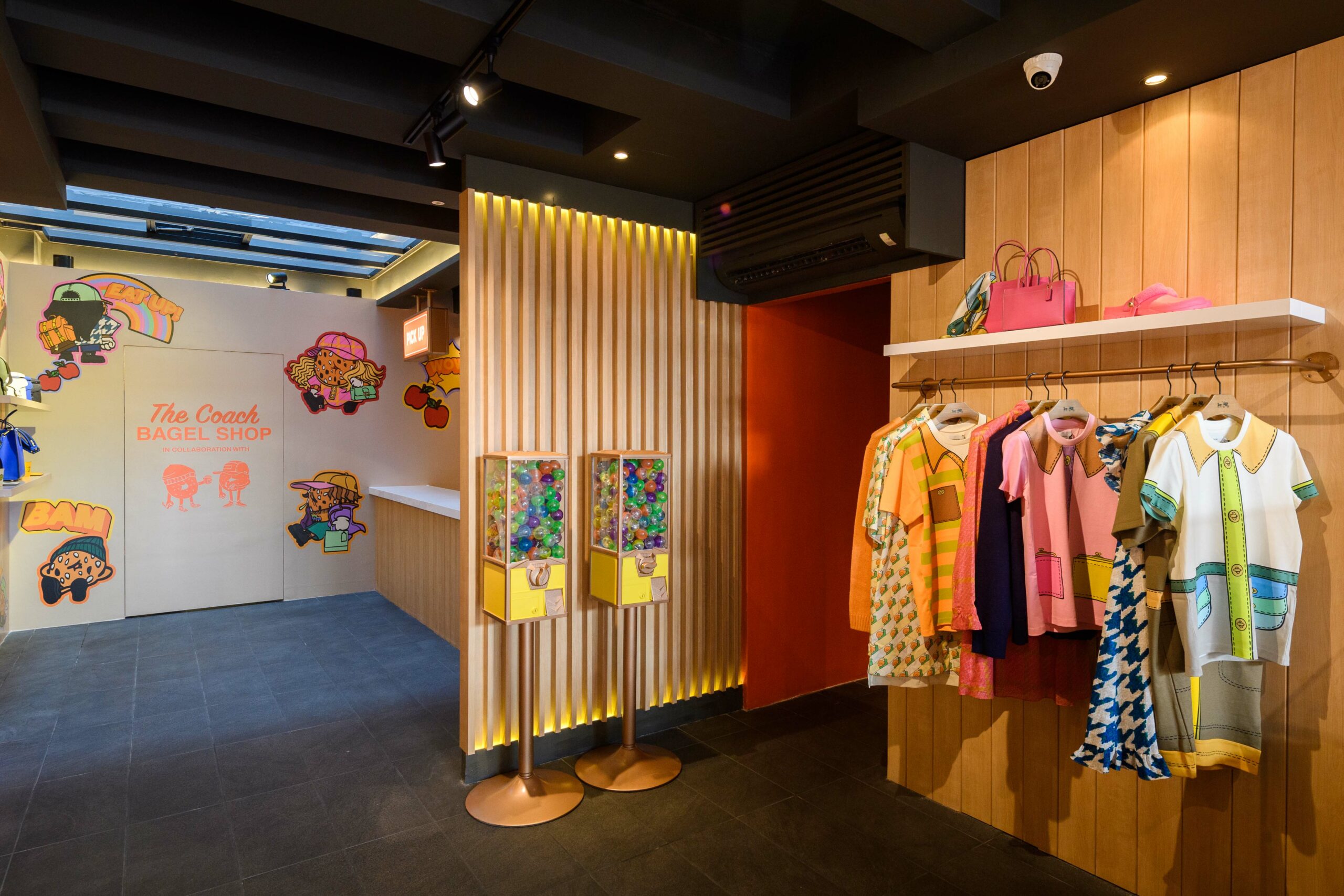 You might also want to drop by the store from now until May 8 (except Monday) as you'll get to see an immersive space decked out in Coach's Spring 2022 collection on full display. Upon entering the store, you'll be in awe looking at the diverse bursts of colour with thick A-line shift dresses, gumball machines and cute mascots of Two Men Bagel House - a collection of cartoon bagels shown dressed up in different outfit styles featured at the wall decor.
Spring edition leather bags.
[/tps_title]