Bvlgari's Oasis Handbag Collection is the Perfect Holiday Bag You Need Right Now.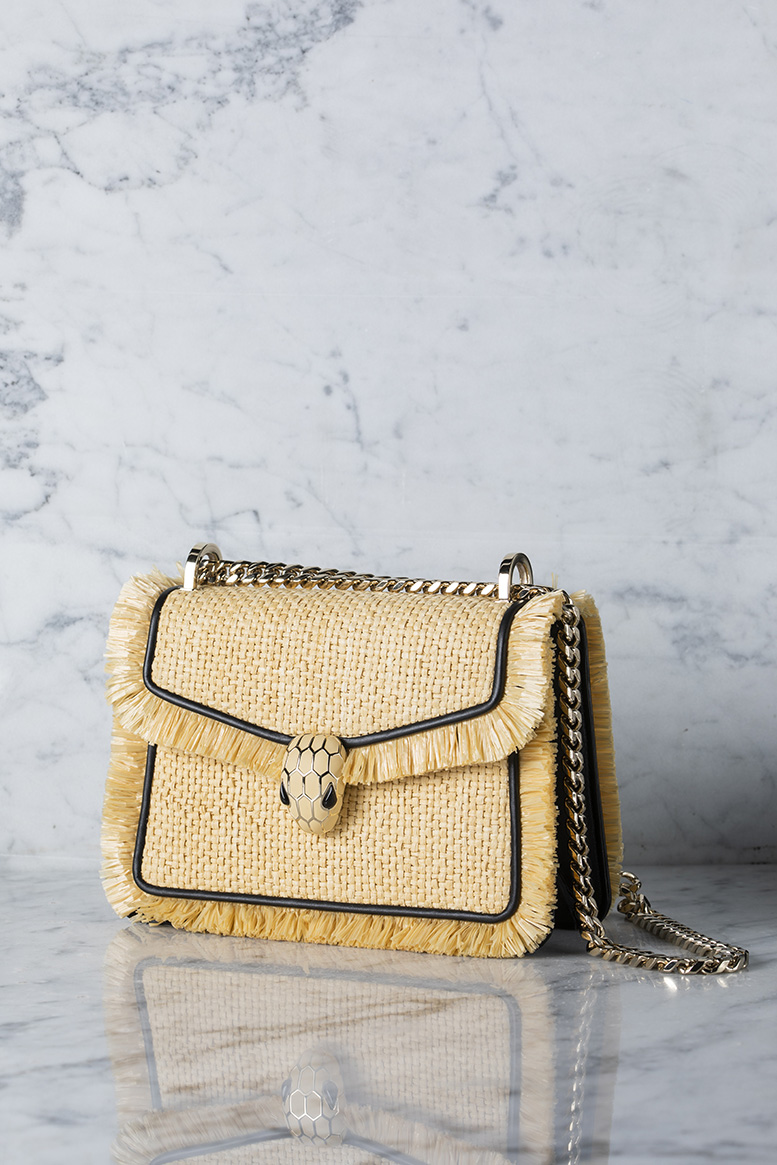 How we long for travel! Although we have mastered the art of staying home with aplomb, we can't deny the urge to travel and refresh our senses. Lucky for us, we have a plethora of beautiful beach getaways in Malaysia. And when it comes to packing for a holiday to the beach, selecting your best travel essentials will not only save you luggage space but will also free you from needless worries that comes with travel.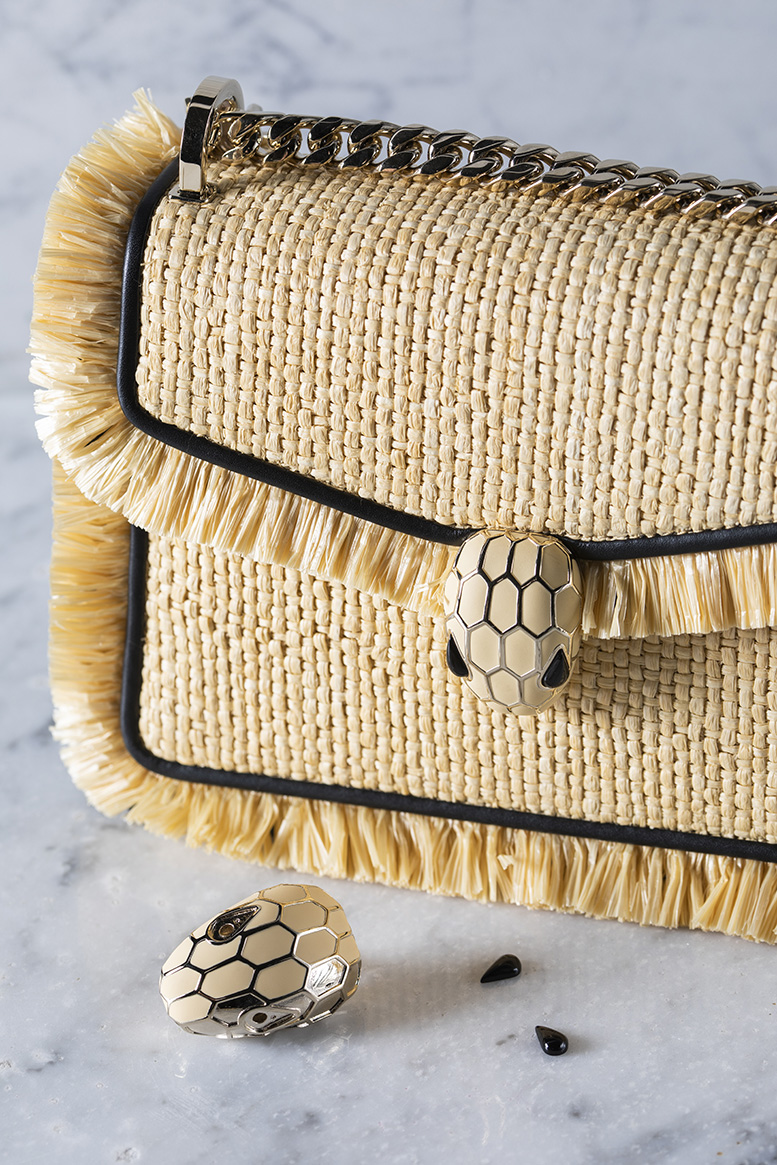 Apart from the usual suspects such as sunscreen (a must!), swimsuits, gorgeous linen dresses and beach throws, we highly recommend bringing a small classic handbag with you on your journey so you can kick your feet up in style. Bvlgari's Oasis handbag collection immediately comes to mind. Not only is the size perfect, its playful elements are simply desirable. True to its ever-evolving ethos centred around metamorphosis, the iconic Serpenti Forever is transformed with a fresh new look inspired by nature. Its classic shape remains, instantly recognisable with its signature snakehead closure, but with a twist: extensive use of Raffia gives the Oasis collection a distinctive style that is humble yet elegant.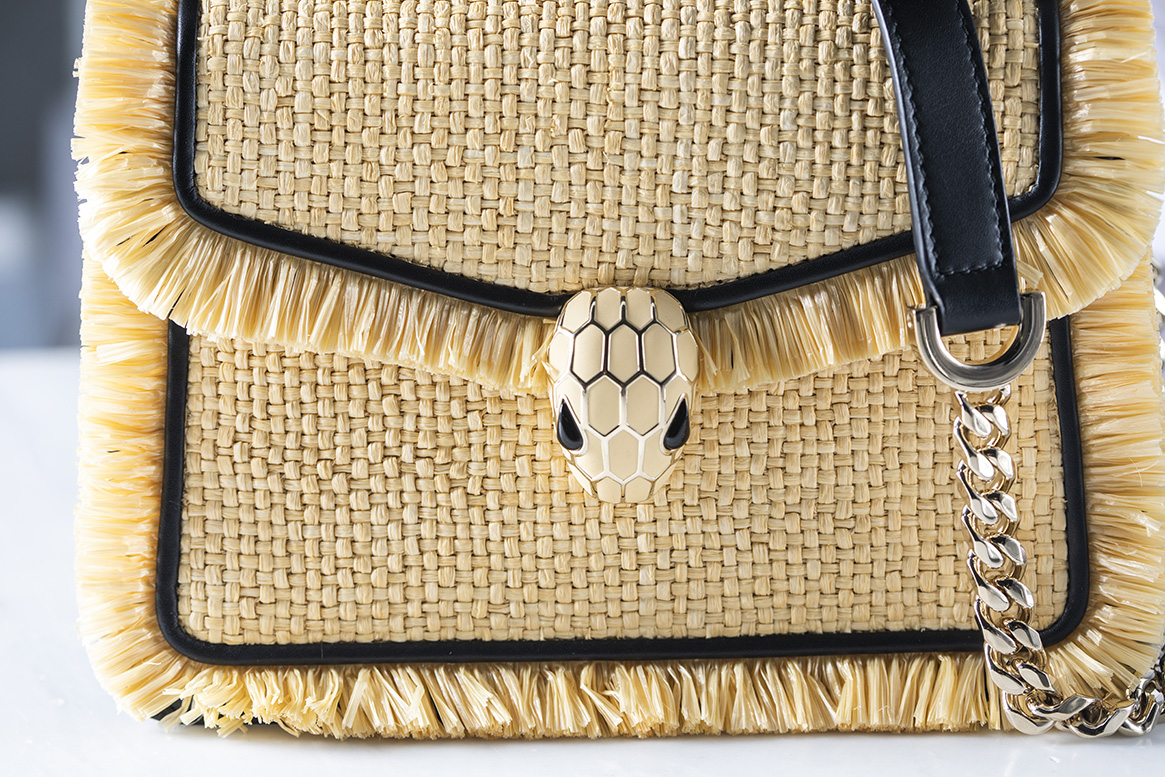 The unconventional play of materials is remixed with exciting colour combinations such as lavender, carmine and black. Coupled with its matt finishing and eye-catching fringes, the handbag offers a whimsical yet sophisticated style. As ever, when selecting the ideal handbag to bring with you on your travels, versatility is just as important for practical styling especially when curating a concise yet fashionable holiday wardrobe. In this case, the Serpenti Diamond Blast with a detachable top handle and thick gold chain strap is the ideal choice. Or if you prefer a handbag with more delicate features, we suggest the thinner jewel-inspired chain.
Blending natural elements and immaculate craftsmanship, the collection's bold persona will maximise your holiday ensemble in the chicest way possible.
Watch the makings of the Oasis Collection here:
– – – – –
All images and video courtesy of Bvlgari.
Autumn/Winter '21 Oasis Collection is now available in Bvlgari stores.