Doraemon Makes an Exclusive Appearance for Gucci's Lunar New Year Collection.
Chinese New Years are filled with sweet nostalgia, family and amazing pastries. This year, take a trip down memory lane with your favourite Japanese manga character, Doraemon. The popular cat-robot makes a starry appearance for Gucci's exclusive Lunar New Year collection. First introduced for the Epilogue collection, Doraemon x Gucci Lunar New Year collection is as whimsical as it gets.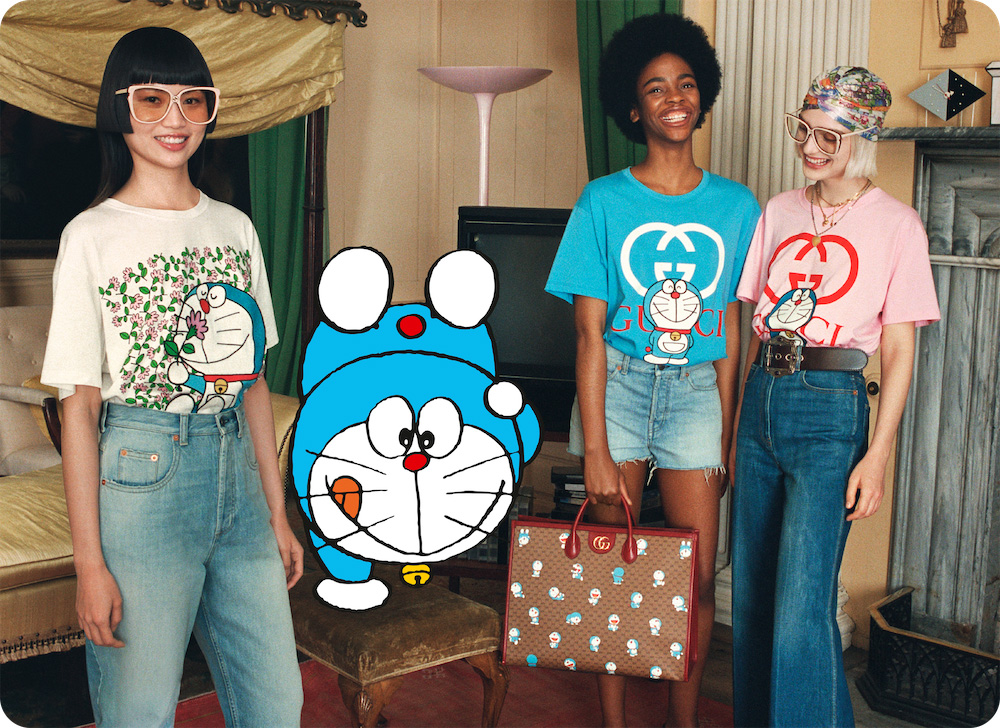 Gucci's latest collaboration features the ever-helpful Doraemon on a range of ready-to-wear, shoes and bags. The iconic character even appears as an ox to commemorate the Year of the Ox. For this collaboration, Gucci specially developed a new version of the GG Supreme canvas for use with shoes, handbags, hats and other accessories. The subtle changes sees Doraemon incorporated with archival GG House motifs to create a charming vision. Red leather trimmings enhances the vintage appeal, a feature that complements the nostalgic character. Other exclusive qualities include an internal red leather tag with gold lettering that details the ©Fujiko-Pro copyright notice.
While the handbags, shoes and small leather goods are memorable collectibles, you wouldn't want to miss out on the ready to wear pieces and silk accessories as well. The extensive range of ready to wear pieces feature Doraemon on T-shirts, trousers, jumpers and more. Silk accessories include maxi-size cosy modal silk shawl with frayed edges and whimsical floral silk scarves.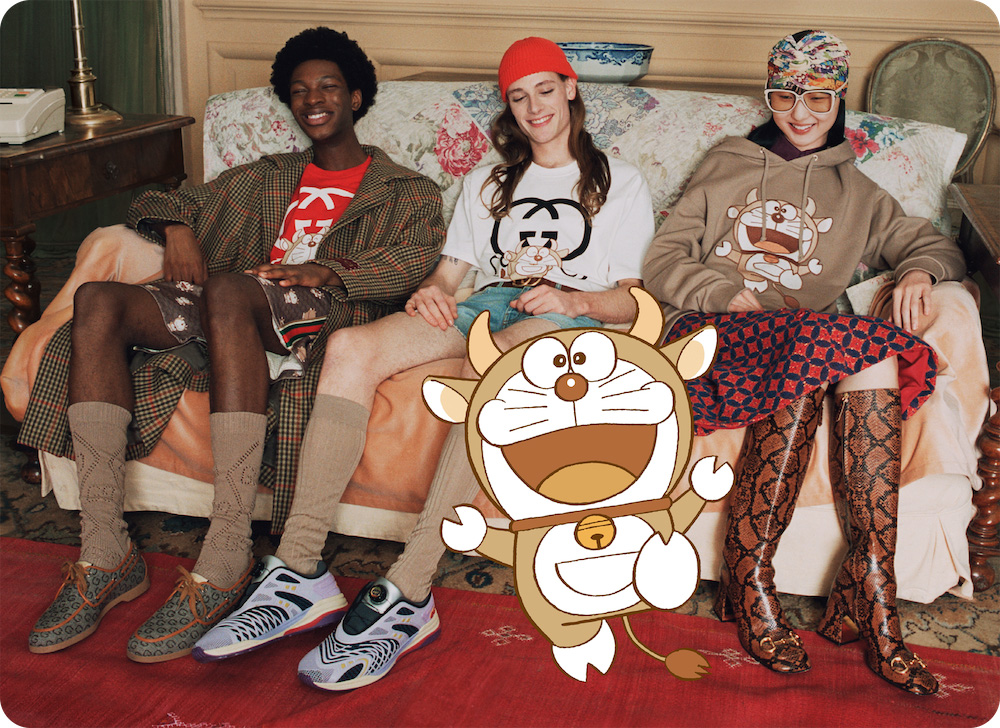 Playful and carefree, the Doraemon x Gucci Lunar New Year Collection evokes nostalgic memories of bygone childhood days.
– – – – –
All images courtesy of Gucci.