In an exclusive chat via DM on Instagram, Malaysia's very own supermodel, Gwen Lu answered questions from pop culture stalwart Jiman Casablancas of

Common Affairs

on how she became a familiar face at Balenciaga's runway shows. The chat took place right after the unprecedented Balenciaga Spring/Summer 2023 show held at the New York Stock Exchange last May, becoming the very first fashion show staged at the iconic site.
Snapshots by Gwen Lu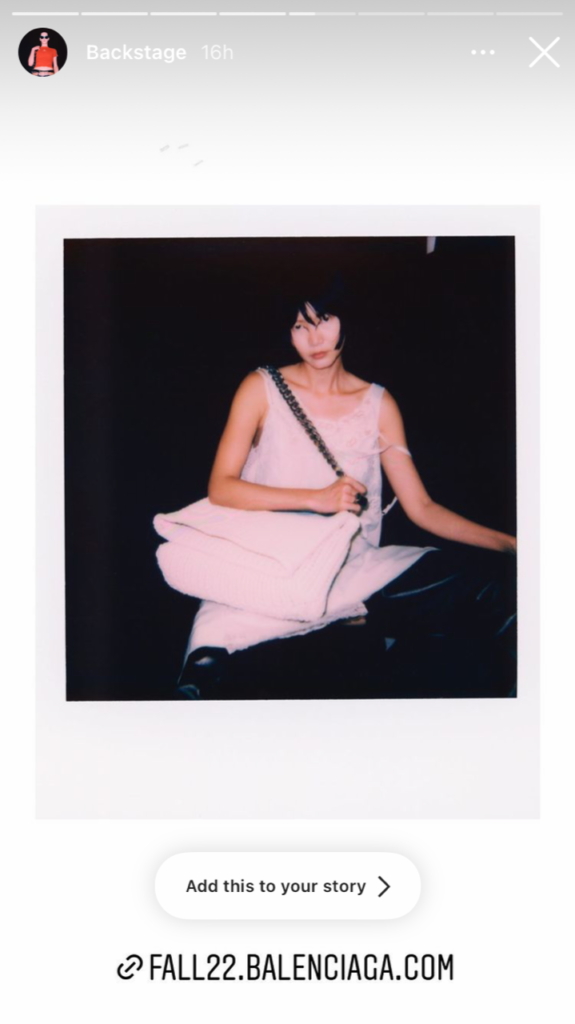 Jiman Casablancas: Hi Gwen. Congratulations on another successful show with Balenciaga! How are you feeling?
Gwen Lu: I feel amazing. It's truly historic in so many ways. For one, it's the first time that the public has ever been allowed on the trading floor since 9/11. And because it's held in New York, the show is so star-studded it's not even funny. I mean, the models walked past Kanye West, Megan Thee Stallion, Offset, J Balvin, Pusha T, Pharrell, Frank Ocean… and Clown from Slipknot was also there. Not to mention legends of the notorious New York underground club scene, from Amanda Lepore to  Susanne Bartsch. And yes, Marc Jacobs too who is a big fan of Balenciaga. 
JC: We are a big fan of you and your work. And I have some questions for you. Do you mind spending some time answering them for us and for all your fans?
GL: Thank you. I don't think I have any fans. But yes, fire away!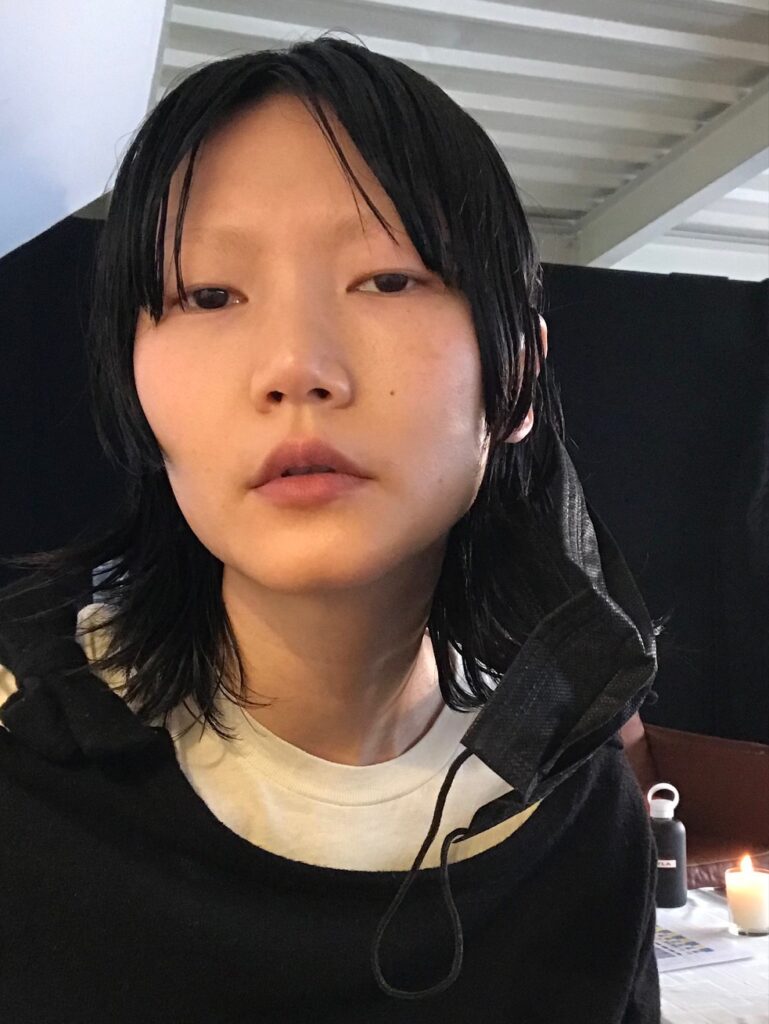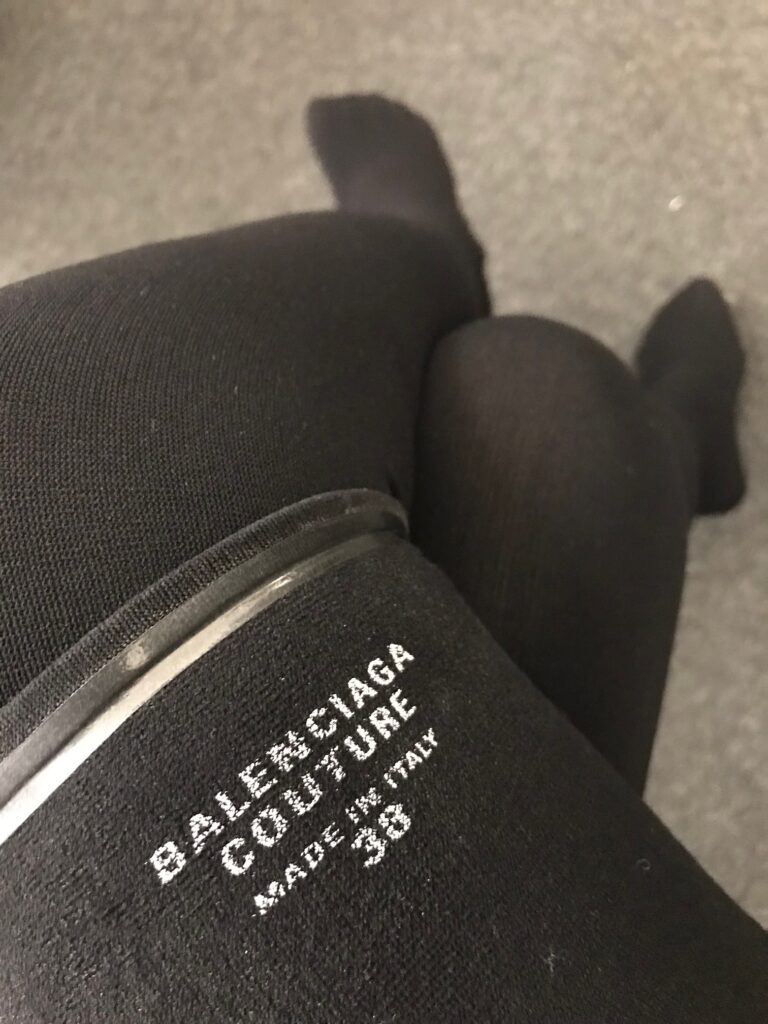 JC: Trust me, you have fans! Tell us a little bit about yourself.
GL: Well if you Google me, I think there are some pretty boring information about myself on the internet, and some not accurate stuff too. But I will give you a simple introduction. I was born in Butterworth and lived in Bukit Mertajam, Penang until I was about seven. Career-wise, I have worked as a quantity surveyor before, and became a model out of curiosity and rebellion. In 2008, I relocated myself to New York and the rest, as they say, is history. 
JC: Great answer. Short and succinct. So when did it first occur to you that you would like to model, or that you have what it takes to be a model?
GL: I started modelling quite late. I must also tell you that it took a lot of convincing to get me started—that was back in my early 20s. But once I made up my mind and saw my real potential, I gave it my all. And the experience that came with modelling also contributed to my drive and tenacity. Thanks to my career, I had access to places where ordinary people don't necessary get to go. This show at the NY Stock Exchange is a great example. Let's just put it this way—the NYSE is the trading mecca of the world! I got goosebumps at the start of the show when they rang the trading bell and all the models were lined up with latex masks on looking like glamourous outlaws. It was just beyond thrilling.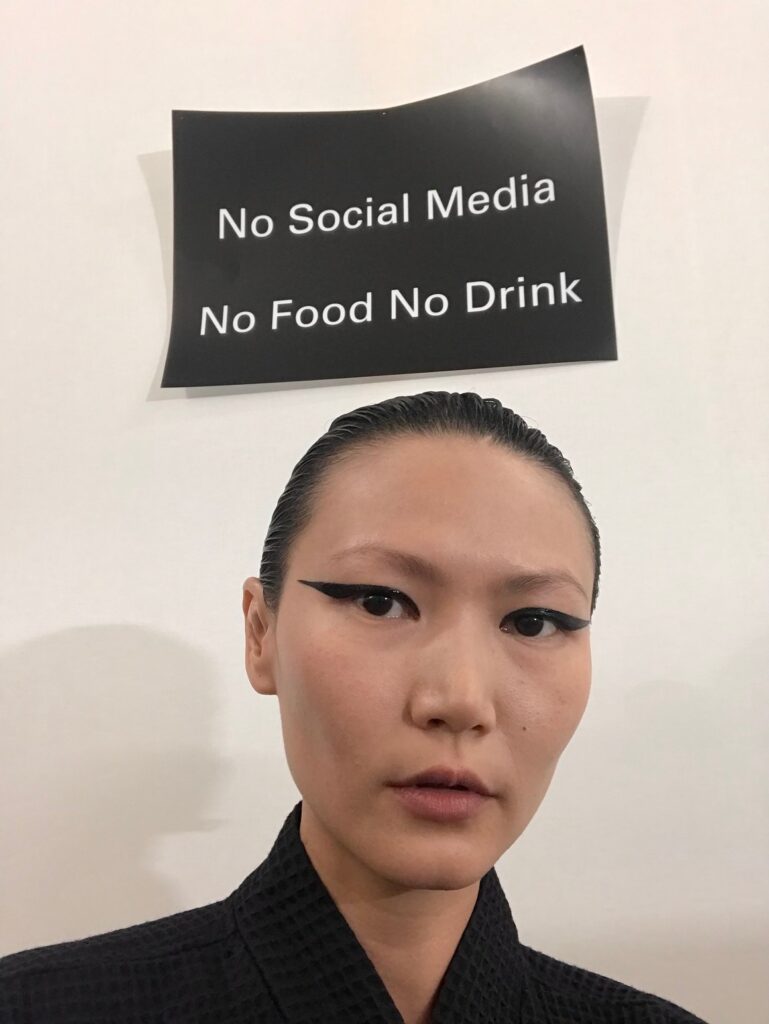 JC: Tell us some of the major fashion cities that you've lived in.
GL: Other than New York, I've lived in Berlin and some short periods in London, Paris and Milan. And on-stays in Tokyo, Hong Kong, Cape Town and Istanbul, to name a few. ("On-stay" means that the model agency send their models to other agencies in other cities, sometimes even abroad, to introduce them to local clients. The time-period for models to be on-stay can vary between 2 weeks to 6 months. This depends on the popularity of the models and the amount of jobs the model receives.)
Right now, I've settled down with my husband and since five years ago, we have called Athens our home.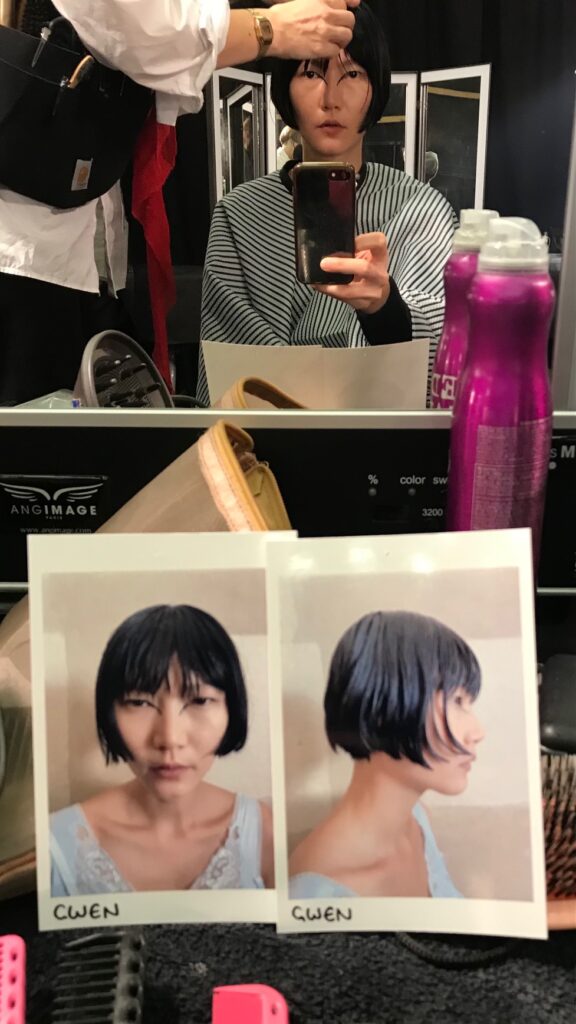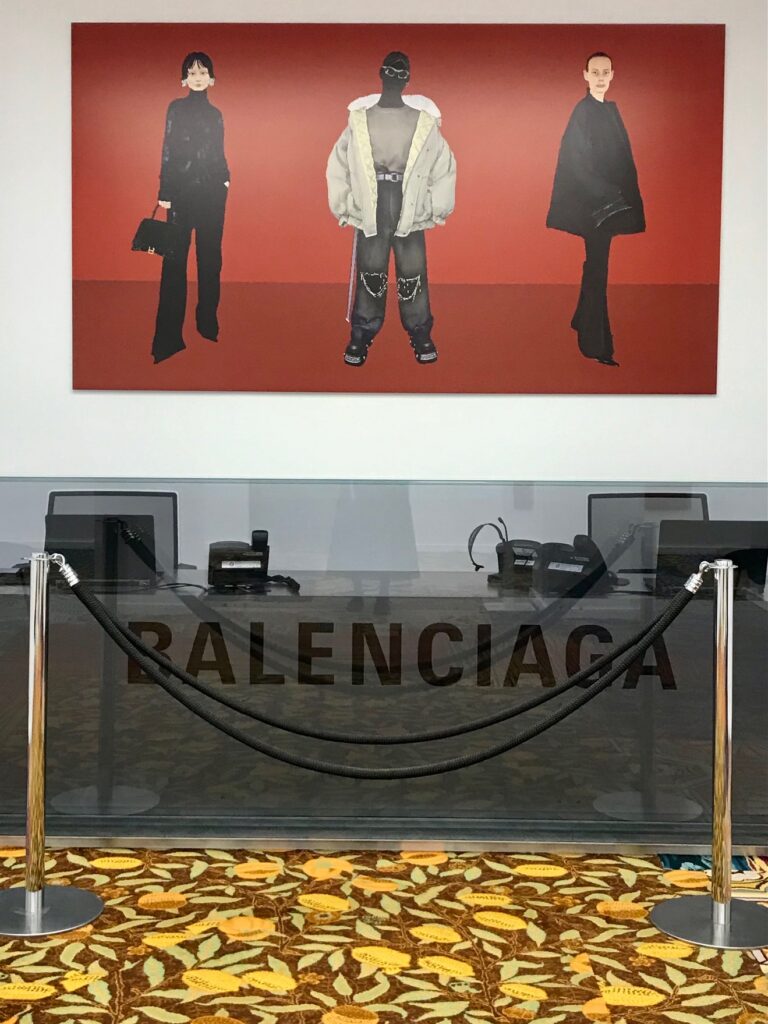 JC: Can I just say that we are totally living vicariously through you right now. So far, you've done more than five shows for Balenciaga, not including campaigns. How did it first happen?
GL: Let me recall. My agency in Berlin asked for very natural snapshots, preferably shot with a camera phone. And a walking video, as how I would walk on the street to the store; to be included in the package to one of Balenciaga's scouters, Franziska Bachofen Echt. I did it all with my iPhone selfie mode, and it took me just a few minutes to record the whole thing. This was also during the height of the pandemic. Then I was chosen by Demna to walk for Balenciaga's 50th Couture show. And then came another one. Then another. And another. And here we are in New York for Balenciaga's SS 2023 show and also to celebrate its amazing collaboration with Adidas. It all happened so fast. Seems like it was only yesterday when I recorded that video in my living room. 
JC: What has been your favourite show thus far? The Balenciaga 50th Couture show really struck a chord with me. And the one that is a tribute to Ukraine a close second. 
GL: I don't know how to pick one! It's rather impossible, that much I can tell you. All Balenciaga shows are next-level mind-blowing. They are all so different (each one of them) and have a special place in my heart.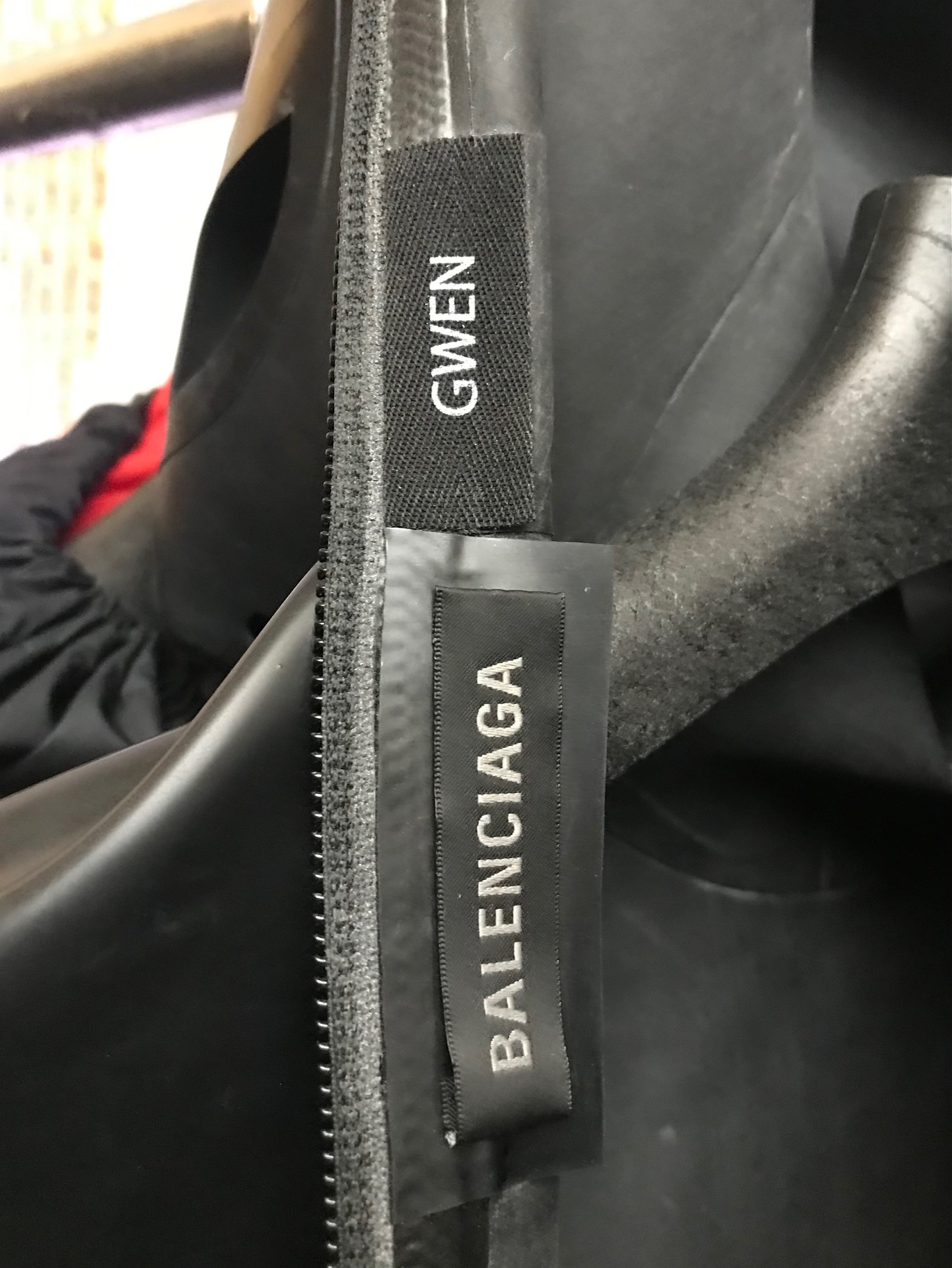 JC: Are you a Balenciaga exclusive? 
GL: No, I am not.  I would love to think that I am. But that's a negative.
JC: And yet, the majority of the models used by Demna for the Balenciaga shows, except for maybe Bella Hadid, are only seen walking for the brand—almost exclusively. What is the deal here?
GL: Yes, I agree with you. If you look really closely, many Balenciaga models have been with the house for many years/seasons. It's like a close-knitted family. Eliza Douglas has been opening the shows since Demna's first collection at Balenciaga. The thing with Demna is that he does not follow the ideal standards of beauty. He focuses on personality and attitude. Also, there is no such thing as age or gender at Balenciaga. He is a true savant.
Also, if I may add. There are other Top 50/Hot List models in Balenciaga apart from Bella Hadid, such as Kit Butler, Anita Pozzo, Barbara Valente, Awar Odhiang, Dries Haseldonckx, Tessa Bruinsma and the incomparable Alek Wek.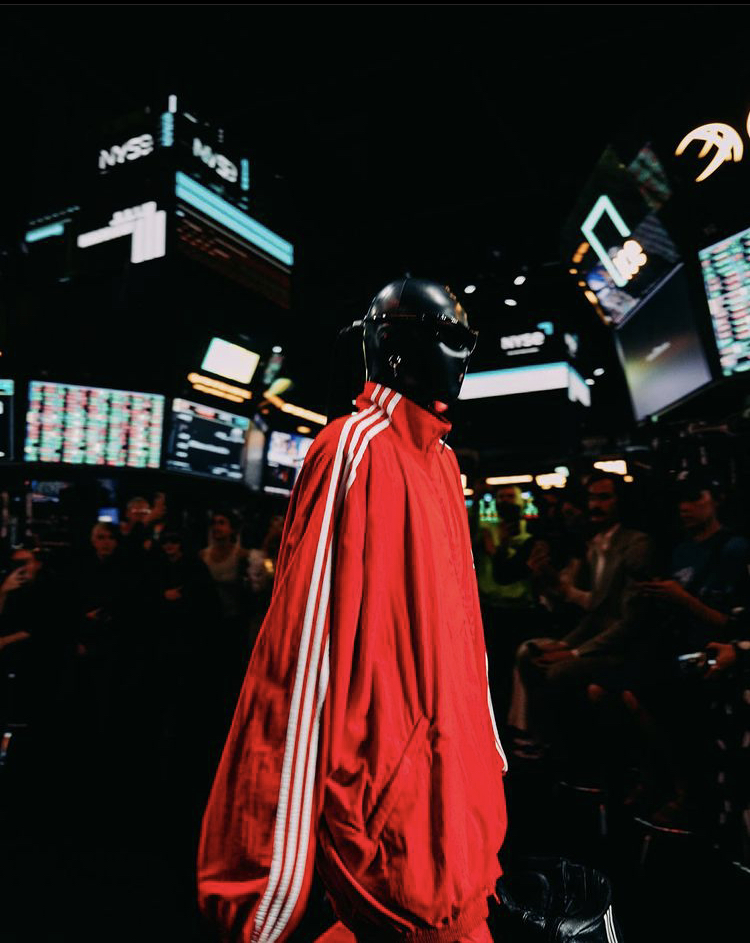 JC: I am with you on that. Demna has single handedly turned Balenciaga into a perma-zeitgeist of this century. You can't talk about the contribution of fashion to the human race without talking about Balenciaga. Having said that, who do you look up to in the fashion industry? Your forever idol? Someone who is a true icon in your book.
GL: I admire people who give their heart and soul to what they're doing. Since collaborating with Balenciaga, I see that spirit in Demna and his team. More than just a designer, he is a storyteller. When he first staged his show as the founder of Vetements, this was back in 2015, he did it at an ultra-kitschy, old-fashioned banquet Chinese restaurant called Le President in Paris' old Chinetown Belleville. And interestingly enough, the after-party for the Balenciaga SS2023 show was at 88 Palace, a dim sum joint underneath the Manhattan Bridge in Chinatown, not far away from the financial district. That's a great story in itself. Demna is a thinker. I have a great deal of respect for him! I would like to add about the work ethic at Balenciaga, that everyone is so professional, kind and respectful. I have never been in such a positive work environment!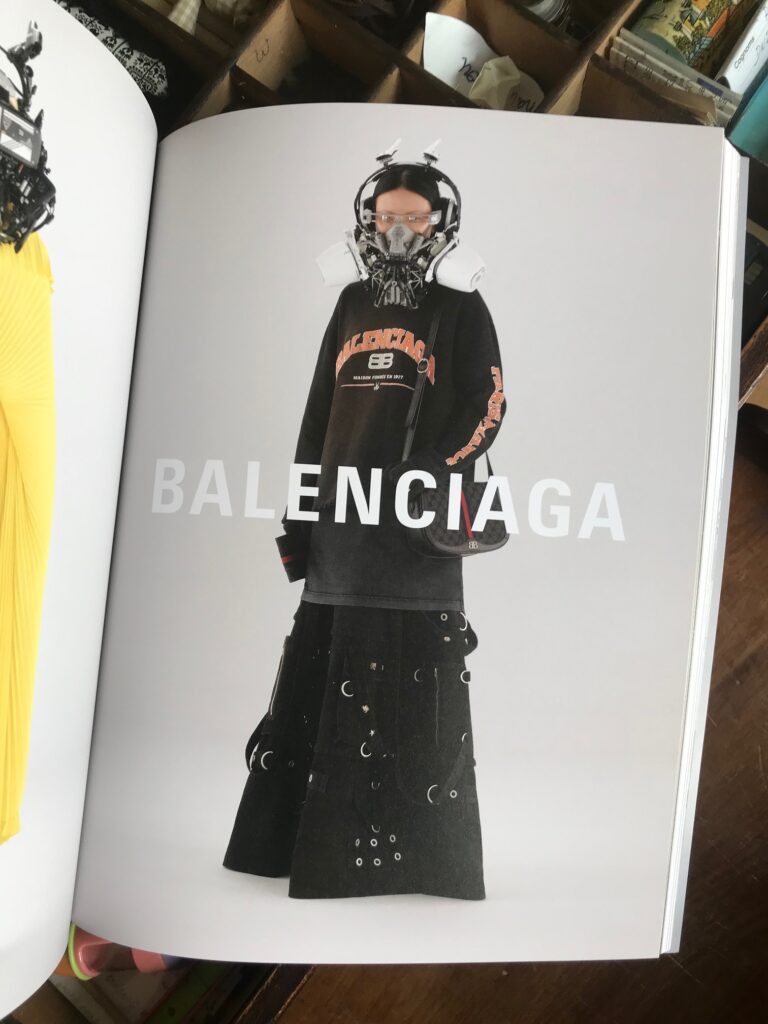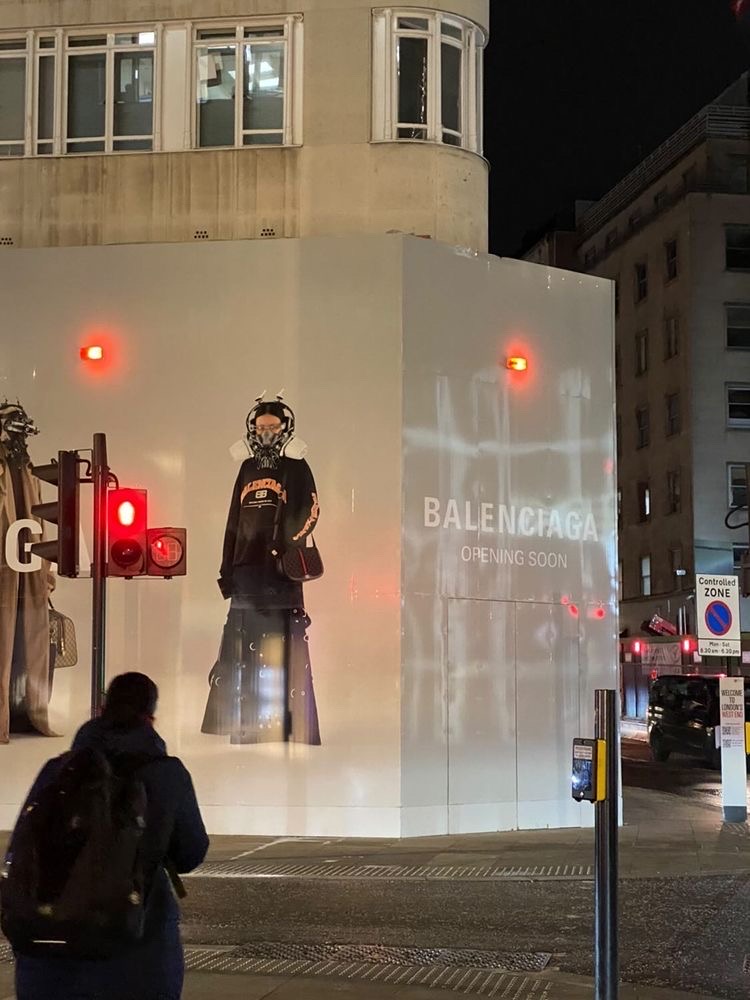 JC: What does the future hold for Gwen Lu?
GL: I live my life from day to day. I couldn't be happier with the way things have turned out so far. 
JC: Thank you so much for this Gwen. On behalf of all your fans (I really can't help it), we wish you all the best!
GL: You are most welcome.