"Style is about self-expression and, above all, attitude."
The collection that is set to launch in the beginning of 2022  and will feature eclectic dresses, sets and extensive accessories. The style icon is know to play around with accesories and scarves.
The collection will take you into Iris Apfel's wardrobe, full of statements accessories, pop of colours, the smell of Summer flowers and glitter.- This is how we envisioned her closet style.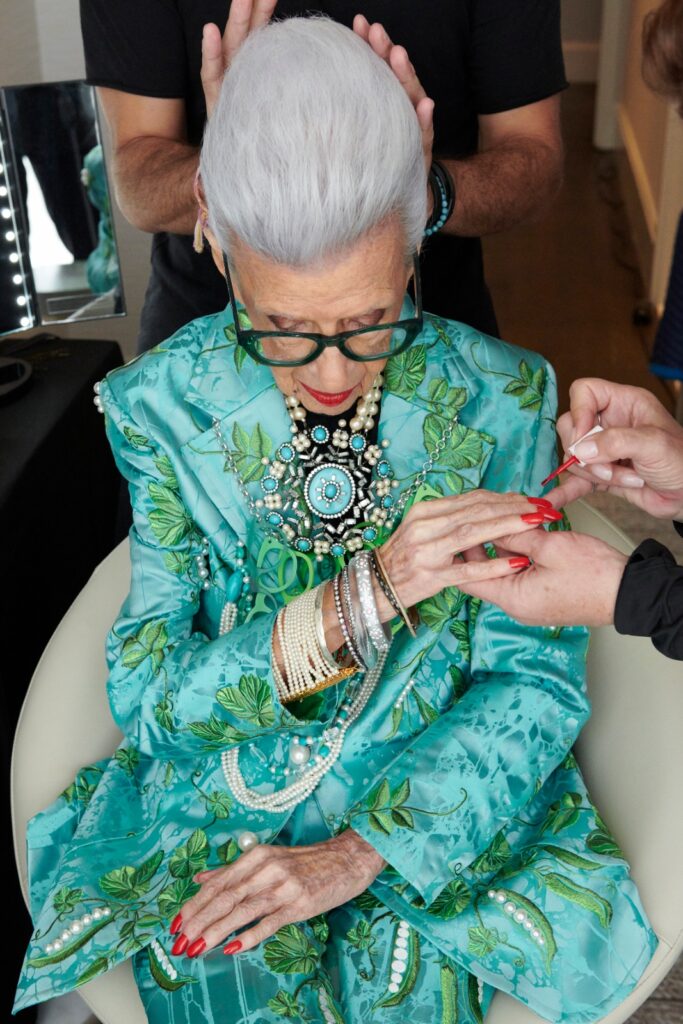 "Style is not about spending a lot of money. It's not about what or who you wear, but how you feel when wearing something. Style is about self-expression and, above all, attitude," says Iris.
"With this collaboration, we are celebrating a unique and extraordinary woman and her creative and audacious style," says Ann-Sofie Johansson, creative adviser at H&M. "She shows that style is ageless and keep encouraging people to show who they are with fashion — and to have fun at the same time."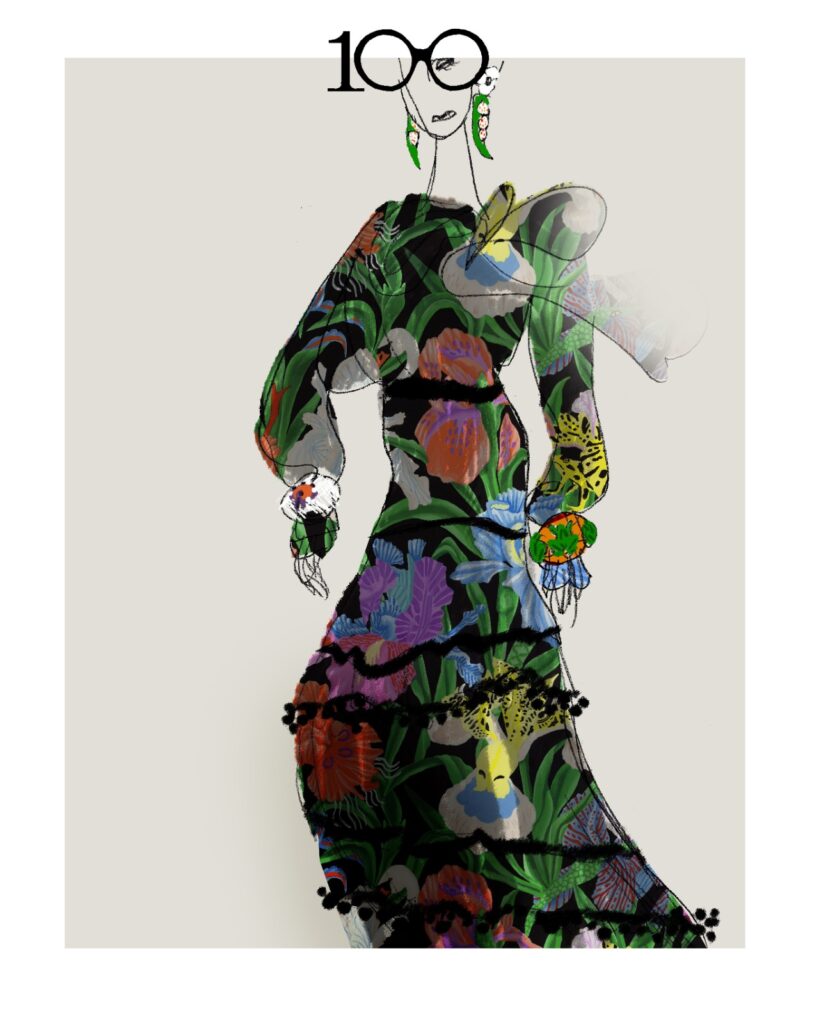 Iris was born in 1921 in New York city, she studied Art and Fashion. Iris wears many hats, she is an entrepreneur, style icon, fashion designer, and interior decorator. Her various career paths have always been succeeded with her oh so famous "Why be boring?" attitude. Iris is all about colours, layering and you can't miss her iconic oversized glasses. She has inspired people from all over the world to create and embrace their own style.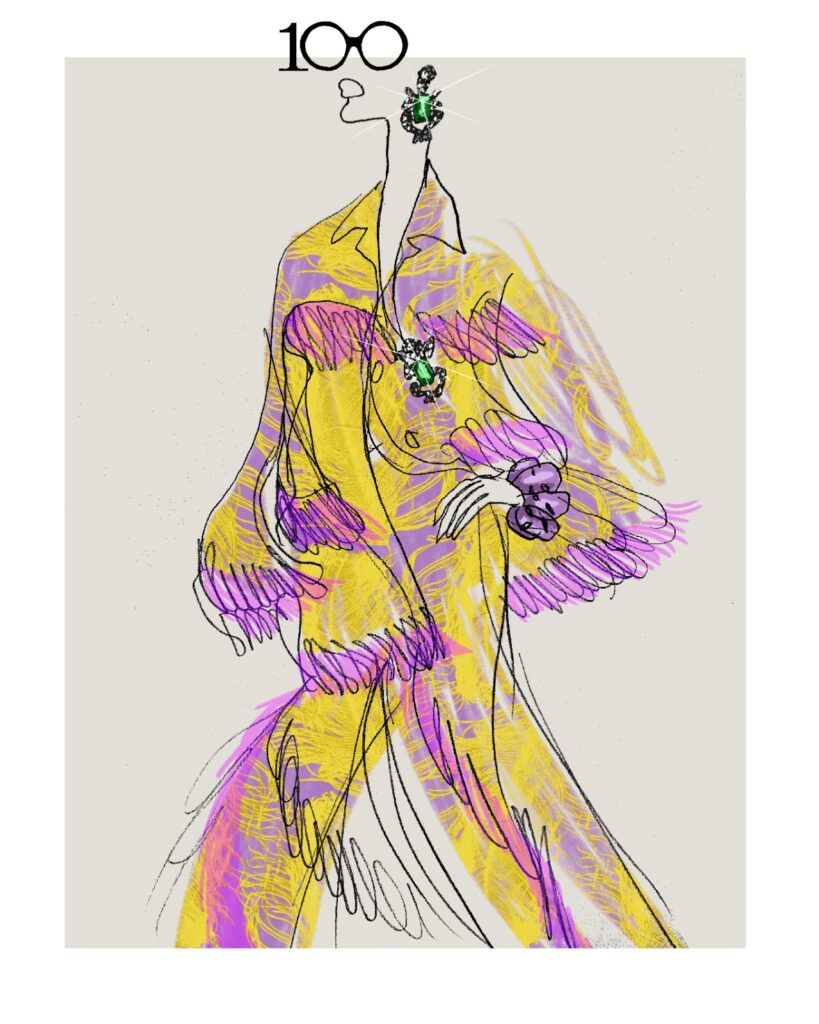 "The collection is playful, opulent and rich with vibrant colours, vivid prints and opulent fabric choices. The look is indulgent with a more is more attitude and is crowned by over-the-top jewellery, which is very much a signum for Iris," says an excited Ann-Sofie Johansson.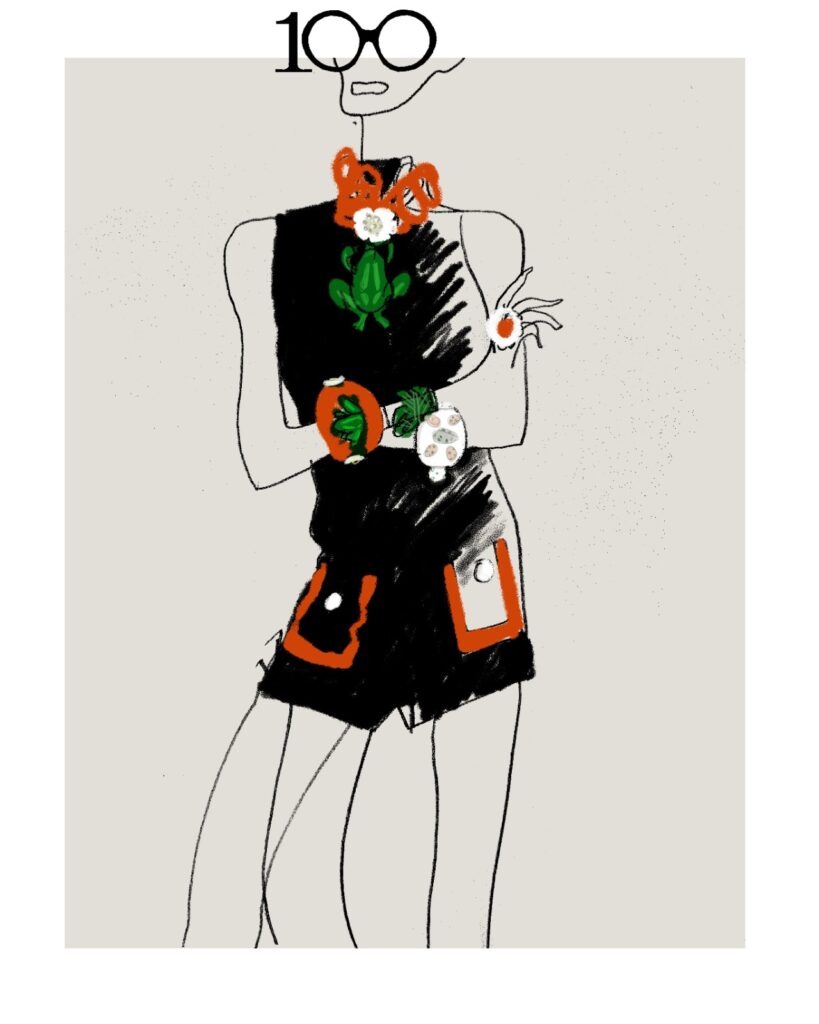 The Iris Apfel X H&M collection will include an assortment of clothing and accessories created with Iris' bold sense of style, designed for all ages and sizes.