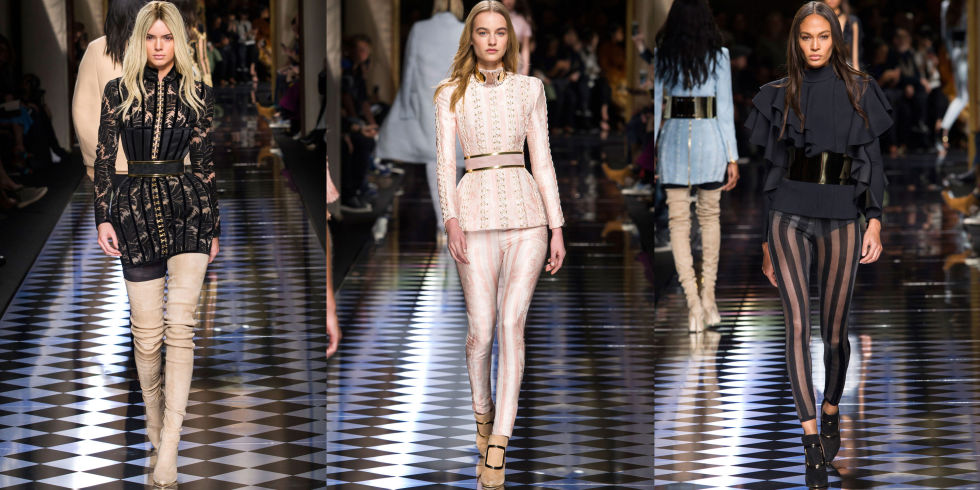 ​Fashion Month is headed to Paris for its final leg and to break down the best of the best.
Balmain
The fall collection he presented felt like Balmain—tight and curvy, sexy, suggestive, a uniform for his squad of models (including Gigi Hadid and Kendall Jenner who swapped hair colors for the show) who wear him off-duty.
There were military details and the strict tailoring that keeps a girl held in all the right places, as well as the body-con leggings and pants. Along with white and black, Rousteing sent out steely blue and pale pink. The juxtaposition of these softer hues against corset shapes and cage-like embroideries and Baroque patterns—all cinched with wide metal belts—was striking.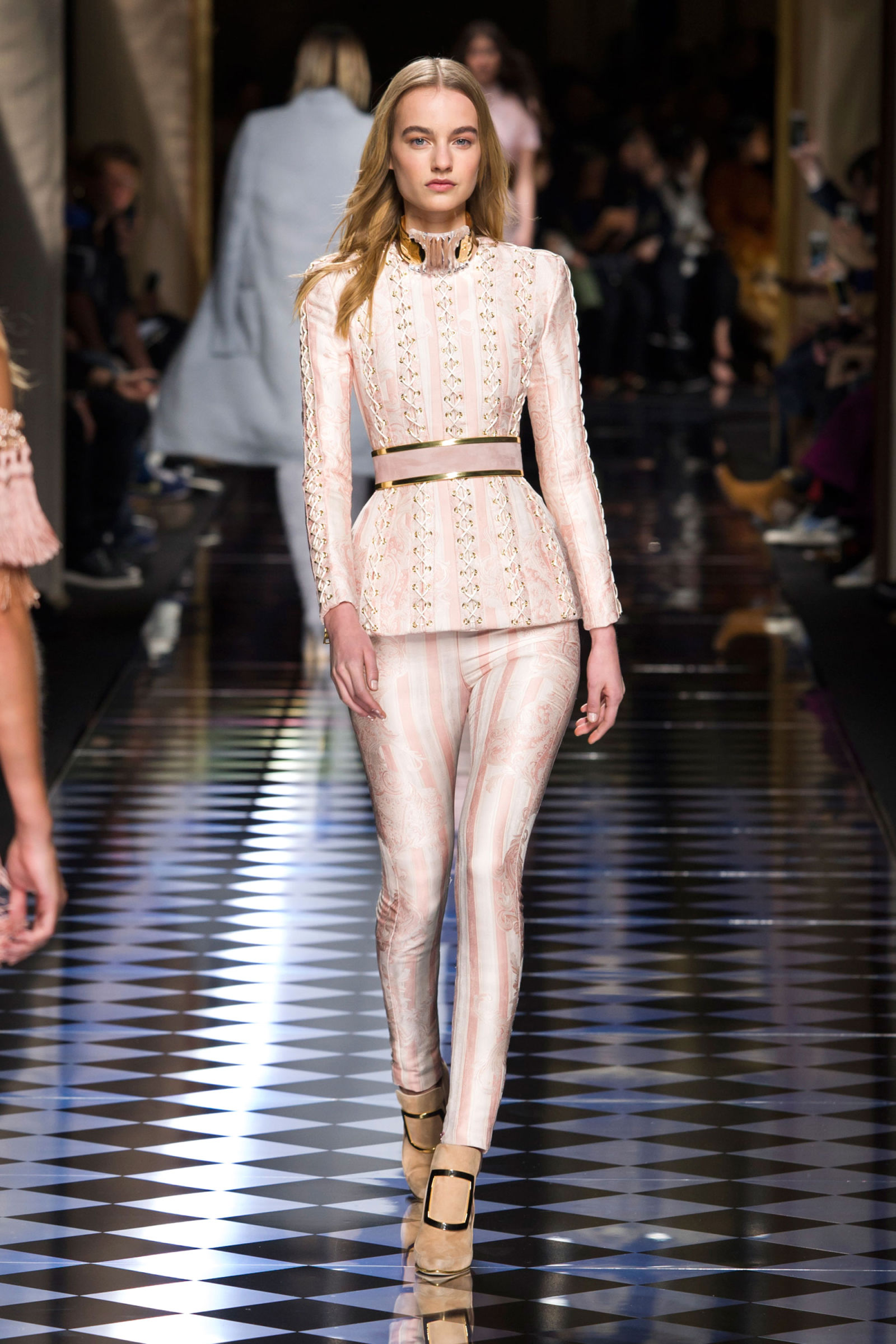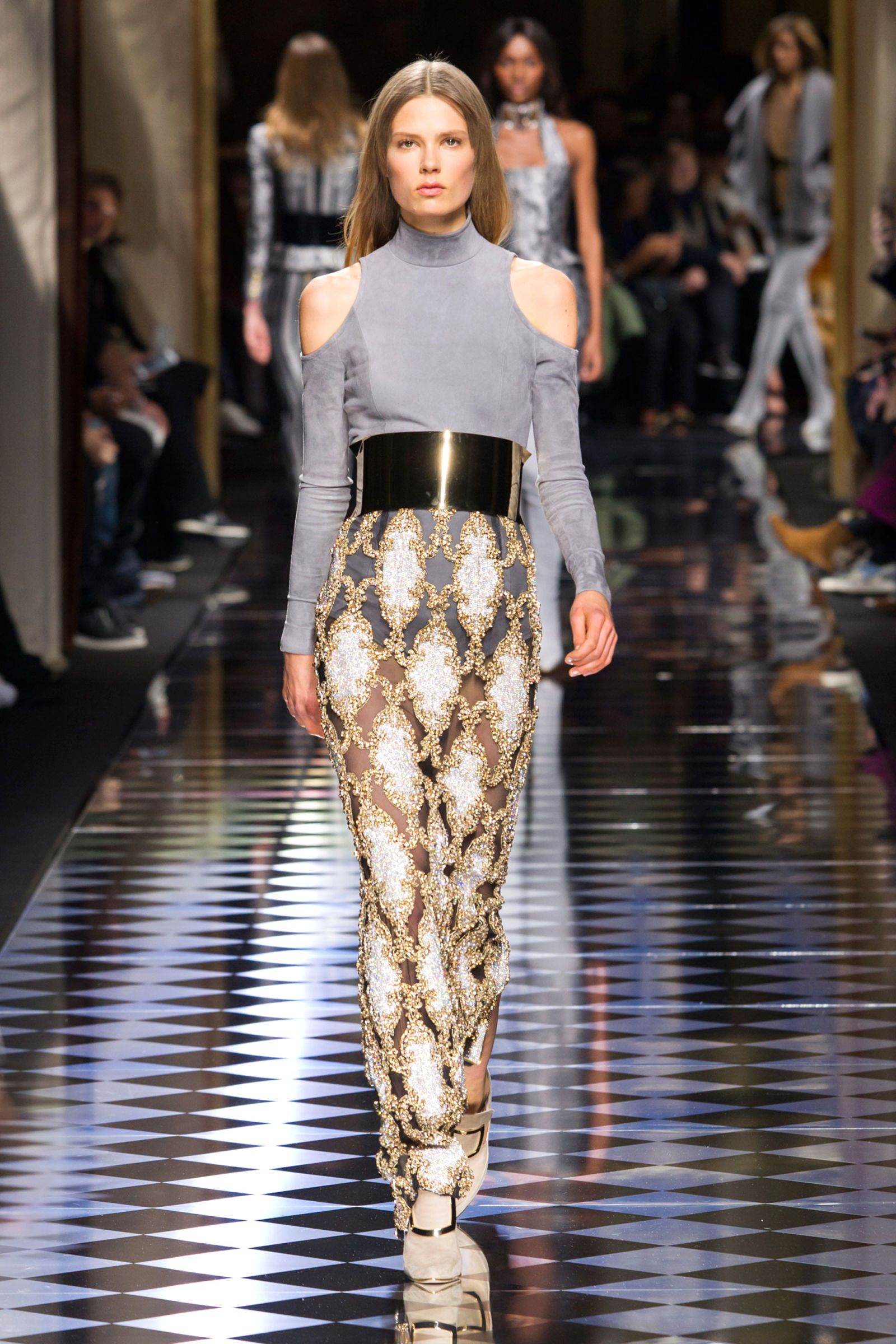 It had movement and sound thanks to the swish of a thousand ruffles, frills and tassels that hung and clung from body-con silhouettes. Mini skirts, floor-length gowns and skin-tight pants all featured some kind of swing or swish. Even revealing lace jumpsuits sported tendrils of frills down the side of each leg.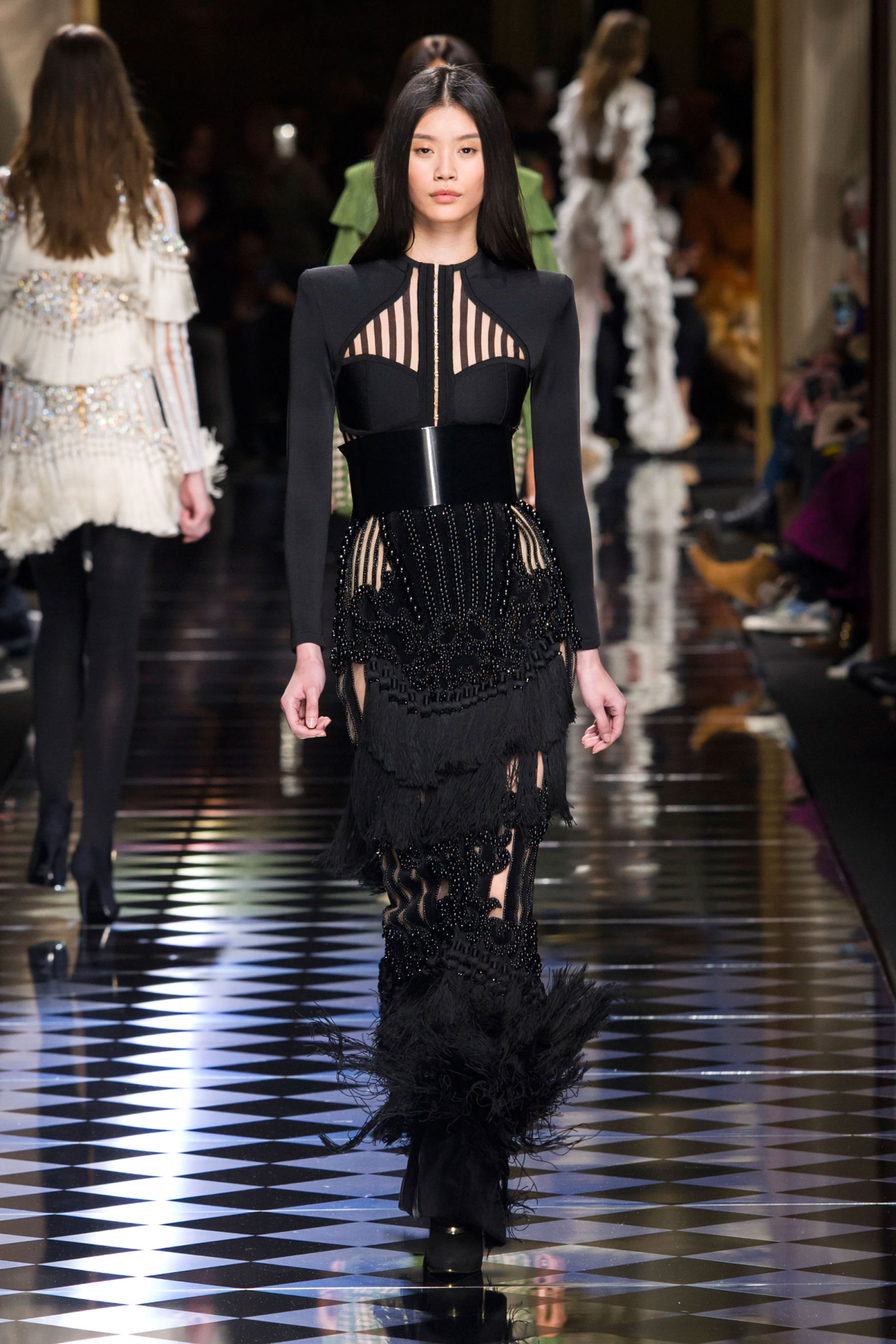 Chloé
The story behind Clare Wright Keller's fall Chloé collection almost seems like a modern day fairy tale; a female writer jumping on her motorcycle and riding across Afghanistan and Africa, chronicling the people and cultures as she goes along. Keller sent out a line up of girls who mixed motorcycle leathers with signature house femininity.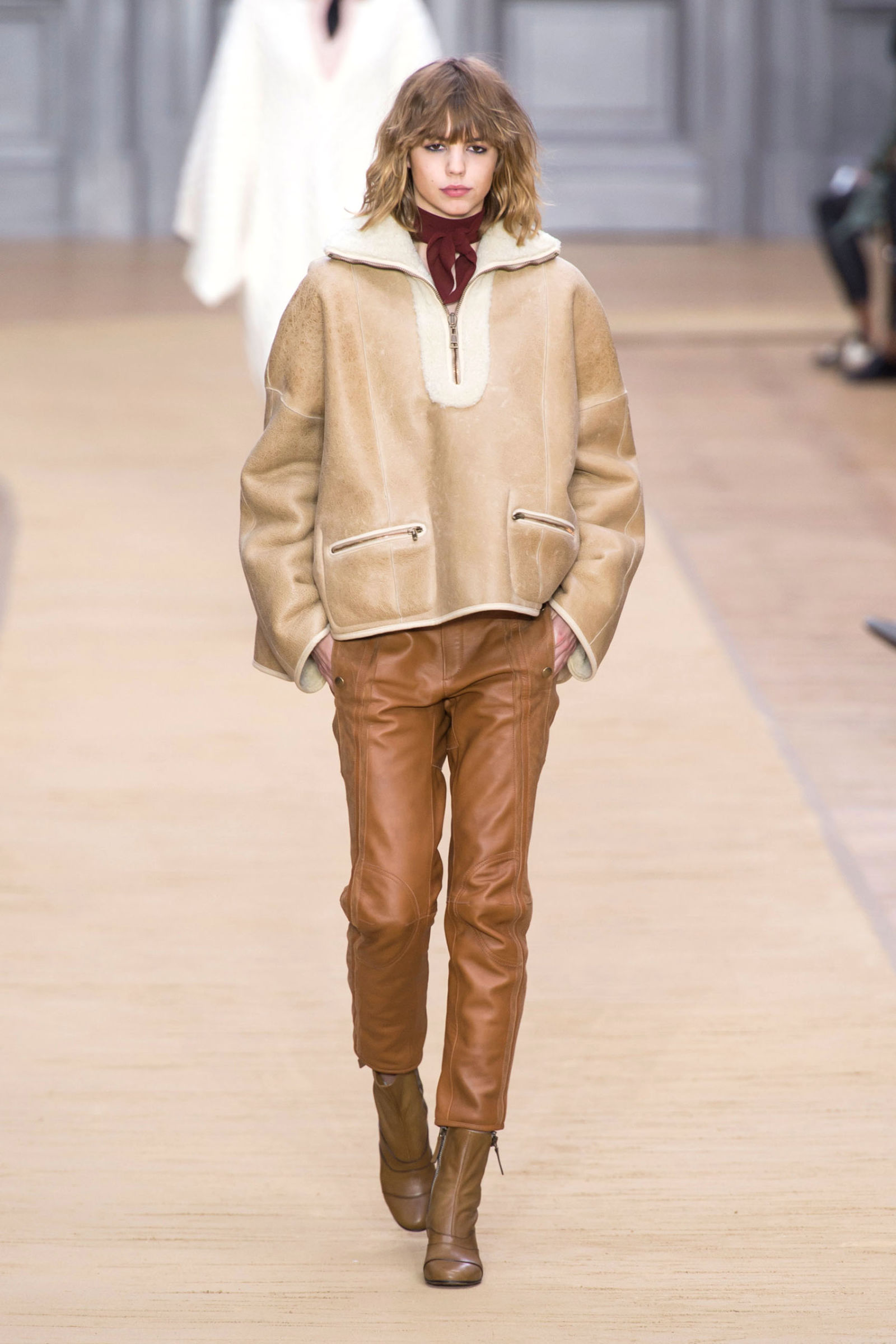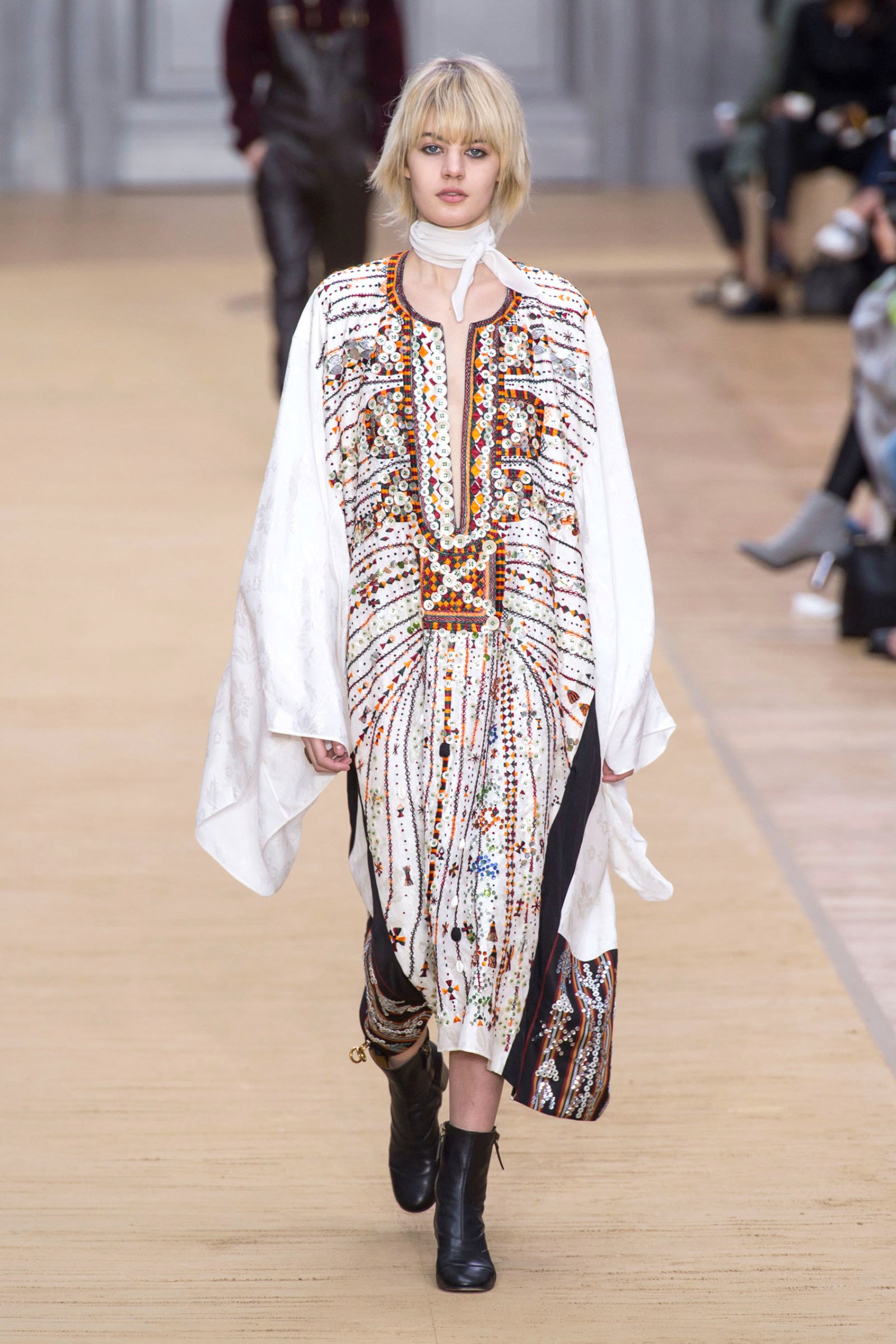 Button and bead-encrusted tunics picked up on the beautiful caftans Dautheville would have seen as she rode across Afghanistan and Africa, while leather cropped pants and dungarees and shearling and fleece toppers (sometimes shown way oversized) would have kept her warm at night.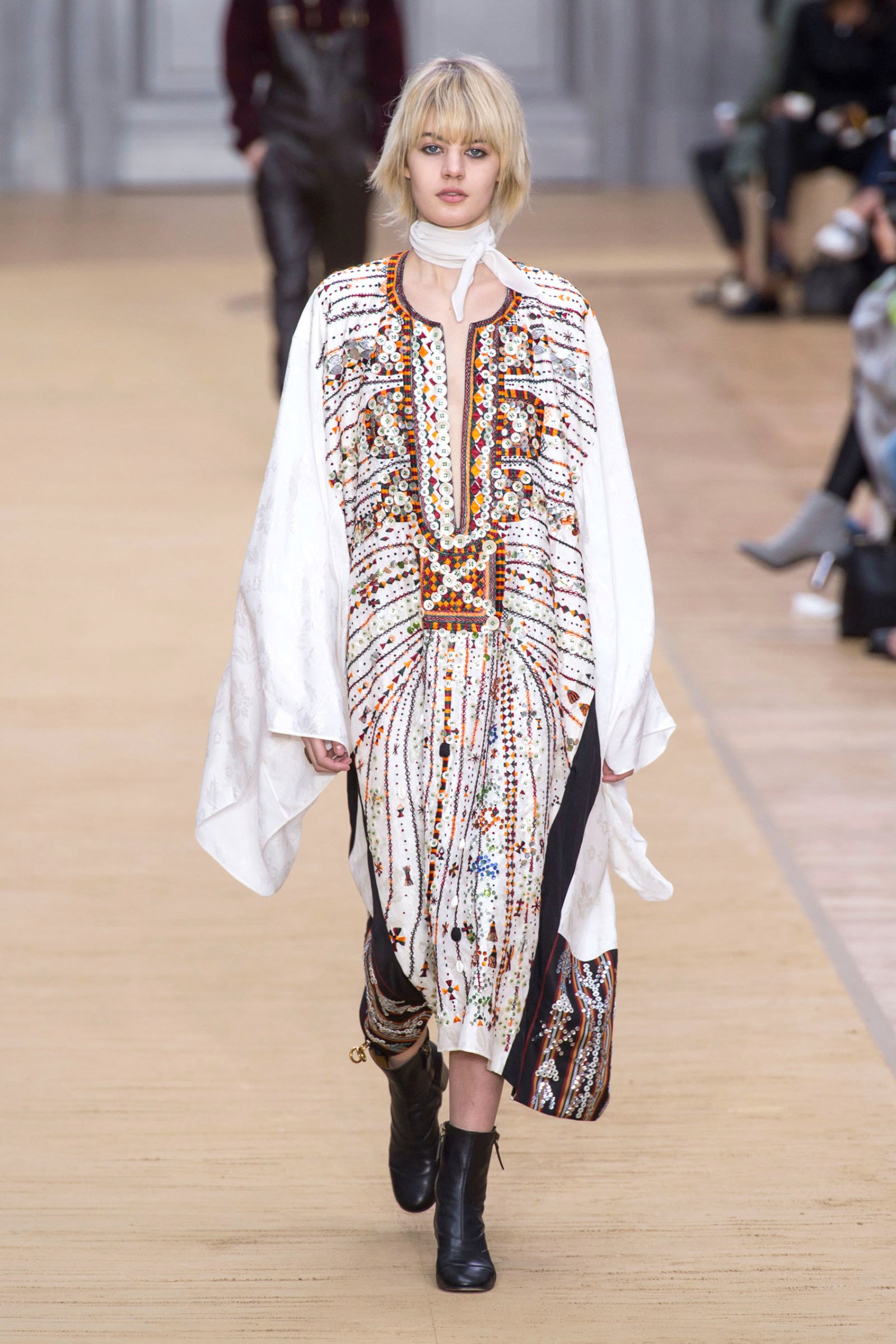 Within the biker-Bedouin vibe, Waight Keller still injected the flou and flourish that are house tropes. Chiffon blouses were paired with leather chaps and patterned pullovers topped tiers of bohemian ruffles.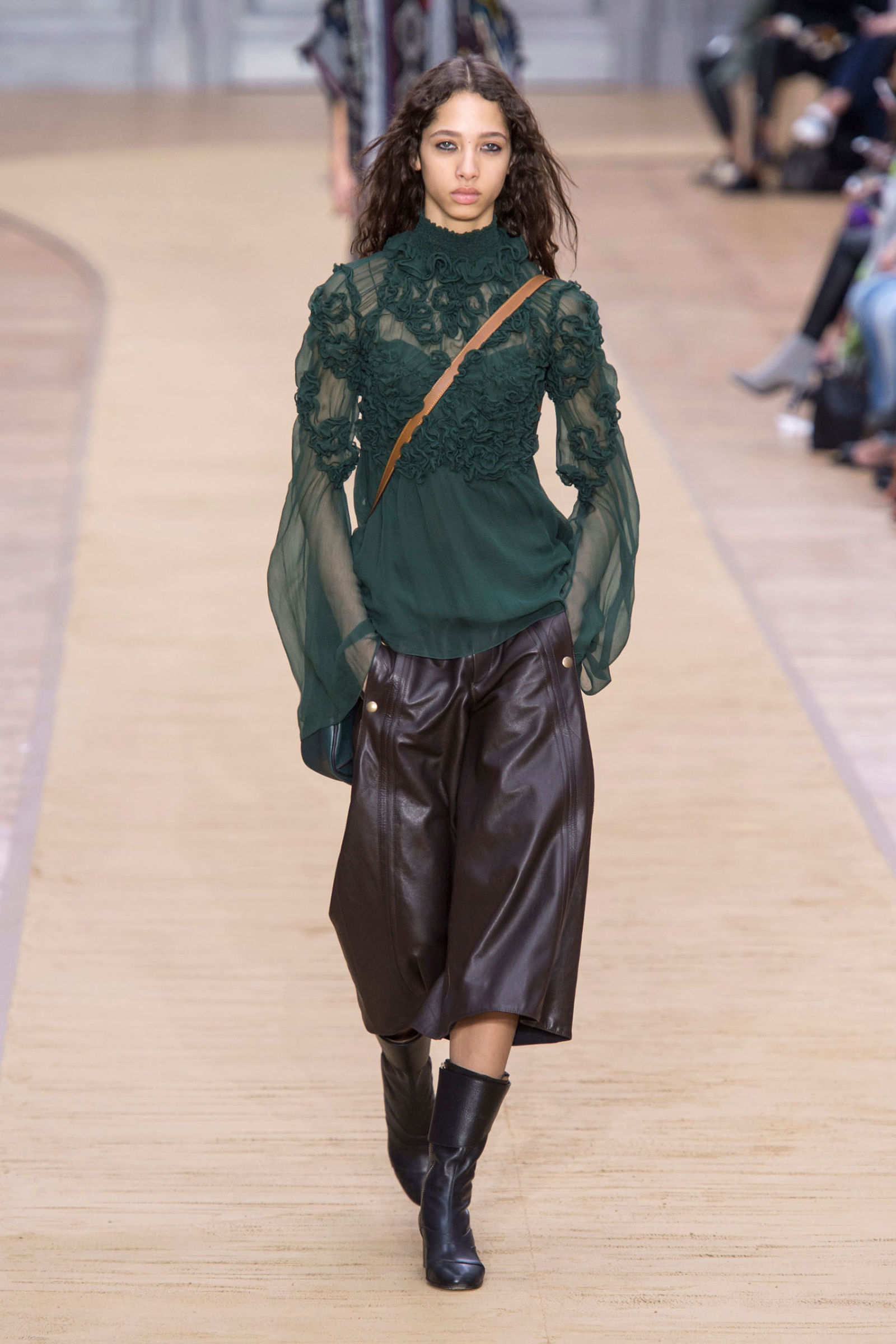 The tough-soft balance is a tried-and-true tension, and Chloe always offers some of the best. Here, Waight Keller did it through color, too—sand and camel played off pale pinks and creams, cool grays against red or feminine brights and pastels played against neutrals.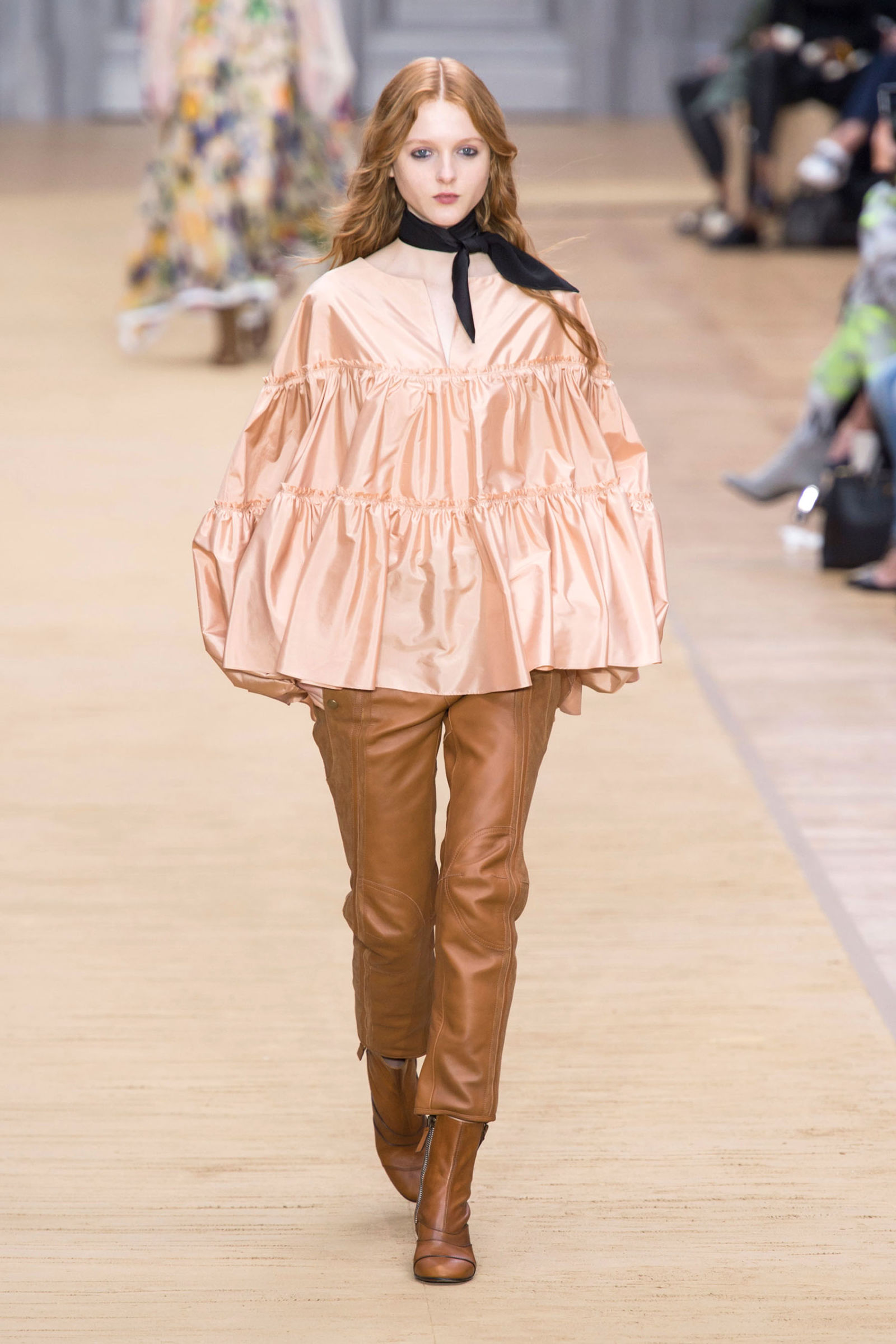 Waight Keller has carved out a niche for herself within the Paris and global fashion landscape. No one does luxe bohemian like she does. And she cannily proved, with a collection like this, that flourishes and flounces aren't the only trick in her bag.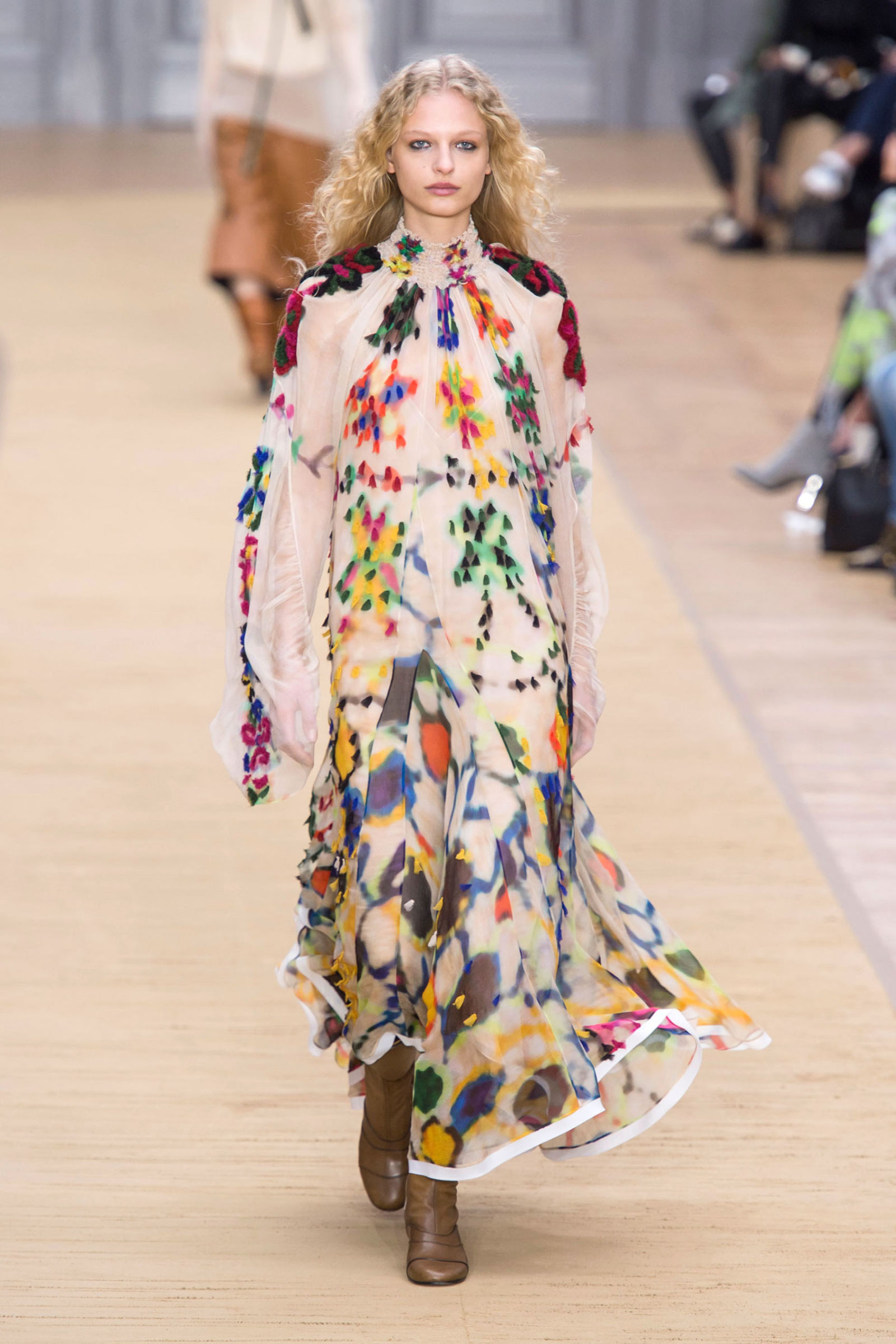 For more on Paris Fashion Week's Autumn/Winter 2016 standout looks, Harper's BAZAAR.