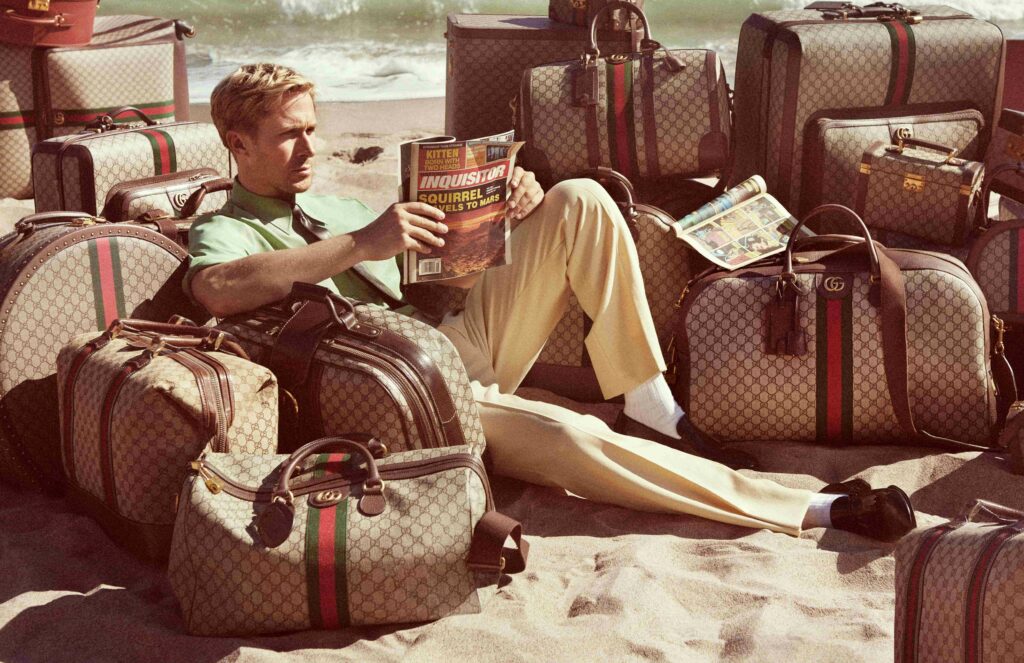 The Gray Man actor, Ryan Gosling has joined Gucci as their newest ambassador following the footsteps of other notable stars including Harry Styles, Jared Leto, and Lana Del Rey. 
The handsome stud revealed his newest partnership with the house by starring in Gucci's Valigeria campaign while donning Gucci's Spring 2022 collection. This new campaign, shot by British photographer Glen Luchford, spotlights the travel accessories from the Gucci Savoy collection. Inspired by the '70s travelling aesthetic, the campaign was set in a dreamlike dimension. 
"Travel for Gucci was never purely physical. Gucci is the brand that accompanied the artists, writers, actors, and directors of Hollywood on their journeys," said Creative Director, Alessandro Michele. He adds: " This is why I wanted the advertising campaign to recount a situationist dimension where the protagonist traverses a "non-place" that is first and foremost a mental place, the same as those who, in the past and present, choose Gucci because they grasp the significance of creativity used to build imaginary places."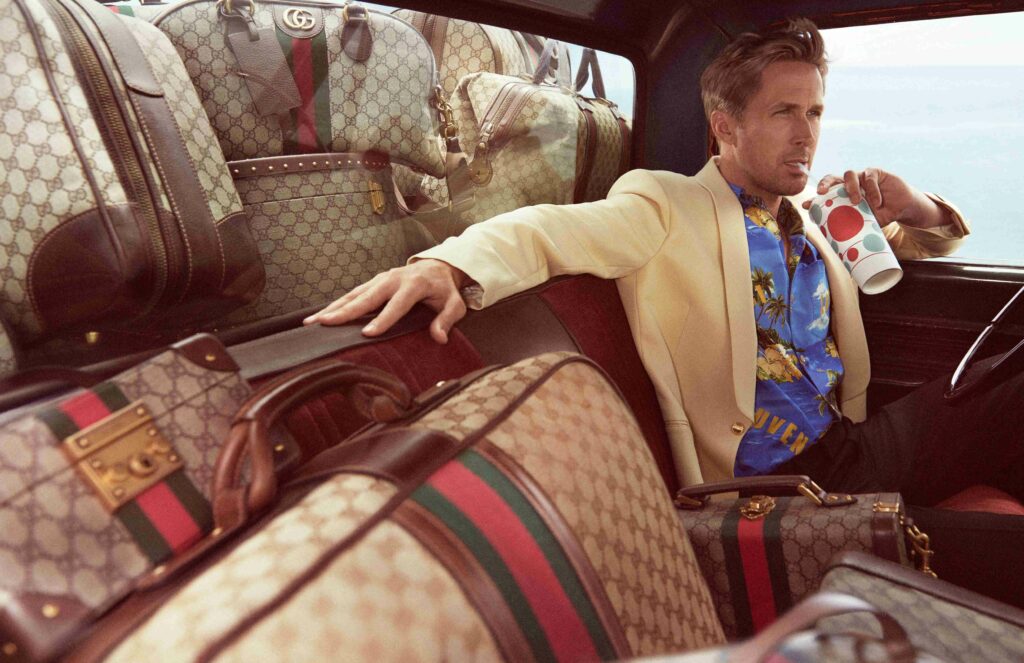 The Gucci Savoy collection tells the story of travellers discovering worlds of diverse cultural manners. The campaign, a film by Glen Luchford, starts with Gosling in a motel room with a Gucci travel case. One can see him pushing the brand's embellished luggage in a bell boy trolley while looking dashing in an elegant grey suit. In another imagery, he can be spotted in a vintage car full of Gucci travel bags in a Hawaiian shirt. The video goes back and forth showing him in a motel room, making calls. Lastly, he is seen on a beach with many pieces of Gucci luggage and he eventually enters one.
The stunning collection features sophisticated yet sturdy trolleys, hard and soft suitcases, duffle bags, trunks, hat boxes, and beauty cases.
Discover more about the campaign at Gucci.com
All images courtesy of Gucci.