The Campaign's Literary and Visual Works Takes Us Through the Heart of the Spring/Summer '21 Collection.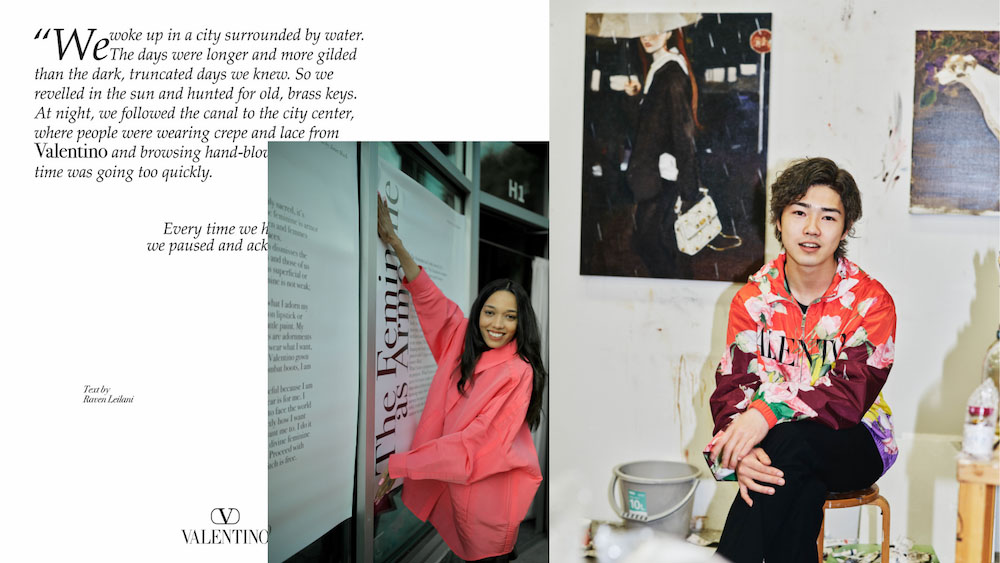 This season, Pierpaolo Piccioli pushes the envelope of creative advertising with a literary and visual campaign like no other. Comprising of three major components—The Writer's Campaign, The Painter's Campaign and The Narratives—Piccioli weaves a story of unending creativity and individuality.
I love this idea of all people: a combination of identities. It's about roots and identities, and I love the embrace of different cultures. It's about humans. It's about you and your diversity: your expression. — Pierpaolo Piccioli, Creative Director, Valentino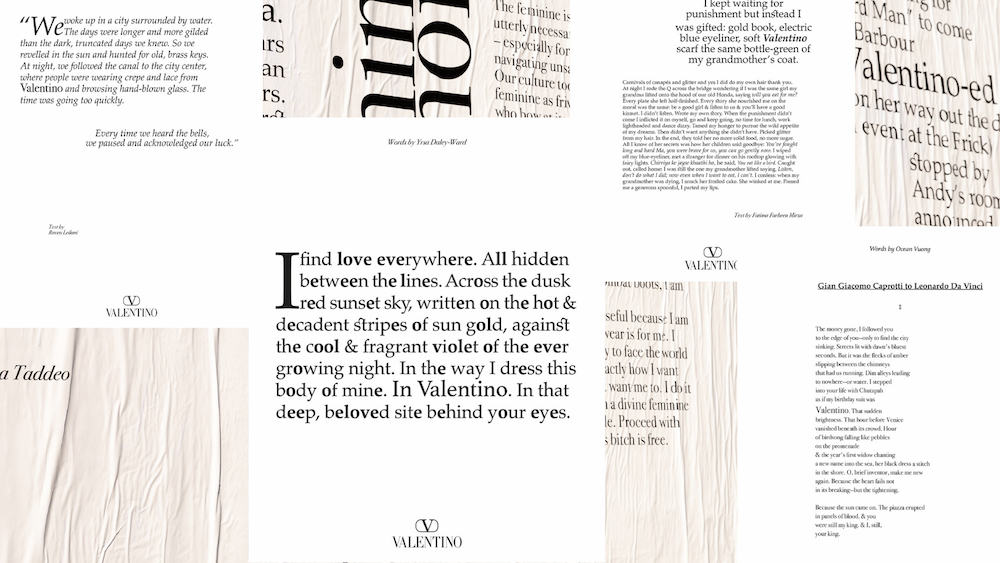 Starting with The Writer's Campaign, Piccioli invited six renowned authors to create a concise yet impactful text-only imagery for the Valentino Collezione Milano campaign. Rich and seductive, the first campaign visualises the collection through the power of words. For the second instalment of the campaign (The Painter's Campaign), five international artists were given carte blanche to create a painting inspired by a Valentino Garavani accessory from the collection.
Finally, the latest chapter of the campaign (The Narratives) saw a partnership with Emma Roberts' book club Bellatrist. Together with Bellatrist, Valentino collaborated with nine independent bookstores across the United States to promote their text-only campaign. Visitors to the bookstores were also treated to a limited edition ValentinoxBelletrist tote bag and a personal-sized poster of the literary campaign.
Engaging and unique, the campaign's authentic manner of communication conveys an affectionate message of togetherness and identity.
– – – – –
All images courtesy of Valentino.