If women's work shoes conjure up impractical images of teetering stilettos or old-fashioned court shoes, you can breathe a sigh of relief. Nowadays, with the relaxing of office dress codes (even banks like J.P. Morgan do casual Fridays now), options have diversified – liberating us in the process.
While rocking up in trainers might not be feasible for more corporate jobs, there is a happy medium. This season we're witnessing a renaissance of the flat: '90s-inspired loafers, Oxford shoes and even the long-dismissed ballet pump. Still, if it's height that you're after, you don't need to ditch your heels due to a long commute or standing desk. Block styles and boots can look just as smart, elevating your outfit without compromising on comfort.
What's more, with trouser suits and tailoring entering the casualwear realm, you won't have to save these shoes for Monday morning. We've rounded up 10 of the best women's work shoes that will look just as good on the weekend as they do during 9-5.
We earn a commission for products purchased through some of the links in this article.
Best ballet flat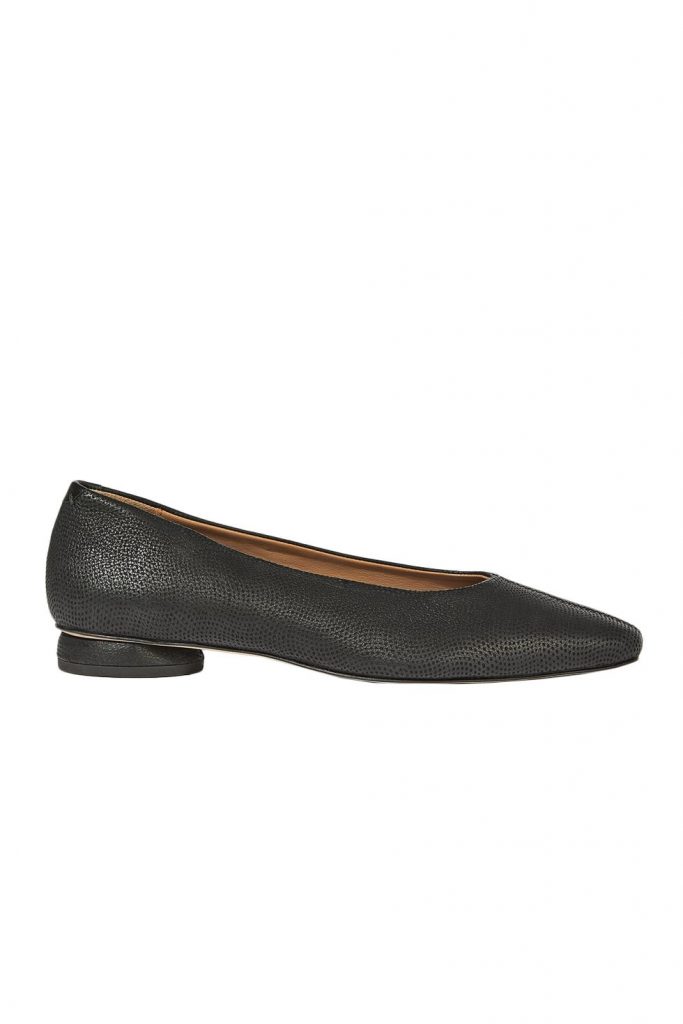 If you've stuck religiously to trainers for the past few years, you'll be pleased to know ballet flats are back. This time around, much unlike the dainty balletic styles worn by Sienna Miller and Kate Moss in the noughties, they're simpler in silhouette and set on a slight heel. If you like Jigsaw's Arlo design, try the duck egg and orange shades on the weekend.
Arla soft square flat, approx. RM410.39, Jigsaw