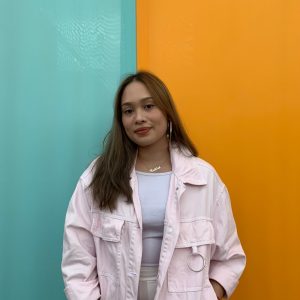 Meet Nabilah Musa, Bil for short; Malaysia's very own indie gem. The 25-year old has come to define the local music scene with her velvety vocals, firstly introduced through a self-titled EP in 2014. Now having grown into a more mature sound within the electro-pop genre,  Musa released a full-length album under her belt titled 'Young Adults' in late 2017.
Bil Musa speaks to BAZAAR before her upcoming set at the Urbanscapes Unlimited Grooves Festival 2018 at Chin Woo Stadium.
How do you feel performing at the festival hosted by Urbanscapes, the longest creative arts festival in Malaysia?
Bil Musa: I'm super excited because this is my first full set. It is also a great honour to be performing alongside some amazing local acts, Midnight Fusic being one of them.
I really hope everyone comes out to just have a good time, we can dance and sing together.
What was your reaction when finding out that you'll be one of the acts for the Unlimited Grooves Festival this year?
The news meant so much more for me because I had been going to the creative festivals since I was younger so for a very long time.
I was also featured in a set for the creative arts festival not too long ago but it is amazing to have my very own now. I'm really excited to perform!
What can your fans expect from your performance later on this afternoon?
I'm going to be playing the tracks off my newest album that I released in December 2017 called Young Adults.
The album is dedicated to the struggles we face, ultimately that transition from a teenager to discovering who we really are. Tracks off the album speak to issues of commitment to the changes we have to go through during that difficult time.
What are your festival essentials? 
I can't live without my glitter! I'm a big makeup junkie and I love to pack on the highlighter and glitter for my performances.
Who are you most excited to see perform today at Unlimited Grooves Festival?
I'm a big fan of Phum Viphurit! After watching his music video for Lover Boy on YouTube, I instantly fell in love with his vibe.
I am also very excited to see local act, Midnight Fusic as well. I've been following them for a long time and watched them from the very beginning when they did their acoustic sets. I haven't had the opportunity of watching them on a big stage, performing a full set before so that should be very exciting.