What is the Vespertine story?
Vespertine began when I discovered the Waffle building by Eric Owen Moss. The building was under construction at that time and was originally intended for a different purpose. This ignited an epiphanal moment for me. I wanted to create a radical concept where various artists from different mediums and backgrounds can collaborate with the chef and architect to develop an immersive Gesamtkunstwerk where the ritual of dining is a bridge to various subconscious emotional realms.
How does architecture shape the Vespertine journey?
A preliminary study model made from a square pile of note paper describes a concept for a tower that is not quite a regular box, nor a clear spatial departure from the regular box. Rather the model suggests a conceptually soft geometry, or better, a twisted tower.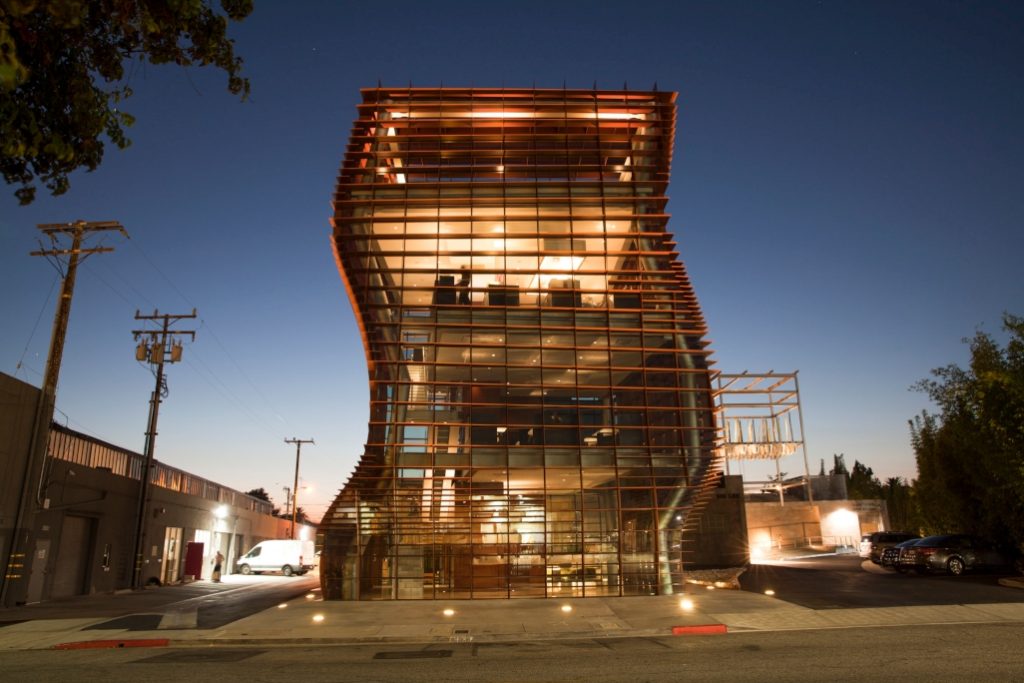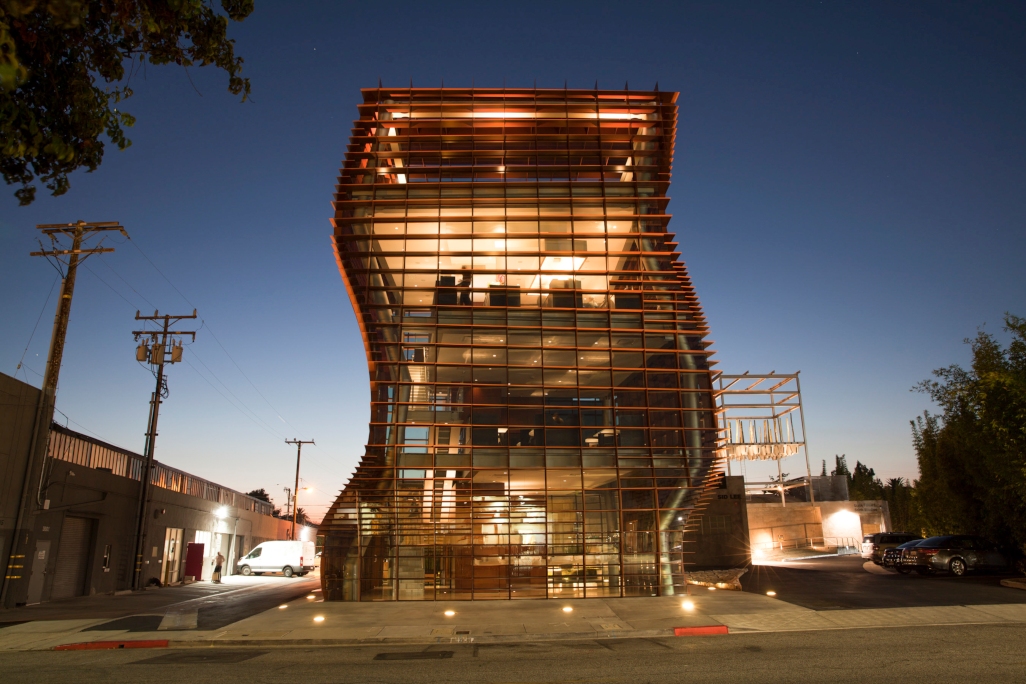 Would you consider the Vespertine dishes food or art? How is food personally emotional for you?
The food at Vespertine is congruent with all parts of the experience. Service, movement, music, scent, and materials all play an important role in defining the cuisine—they are inextricably connected. One cannot experience any of these things separately. Food is the medium for which all other aspects of my existence are filtered.
You describe Vespertine as a "gastronomical experience, seeking to disrupt the course of the modern restaurant".
This is an effort to not define Vespertine. Vespertine means something different to everyone who experiences it. "Modern restaurant" is a way to categorise the industry as it stands now.
What are some of Vespertine's recent breakthroughs?
Vespertine is a constantly evolving living organism. We don't so much as champion locavorism as much as we are fully dependent on our surroundings—the native plants and ecosystems of this region. Each passing day seems like a breakthrough. The refracted light in the canyons, the sweet coumarin-laced aroma of the coastal hillsides … everything here is a gift.

How far do you go when designing the restaurant, from the music to the plates and the cutlery, down to the chairs and the tables?
"The only design I am able to use is the design which is an integral part of my experience. If the form in which my experience realises itself happens not to resemble any traditional form, unless my poem has failed to be a true poem, then I must stand with it." – Moss Herbert
If you strip a Vespertine plate of all its design elements, what's left?
Everyone's experience is singular and unique to them. You cannot strip a Vespertine plate without also dismantling the entire experience. Everything is connected.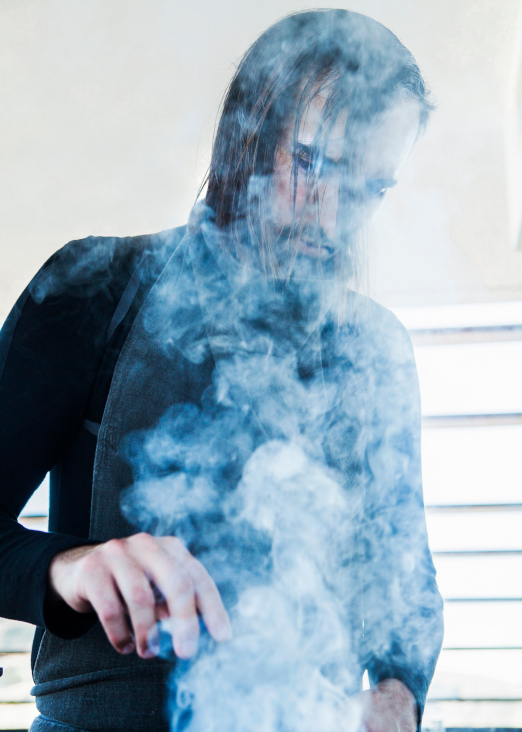 How does your role as a chef fit into a society that is social media driven?
I'm humbled to have a career where I get to express myself through a medium that is fundamentally the most intimate of human rituals. I prefer to stay in my temple and leave the noise for those who are better suited to navigate it.
Vespertine's abstract aesthetic isn't exactly for everyone. What drives you at the restaurant?
Vespertine is a temple of creativity. Being here, in this place, in this moment … the fire rages endlessly.
Vespertine, 3599 Hayden Ave, Culver City, California, US. Tel: +1 323 320 4023. www.vespertine.la