It's that time of year again. Actors and film-makers are pounding the awards-campaign trails, publicists are dashing off for-your-consideration adverts and voters are desperately catching up with 2019's most acclaimed releases. You guessed it: Oscar season is right around the corner, and even sooner this time with the ceremony's earlier-than-usual 9 February airdate. From Booksmart to A Beautiful Day in the Neighbourhood, these are the movies you need to know about. The race is on…
Bombshell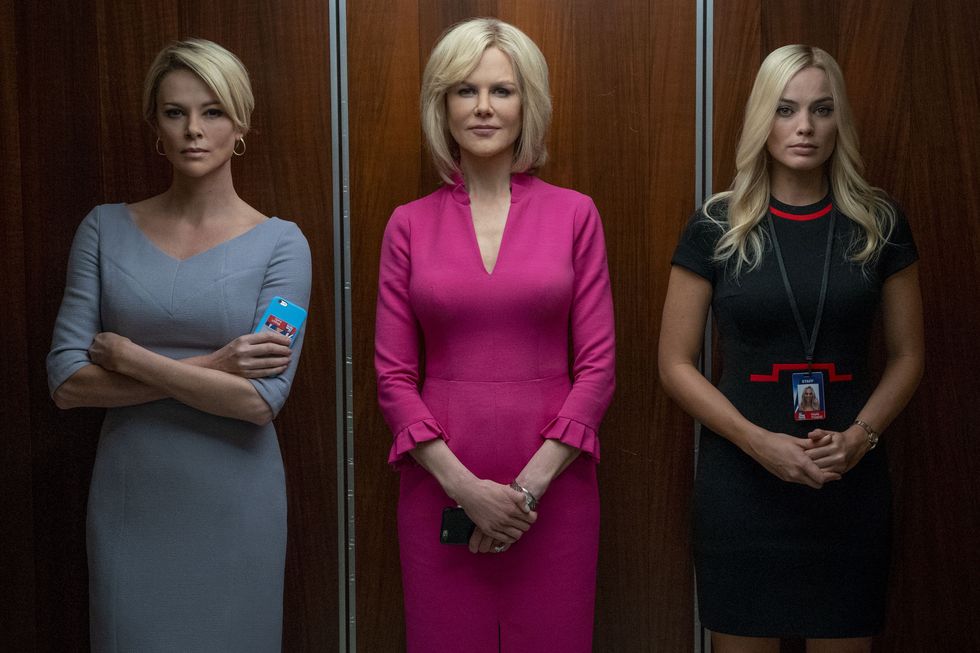 What's it about?
The film deals with the fallout of the Fox News sexual-harassment scandal, precipitated by the anchor Gretchen Carlson's 2016 lawsuit, which eventually led to the ousting of its CEO Roger Ailes.
Who's in it?
A dazzling female-fronted cast headed up by Charlize Theron (as the journalist Megyn Kelly), Nicole Kidman (as Carlson) and Margot Robbie (playing the composite character Kayla), with John Lithgow in the role of the lecherous Ailes.
Why should you watch it?
Not only does Bombshell resolutely stand up for sexual-misconduct survivors with its zeitgeisty, Me Too storyline, it showcases phenomenal work from its central trio of actresses while winkingly testing the bounds of cinema (mirroring the ways in which its courageous protagonists challenged the sexist status quo at Fox).
Who has awards buzz?
Charlize Theron turns in another of her remarkable, vanishing-act performance, disappearing into the very bones of her character, whose erect posture and low, husky voice she absolutely nails; she is hotly tipped to scoop up her second Oscar for the part (if Renée Zellweger, riding high on the comeback train thanks to Judy, doesn't pip her at the post). Kidman and Robbie are also in the mix, but it's perhaps the hair and make-up team – who also created Gary Oldman's Oscar-winning Winston Churchill prosthetics in Darkest Hour – who are best placed to take home a gold statuette.
'Bombshell' is released on 17 January 2020.