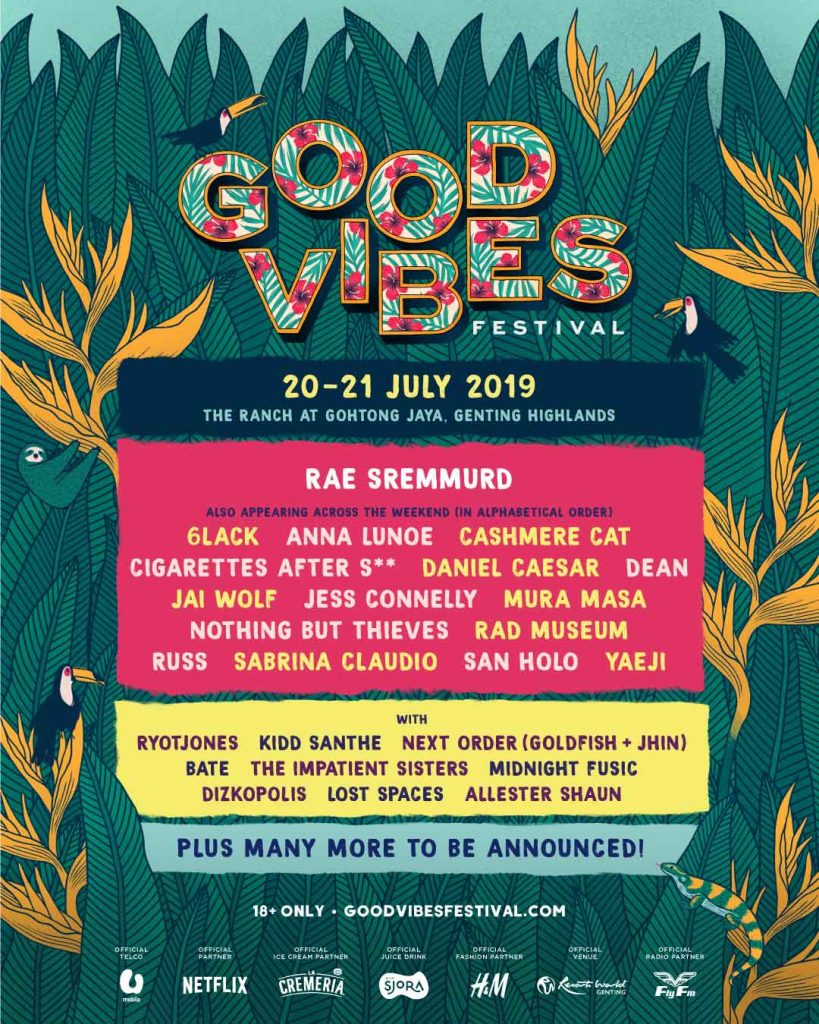 It's that time of the year again to take a break from the city life and head up to the chilly highlands of Malaysia's largest state, Pahang, for a music experience like nothing else. The Ranch at Genting Highlands is, for its 4th year running, hosting the highly-anticipated Good Vibes Festival, and the 2-day festival is expected to top the previous years from the looks of the star-studded line-up.
From Daniel Caesar's soulful ballads, to the electrifying performance of hip-hop duo Rae Sremmurd, Good Vibes Festival 2019 is expected to exceed expectations with over 15,000 music-loving festival goers over the weekend. The Malaysian music scene's who's who will be complimenting the international line-up, featuring folk-pop trio The Impatient Sisters, rapper Kidd Santhe and up-and-coming 23-year-old indie artist Allester Shaun.
A treat for UMobile users to access festival tickets at a discounted price is rivalled only by the fact that they also get to purchase the tickets a day before the public release date. Priced at RM360 for a two-day entry pass, UMobile users can start purchasing Early Bird tickets from 12pm, March 25th (Monday), before the tickets go on sale to the general public on the 26th of March. For those looking for a more exclusive experience, VIP tickets (added benefits of a designated entry lane and access to the VIP deck) can be purchased for a 10% discount from its retail price of RM600 during the pre-sale.
Check Good Vibes Festival 2019 for more information, and secure your July festival weekend with tickets here.