Her name is right at the back of our minds, always at the tip of tongues when Malaysians get talking about local music; she's established herself as the Malaysian artist to watch in the US; she's stood up against harsh criticisms, abroad and locally, even ones hurled at her by own countrymen …
This is Yuna.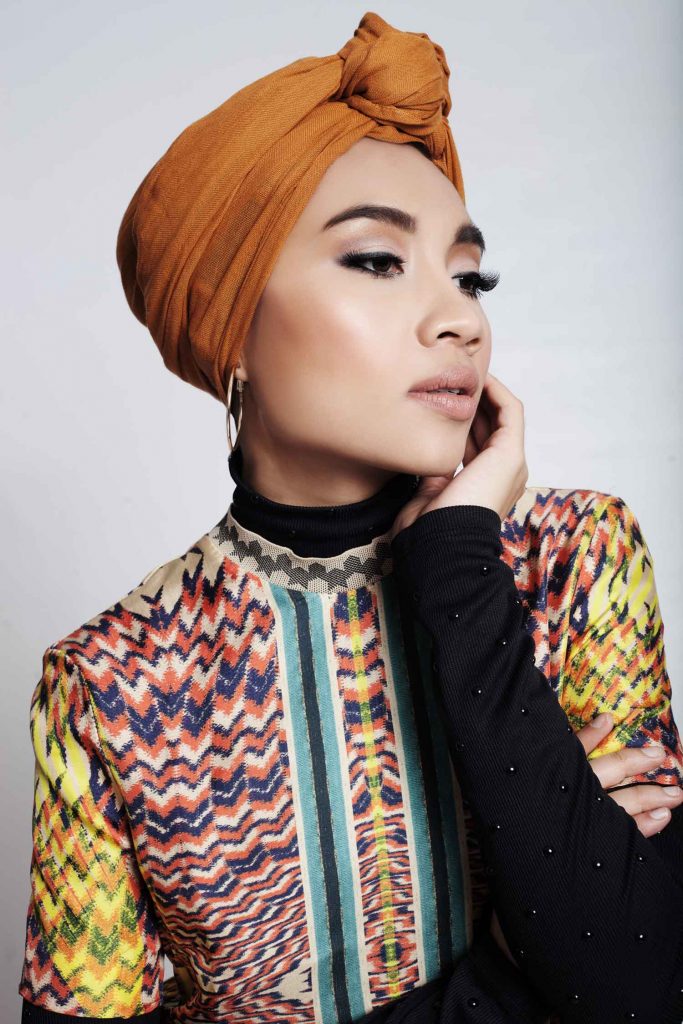 Photography: Aimanness Harun
The indie pop/contemporary R&B artist has had a full year (collaborating with Usher and Jhené Aiko, releasing a brand-new album that broke into Billboard's Top 10 R&B Album Chart, and performing in one festival after another with artists the likes of Florence + The Machine and Jack White), and she's not showing any signs of stopping.
This November, Yuna takes on two massive stages respectively, in two different ends of the world. There is Camp Flog Gnaw in Los Angeles, a city Yuna has spent growing as an individual and an artist, where she is slated to perform among rappers such as Chance The Rapper, Erykah Badu, and A$ap Rocky; and then, much closer to home, there is Singapore's Neon Lights Festival, where she will be taking centre stage with Sigur Rós, Foals, José González, and The Tallest Man On Earth among other much-loved acts.
BAZAAR speaks exclusively to Yuna prior to the announcement of her spot on the Neon Lights Festival line-up. From musical transitions to her newest collaborative clothing line Hatta x Yuna, from defining strength in femininity to standing up to criticisms about her identity, the LA transplant reveals it all, with humility, hope, and all the love for her home country.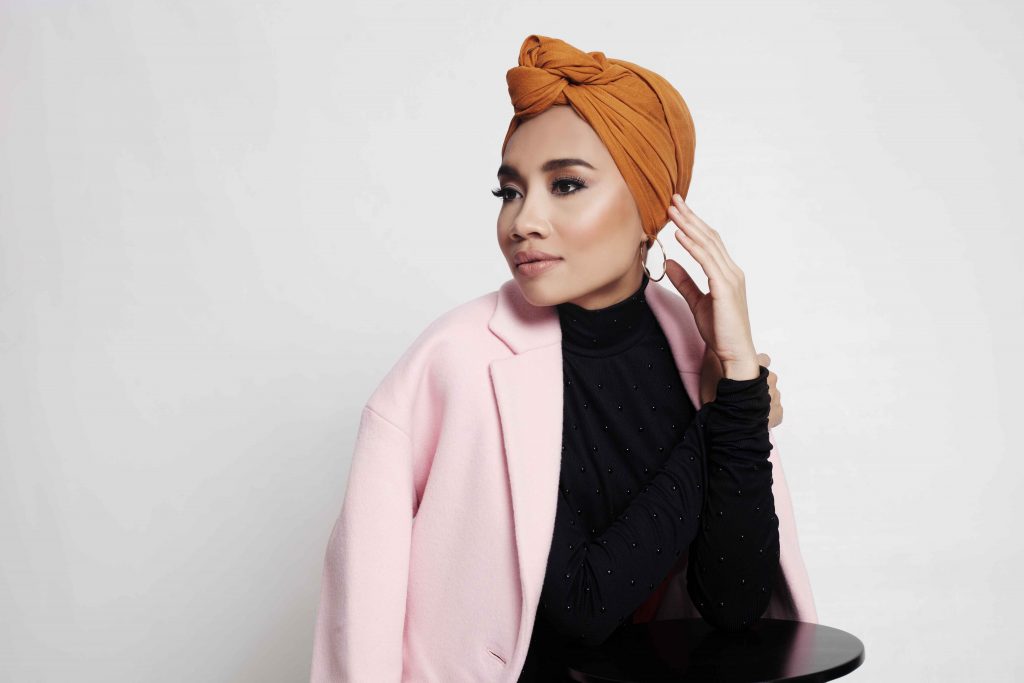 Photography: Aimanness Harun
Today, you are known as an indie pop/contemporary R&B artist. Could you walk us through the different stages in your music, from when you first started out to your latest album, Chapters?
I've always focused on making pop music; that was my forte. But as I grew older—and I've been doing this for almost 10 years now—I felt like I needed to embrace whatever I like. Musically, I've always been into R&B and hip hop, and I used to think, "Oh, I'll never be able to do this." But now, I'm like, "Wait a minute, I want to do this, so what's stopping me?" With Chapters, I just went all out, putting 100 percent effort into making an R&B album. With my previous albums, I had a couple of songs in there that resembled R&B, and a little bit of soul and hip hop, but for this album, I just wanted to do this and see what happens, and I'm happy it turned out really great.
You've come so far in the last five years, and you've now worked with these talented producers and artists like Usher and Jhené Aiko. Were these people that you looked up to and dreamed of collaborating with some day?
With Usher, I've been his fan for the longest time. I was probably 12 or 13, just listening to his album in the '90s when he had his first singles out. Obviously, Jhené came into the music scene a few years ago, and I thought she was really talented. In LA, she's been doing this for a really long time, and I was always a huge fan. To have her on this album is a perfect circle now; everything is coming together so nicely.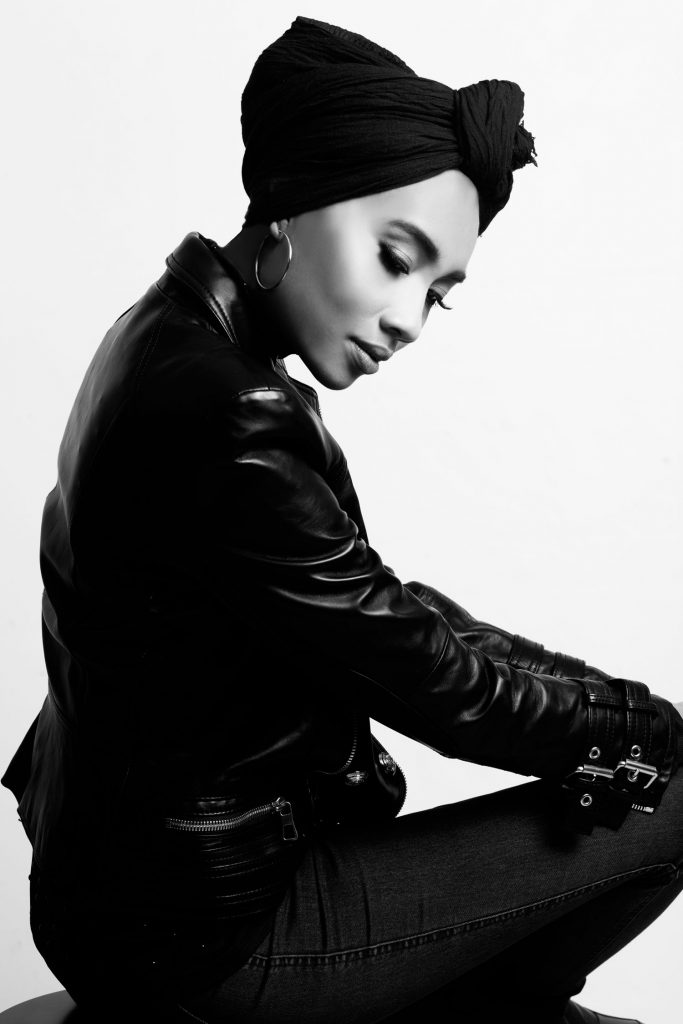 Photography: Aimanness Harun
Chapters was largely inspired by your personal relationships. But apart from that, what drives your songwriting?
For Chapters, it's a lot of what I want to say, because I do have a lot to say (chuckles). I talk a lot about my personal experiences, but I like to put myself in situations where maybe my friends are going through something, and I imagine myself in their position. Sometimes, I get their opinions on it—borrowing their stories and enhancing it into a musical piece. That's what making music is all about—a dramatisation but not too much—because people go through the same things in life.
You've been and are on a lot of festival line-ups this season, and now, with Neon Lights Festival added to the bill, do you still get anxious sharing a stage with your favourite artists?
No, not at all; I get excited. What's so special about festivals is that there's no pressure, you don't have anything to prove; you just go there and do your thing. There's no pressure because people are actually there for the music, regardless of the genre. I get to have fun as well. For example, Camp Flog Naw, some of my friends are performing [The Internet, Kilo Kish]; it's like a nice get-together. For Neon Lights, I love Foals—I met them once, spoke to them, and they're really sweet; I'm obviously a huge fan—and Sigur Rós. I just feel really blessed.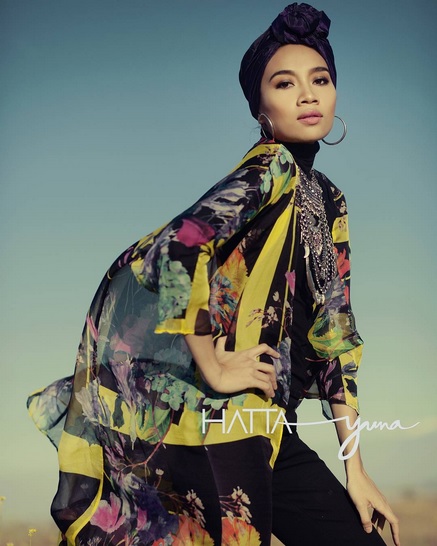 Photography: Aimanness Harun
You've just launched the Nuova Flora collection with your good friend Hatta Dolmat on the also-new clothing line, Hatta x Yuna. Tell us all about it.
I've worked with Hatta for a long time; he's like my personal fashion designer. I'm always sharing ideas like, "Hatta, I want my clothes to be like this for my show," and he'll always do it, so much so that I have to remember not to take advantage of Hatta, especially with him being a friend. I thought, we need to collaborate. I can't just have him make clothes for me all the time. I need to give back and have fun, be a part of this, because I love his talent. So, we created Hatta x Yuna. For the floral prints, I was really inspired by my favourite labels like Kenzo, Chloë Sevigny, and Marni. I always see Malaysian girls in light florals and soft pastels, but none of them are brave enough to wear prints, because it's tricky—sometimes it's too loud. I wanted to make prints approachable—it can be stylish, you don't have to be shy. I just want girls to wear our clothes and feel confident because both me and Hatta know what looks good on girls. We got to work with Fashion Valet and co-founder Vivy Yusof—she's super supportive of our clothing line.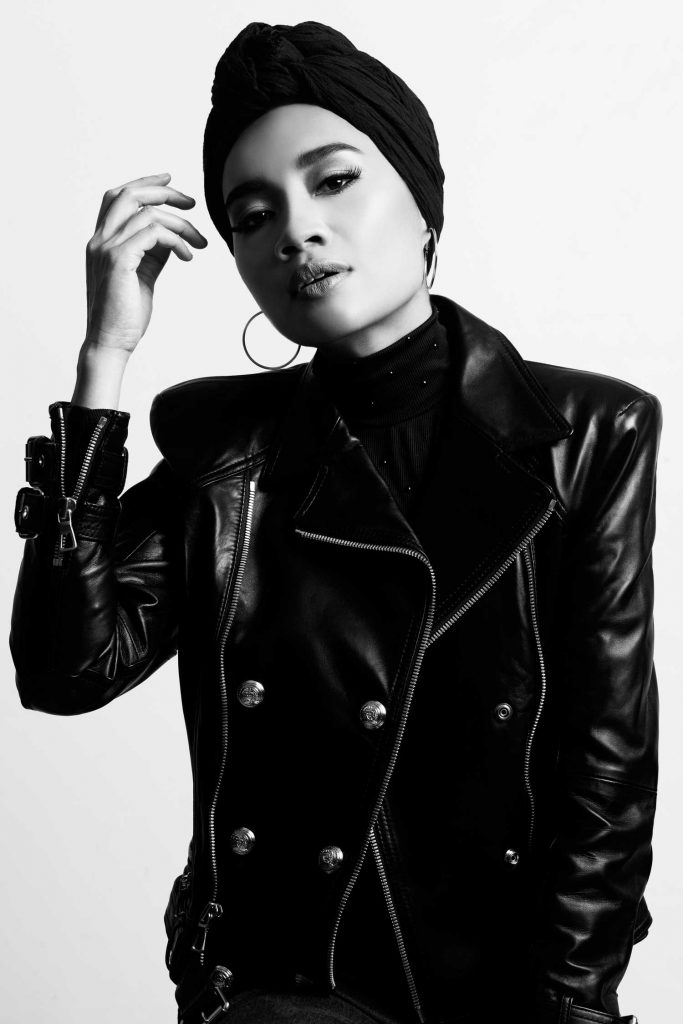 Photography: Aimanness Harun
Even with this great physical distance between you and Malaysia, you're still very much in touch with what's happening back home. With women/actresses being criticised for living life in their own terms on social media, what are your thoughts on these issues?
We live in an era where it's so ironic because people who say that they are God-fearing people may consider themselves as pious, but when they do these things in social media, they're just enslaved to a different thing—to the Internet, not God, not religion.
For the younger girls, I don't know whether they're reading this, but all I can say is, shut out all of these negative comments. My worry is when you give in to pressure. For the actress who embraced the hijab, then took it off, there's probably some pressure that came from it when she first started wearing it. Because she's in the public eye, it's like, "Whoa, once you put the tudung on, everyone's gonna love you." But really, you have to ask yourself, who loves you for who you really are? How long can you go along with this?
And I go through this, too, but that doesn't mean I'm going to take off my hijab, even though I have people saying, "Oh, you're not even wearing the hijab, just take it off. This is what's happening right now in our country. Our responsibility comes with discourse as well. Unfortunately, discourse is such a sensitive issue in our country. When they go to these gossip sites, they're exposed to these very judgmental statements, statements that they think, "Oh, this is how it should be, and I'm going to start going to random people and say all these nasty comments about them because they're not Muslim enough."
That's not what being Muslim is all about. I'm at the other end of the spectrum where I'm always trying to fight back.
You're making music, you're designing clothes, and you are regarded as a fashion icon to many. In the face of societal pressure and criticisms, how do you stay strong and true to yourself?
It's how you carry yourself. My motto in life has always been to undersell and overperform, because at the end of the day, your work is what people see, and that's all that matters. I try to tell them [younger girls] not to be afraid, be comfortable in your own skin, recognise your strengths, and know that we're women, we have this magic, and we have to protect it. I always remind girls not to give away their magic so easily, because in the music industry, you can't really run away from criticisms, no matter how perfect you are. Once you put yourself in the limelight, you get all kinds of attention. You really have to know how to love yourself.
—
Yuna is slated to perform on November 27, the second day of the two-day Neon Lights Festival, at Fort Canning Park, Singapore.

Tickets are SGD230 (+ booking fees) for a weekend pass, SGD120 (+booking fees) for a single day pass on November 26, SGD135 (+ booking fees) for a single day pass on November 27, and SGD1,150 (+ booking fees) for a 6-pax group deal weekend pass.