We have about a week left before Ramadan comes to an end, before Muslims welcome the arrival of Eid and the festive month of Syawal. Be them family and friends or even colleagues and clients, why not bring some joy and celebration to those close to you?, with specially curated gifts that explore and express a uniquely Malaysian kind of Eid.
Jom Berbuka! Unbox Raya 2021 from Huff & Puff, RM389
The Jom Berbuka! box from Huff & Puff is a literal mini pantry of goodies to see you through iftar with your loved ones. Designed to evoke kampung nostalgia, the mini cabinet opens up to reveal shelves carrying jars of mixed nuts with honey sweets, assorted nougat and malban, as well as Safawi dates stuffed with almond and walnut, all from Baaji's. The upper drawer stores three jars of fig-based products, namely Sambal Hijau Fig, then Raspberry, Fig & Walnut Jam, and lastly Chilli Garlic, all by Mutiara Figs.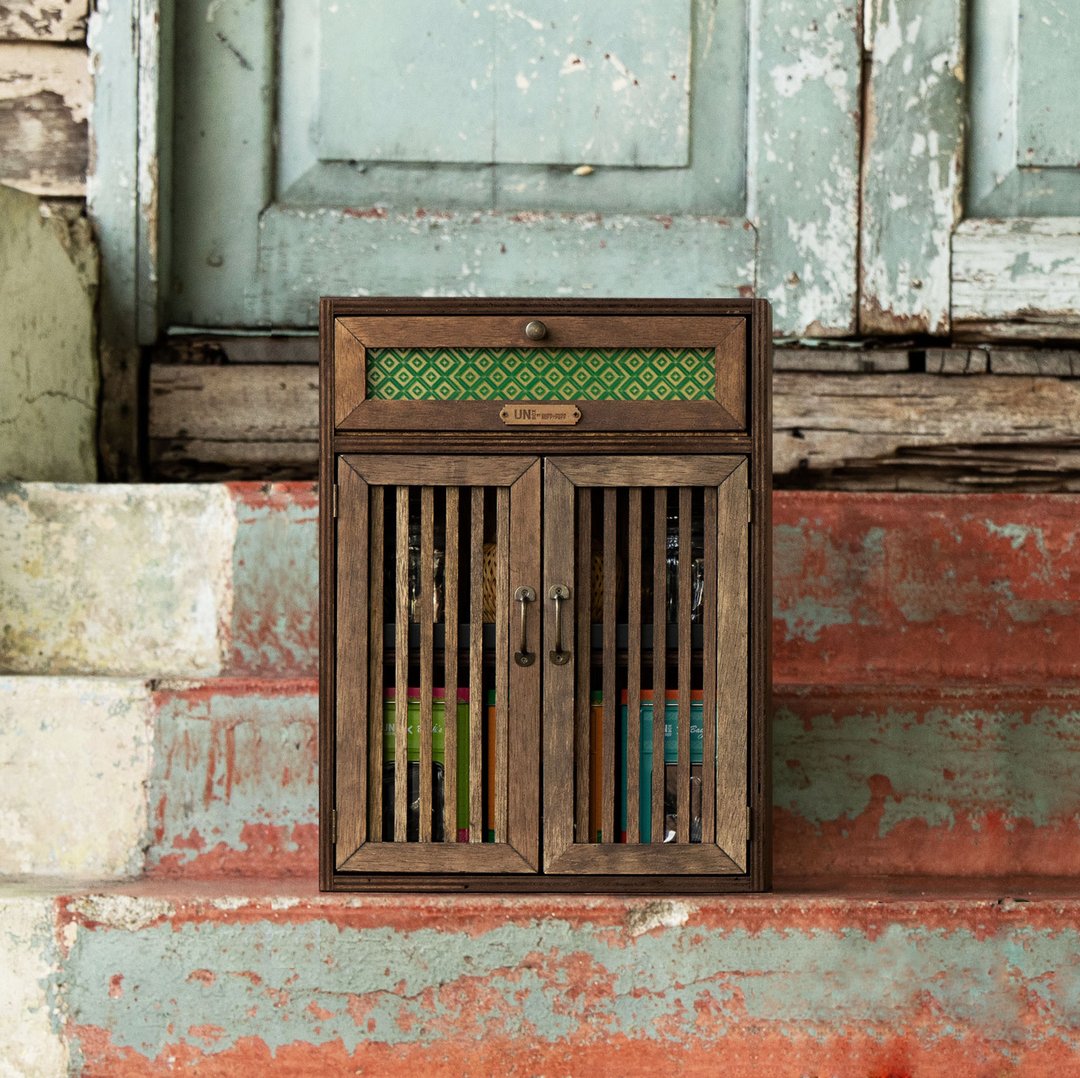 Jom Berbuka! is part of the Jom Series Unbox Raya 2021, that also includes Jom Balik Kampung! (3-tier tiffin with treats from La Cucur, RM139) and Jom Masak-Masak! (wooden box with ingredients and recipes from Chef Sherson Lian, RM279). Visit the Unbox by Huff and Puff site here.