The highly anticipated Le French Film Festival 2022 (LFFF22) has returned after a two-year break.
FFF22 is making a comeback after music, filmmaking, and festivals have been severely affected due to the COVID-19 pandemic. From June to July 2022, the Alliances Françaises in Malaysia will be at the forefront of the cultural scene. It will host all award-winning French films, delectable gastronomy, magnificent culture, and more.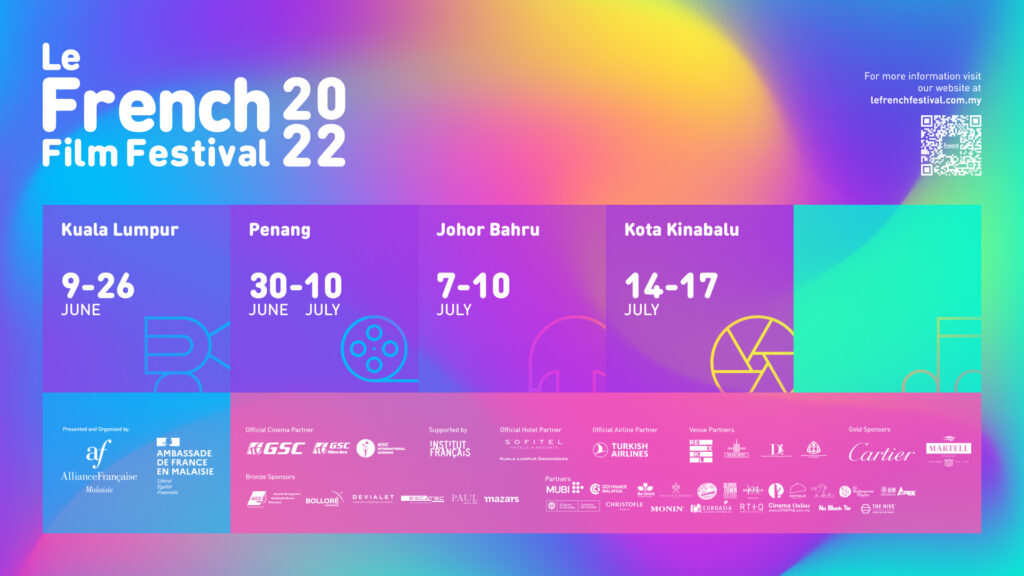 Spotting its territory in Kuala Lumpur, Penang, Johor Bahru, and Kota Kinabalu. Families, French aficionados, movie buffs, and foodies, among others, can anticipate the festival's programs to create an indelible impression from start to finish.
(From left to right) Emmanuelle Marchand, Counsellor for Co-operation and Cultural affairs at the Embassy of France in Malaysia; Asma Manssouri, Cultural Coordinator at AFKL; Priscille Lasémillante, Director at Alliance Française of Penang and Violaine Dupic, Director at AFKL at the press conference of Le French Film Festival 2022.Tickets are available from Thursday 2nd June via the GSC app, website www.gsc.com.my, or e-kiosks at participating GSC cinemas.
For more information, go to www.lefrenchfestival.com.my or the Facebook page facebook.com/lefrenchfestivalmy.
Here are some French films that will be screened:
16 Sunrises

Taking off to space, Thomas Pesquet lifted flight from the Baikonur base, to realise his dream. A dialogue is woven between the astronaut and the visionary work of Saint-Exupéry that he took with him to the space station, 450 kilometers from Earth, during these six months when the planet seemed to be tilting into the unknown.
[/tps_title]