You're definitely going to be booked all month
This month's TBR list is a veritable feast – bringing us a crop of impressive, headline-driving books. If your list is a mile high, then it's going to get a little bit taller now. Whether you're into romance or gripping thrillers, there's something for everyone.
It's time to prepare your pre-orders and happy reading!
Here are the the best new books to read in May 2023:
Clytemnestra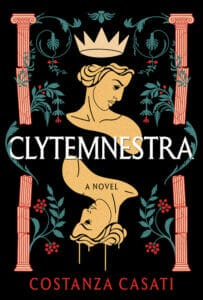 Costanza Casati
Fans of Greek mythology and Madeline Miller's Circe will devour this in one sitting. Set in the world of Ancient Greece, this historical fantasy tells the tale of a notorious villainess, Clytemnestra. Fiercely dealing out death to those who have wronged her, this book deals with power, hatred, prophecies, and love. 
Release Date: 2 May 2023
Read Now
The Half Moon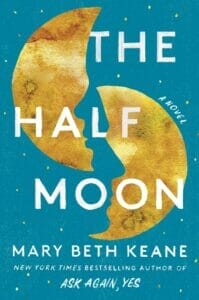 Mary Beth Keane
This contemporary fiction explores the complexities of marriage, family, longing, and desire. The book follows Malcolm Gephardt, the charming bartender at the Half Moon who does what it takes to make a life with his wife, Jess and learn the true meaning of family. 
Release Date: 2 May 2023
Read Now
Meet Me At The Lake
Carley Fortune
From the bestselling author of Every Summer After, Carley Fortune returns this year with a second chance romance. Made for the hopeless romantics, this book sees two strangers who spent 24-hours of adventure together and created life-changing effects to their life. Even though their connection was undeniably strong, the timing was wrong, so they ended up going separate ways. Years later, Will and Fern meet again, and they learn just how right and wrong they are for each other. 
Release Date: 2 May 2023
Read Now
Read More: 18 Best Romance Books of 2022
Practice Makes Perfect
Sarah Adams
Known for her Tik Tok sensation, The Cheat Sheet, Sarah Adams comes back again with another swoon-worthy romance. This friends-to-lovers book sees Annie, an owner of the local flower shop agreeing to a fake date with a tattooed bad boy, so she could learn how to be the next leading lady in her small town. However, it doesn't take long for the lines of their friendship to blur and for them to second-guess their agreement. 
Release Date: 2 May 2023
Read Now
Our Scorching Summer
Denise Stone and Kels Stone
Since summer is just around the corner, what better way to kick off the heat than with a steamy, summertime romance? Full of angst, wit, and passion, this contemporary romance focuses on two friends who end up going on a spontaneous vacation and kick-starting a friends-with-benefits agreement. However, it's hard for Nico Navarro to keep his hands off his beautiful friend and even harder not to fall in love with her despite all her protest about not wanting to be romantically involved. 
Release Date: 3 May 2023
Read Now
Runaway Love
Melanie Harlow 
Are you in need of a fluffy story? Then, look no further. Runaway Love is a contemporary romance book about a single dad who hires the stranded runaway bride as his nanny for the summer. Except, Veronica Sutton ends up charming him, his kids, his family, and half the population of Cherry Tree Harbor. 
Release Date: 4 May 2023
Read Now
The Collected Regrets Of Clover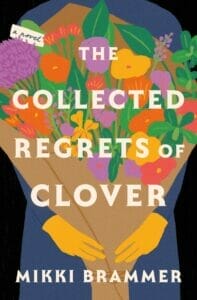 Mikki Brammer
Readers who fell in love with The Midnight Library will enjoy this beautiful story. This fiction novel follows Clover who finds herself struggling to navigate the uncharted waters of romance, friendship, life, and death. Cleverly written, the book explores the taboo subject of death and the reasons why we should always celebrate life. 
Release Date: 9 May 2023
Read Now
Read More: 10 Books to Read in Your Lifetime
Atalanta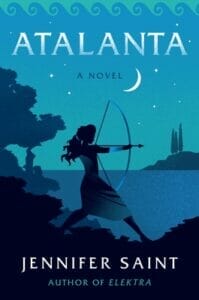 Jennifer Saint 
Lovers of Greek mythology can also find comfort in this new read. From the bestselling author of Elektra and Ariadne, this retelling of the myth of Atalanta is full of joy, passion, and adventure. Atalanta is the story of a fierce huntress who was raised by bears and suddenly placed in the pantheon of the greatest heroes in Greek mythology. 
Release Date: 9 May 2023
Read Now
True Love Experiment 
Christina Lauren 
Notable for her romance novels, The Soulmate Equation and Love & Other Words, Christina Lauren is back with another great hit. The True Love Experiment tells the story of a romance novelist and a documentary filmmaker who join forces to create the most perfect Hollywood love story. However, they can't seem to keep their chemistry just on the script. 
Release Date: 16 May 2023
Read Now
The Senator's Wife
Liv Constantine 
Perfect for the mystery and thriller buffs, The Senator's Wife is a suspenseful and riveting book full of twists and turns. This psychological thriller follows a D.C. philanthropist who suspects her employee is secretly plotting to steal her husband and reputation. 
Release Date: 23 May 2023
Read Now
The Late Americans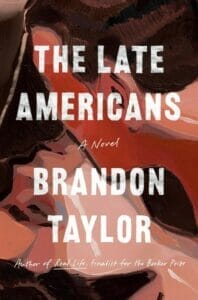 Brandon Taylor 
In this contemporary fiction, young men and women end up at a crossroads with each other. In the shared and private spaces of Iowa City, a circle of lovers and friends end up confronting and provoking one another in a volatile year of self-discovery. This novel about friendship and intimacy is one of Brandon Taylor's most provoking fiction to date. 
Release Date: 23 May 2023
Read Now
Yellowface 
R.F. Kuang
Packed with satire and timeliness, Yellowface tells the story of June who steals someone's unpublished manuscript after their death and publishes it under an ambiguous name. However, as evidence threatens her success, she discovers exactly how far she'll go to keep what she thinks she deserves. This dark, funny contemporary thriller takes on questions of diversity, racism, and cultural appropriation.
Release Date: 25 May 2023
Shop Now
Once More With Feeling
Elissa Sussman 
From the bestselling author of Funny You Should Ask, Elissa Sussman comes back with another romance tale. Once More Feeling is a story about a former pop star who finds herself back in the spotlight along with an old fling. This friends to lovers is a lighthearted fun read for the warmer weather ahead.
Release Date: 30 May 2023
Read Now
Read More: 7 Cookbooks For Different Food Connoisseurs