Tee-off with biodegradable balls for a far more superior, eco-friendly golfing.
Known for its great outdoors, Shangri-La Rasa Ria in Sabah is home to beautiful rainforests, fascinating culture, and a charming ocean view. Dubbed the best place to escape the hustle and bustle of the city, it's also an unparalleled spot for golfing. With magnificent views of Mount Kinabalu, the luxurious hotel is home to the spectacular 18-hole championship golf course, the Dalit Bay Golf & Country Club.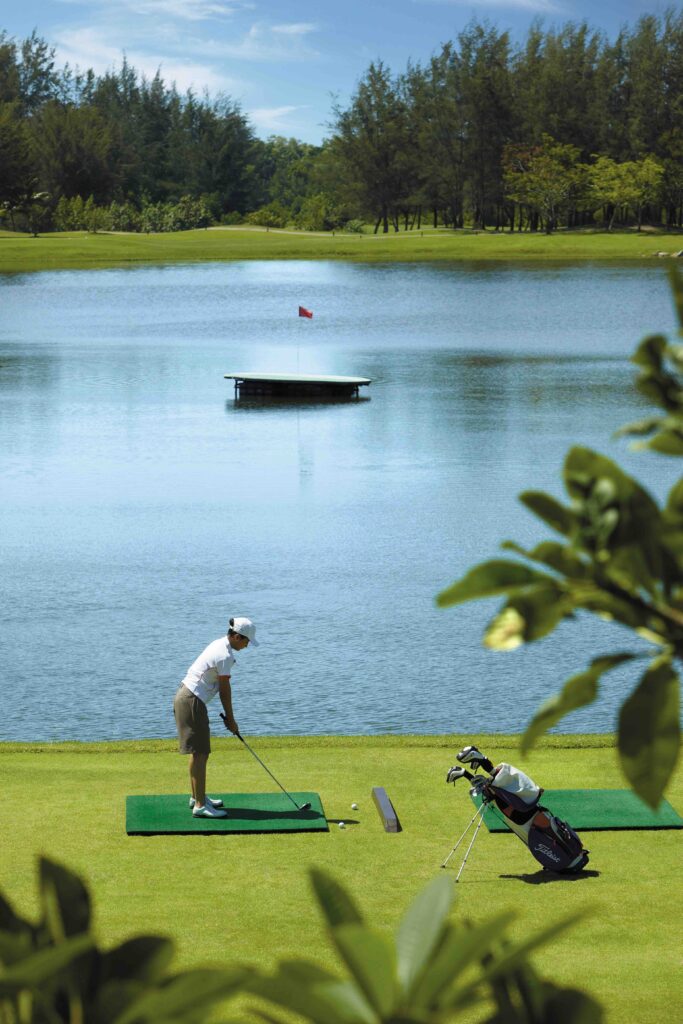 Famous to golfers, the hotel decided to up its ante by pushing for a better golfing experience and sublime tee-off. They recently introduced Ocean Golf Unique Experience. This new sustainable experience was inspired by the theme "Tourism Futures Reimagined" from the 6th World Tourism Conference (WTC). Perfect for locals and tourists, this is an activity to look forward to in 2023.
"We are thrilled to initiate this new exciting experience as one of our guests' activities for 2023, with the hope of creating a memorable experience for our guests whilst striving to do good for our environment," said Fiona Hagan, General Manager of Shangri-La Rasa Ria, Kota Kinabalu. 
T
he Ocean Golf Unique Experience
The new launch marries golfing and sustainability together in hopes that it will create a better planet for our future generation. Golfers have the chance to be eco-friendly by swinging biodegradable fish food golf balls. These balls were created to sink into the ocean without harming the marine life down under.
The first-of-its-kind in Malaysia, Shangri-La Rasa Ria is truly pioneering sustainability in Sabah. This experience will bring a sense of uniqueness to the tourism and hospitality industry. The new Eco-Bio-Ball they'll be supplying are 100 per cent safe with non-contaminating materials and certified as biodegradable and non-toxic.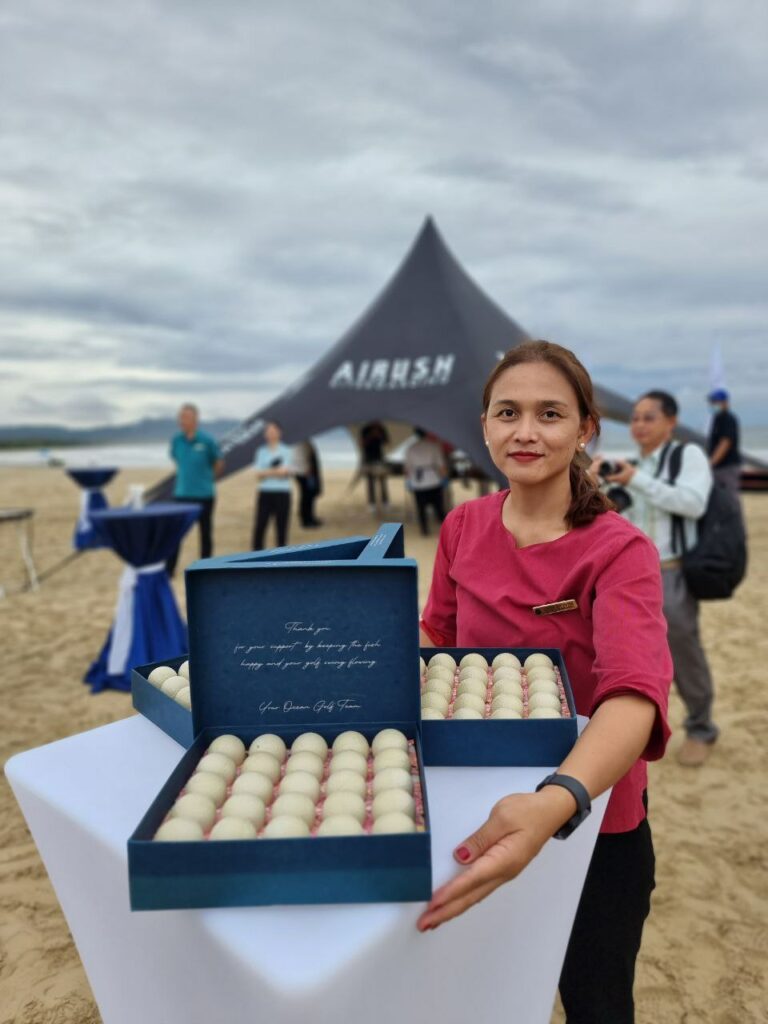 Once the ball lands in the ocean, it will dissolve in a few hours to release fish food that was kept inside the ball. Within 48 hours of being in the seawater, the marine animals can start feasting on the food. This will eventually protect their lifespan to be stronger and longer. After 28 days, the ball will then be biodegraded – keeping the ocean safe and clean. 
Ocean golf will be the perfect leisure activity to practise your golf swing while also delighting the beautiful sunsets that occasionally transpire at the hotel.
Discover more at Shangri-La.com and visit Shangri-La Circle to learn more or to enrol.