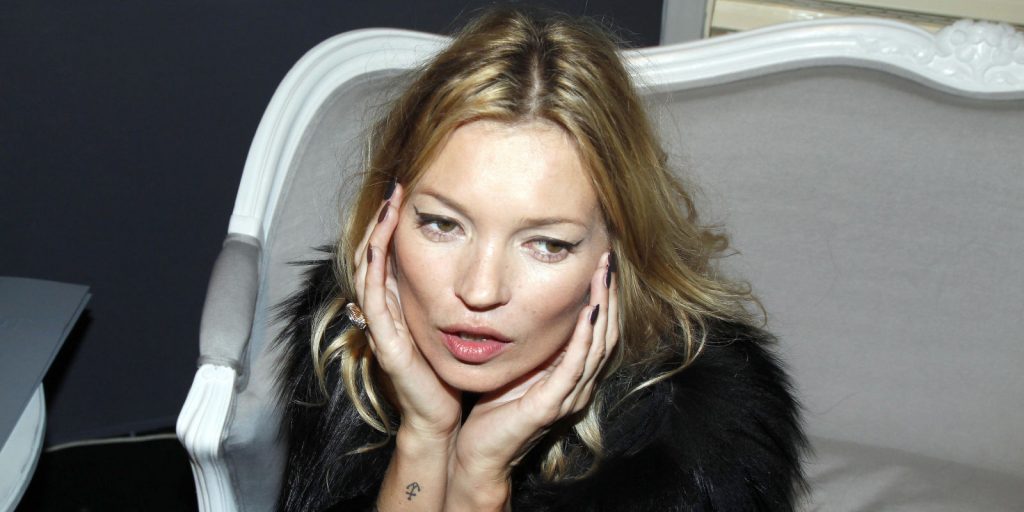 Kate Moss
Image: Getty
Kate Moss, style icon and supermodel extraordinaire, has been going against the grain since the beginning of her career. So it isn't entirely unexpected that she would eschew the digital addiction that plagues the rest of us. To find out that she, in fact, has an Instagram account that she's been keeping secret? That's just unfair.
Kate Moss revealed in a recent interview with HELLO! Fashion Monthly that she keeps an account for "spying" purposes. "I don't care about people who post what they're eating or the weather," she says. Instead, she's more focused on keeping up with what's trending. "I have to, otherwise I wouldn't know what anyone was talking about."
Nevertheless, don't expect to see her 'gram going public anytime soon. "I don't have a relationship with [social media] at all," Moss insists. "I don't know how to take a good selfie. I'm not good at them."
*Jaws drop around the world*
Kate the Great, not good at selfies? Impossible.
Moss may not have an open access account but she's no stranger to Instagram, and definitely no rookie in front of a lens. The fashion legend makes regular appearances in the feeds of models, photographers and designers alike, playing muse to her chic friends and giving us squad #goals with every new picture that surfaces. And she's never once looked anything but perfect. Just a few examples to prove our point…
Sprawled across a bed looking better in black stockings than anyone should:
Even in a video, there's not a single unflattering frame: 
And here she is pioneering the fish gape:
Sun-drenched beach selfie; serious shade:
Just hanging out with Naomi Campbell and Mario Testino, NBD:
A double dose of Brit beauty:
That time she covered Playboy the same year she turned 40 and proved her eternal glory:
#KateAndNaomiForever:
The "how you wish you looked" kind of candid:
And let's not forget, her announcement for all the basic bitches:
If subpar selfie skills are her excuse for not letting us stalk her surely fabulous life on social media, we're not quite buying it.
Glimmer of hope: Moss did bring up Snapchat during the interview, saying, "My daughter [Lila] is obsessed with Snapchat and now there are all these new filters with the tongue and everything. Have you seen it?"
Kate Moss in a series of 6-second clips? Works for us! (Fingers crossed.)
Via: HarpersBAZAAR.com