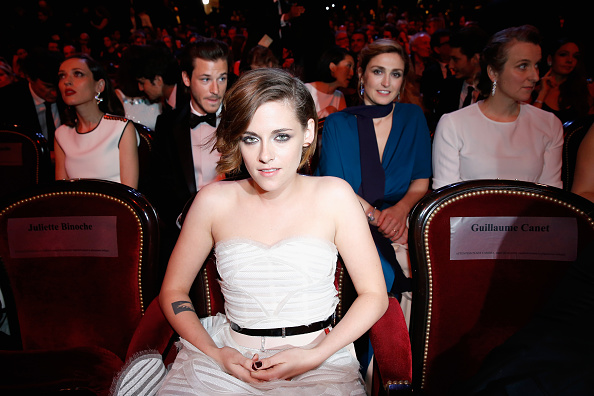 Kristen Stewart at the Cesar Film Awards 2015
UPDATE: Chanel has unveiled an extended trailer clip of Kristen Stewart as Coco Chanel in the upcoming short film, Once and Forever. The 25-year-old actress morphs into the iconic fashion designer in the film directed by Karl Lagerfeld. Watch the all-new teaser video below:
For those anxiously awaiting the debut of Kristen Stewart as Coco Chanel, the brand has released two teasers of  Karl Lagefeld's short Chanel Once and Forever Paris. ​The film, which is set to stream live on December 1st, is a fictional biopic of the legendary founder and face of Chanel. Get a sneak peek of Stewart on set with Karl Lagerfeld.
AUG 25: Kristen Stewart is set to play Coco Chanel. The actress, who has appeared in several Chanel campaigns, will appear in an upcoming short film for the fashion house to be screened on December 1st during the Métiers d'Arts show.
Directed by Karl Lagerfeld, the film is about a fictional biopic of the iconic designer. It sees Stewart playing an actress cast as the young Gabrielle Chanel, with Geraldine Chaplin playing her in later life.
"She played it really, really mean," Lagerfeld said of Stewart. "You only see her in tests and she's complaining about everything. She's mean with the director; mean with the producer."
Image: Getty Images
Via: HarpersBazaar.com