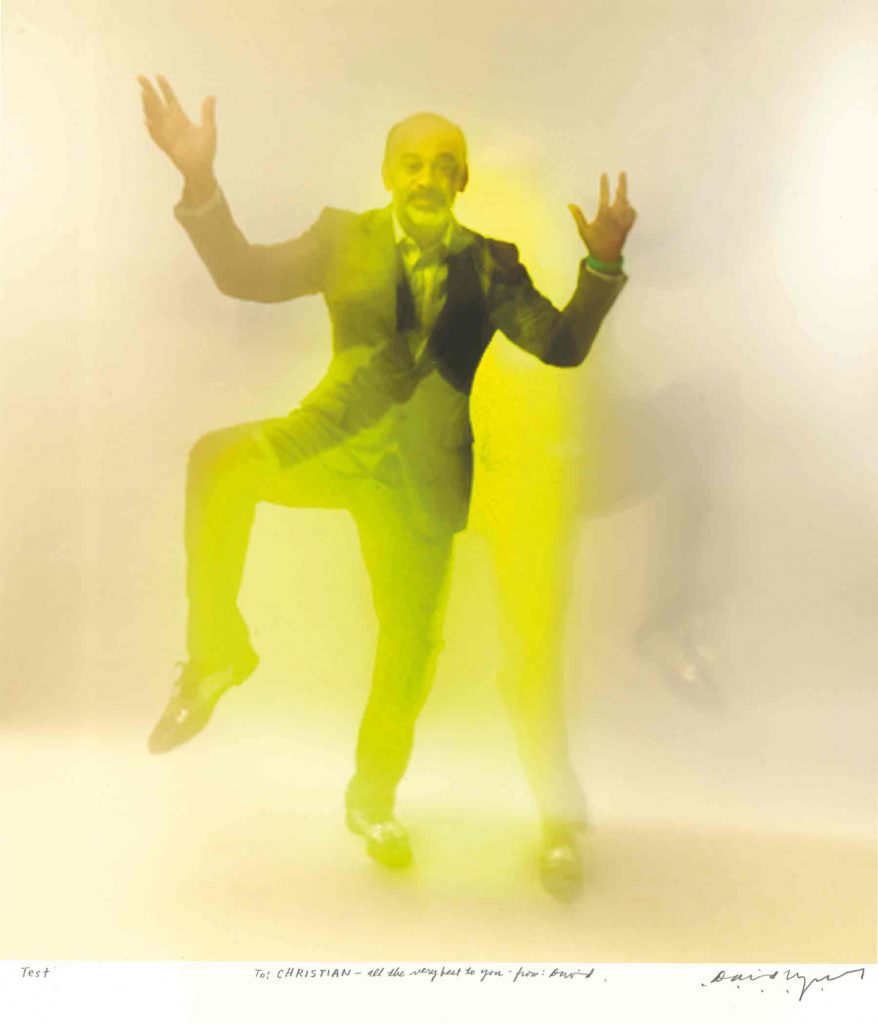 Christian Louboutin, photographed by David Lynch
…DISCOVER SOMETHING BEAUTIFUL? I am completely obsessed with seeing women in my Rouge Louboutin Nail Colour. It is where the story of the 'Red Sole' began, now told by beauty. www.asia.christianlouboutin.com
…EXPRESS YOURSELF? I simply love it when people surprise me with their wonderful sense of colour and style.
…SLIP INTO A PAIR OF HIGH HEELS? A woman sees the world differently in heels. I want her to feel empowered, to be sexy, or witty, or cute, or shy. You have to give people fantasy.
…LISTEN TO YOUR INNER VOICE? Leave doors open. Be able to change. Be able to switch your path. Ignore preconceived ideas of what you should do, or should be.
…ESCAPE TO A GALLERY? I am excited to see the Killer Heel exhibition at the Brooklyn Museum. They have featured some of my favourite shoes and I cannot wait to discover it. Until February 15. www.brooklynmuseum.org
…SLOW DOWN? Walking fast is neither sexy nor engaging. Learn to enjoy the process of every day, because your career and achievements are part of a journey, not a precise target.
…FIND YOUR PASSION? Every passion is different, but what you unveil and share with others must be passionate.
…EMBRACE YOUR FRIENDS? 23 years ago, I started a company with my good friends, Henri and Bruno, and we are closer than ever today.
…DO SOMETHING NEW? Boredom is a concept I do not understand.
Interview: Sharmita Summugam