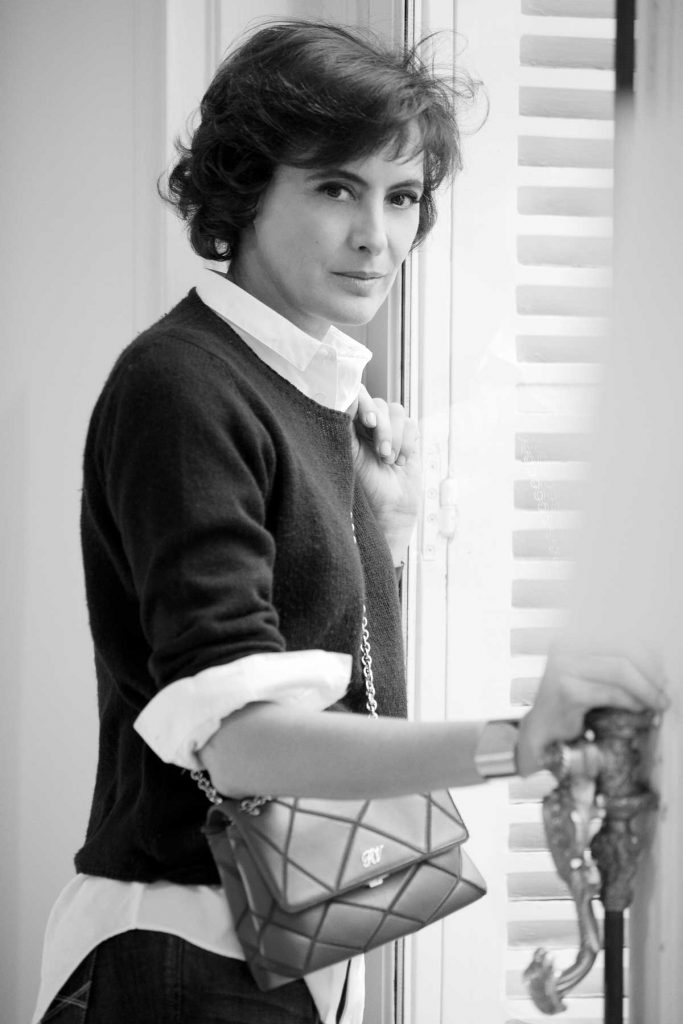 … TRY NAVY AND WHITE?
Buy everything you used to buy in black, in navy blue. If it's only one thing you buy, make sure it's a navy blue sweater and wear it the whole day! The colour looks absolutely great on all skintones. Wear white jeans instead of blue. They are much more sophisticated and are a welcome change from the standard blue fare.
… CHANGE YOUR LIFESTYLE HABITS?
I've discovered that drinking a glass of fresh carrot juice every morning gives you great skin. Learn to relax. Set aside some time every day to meditate. I don't usually succeed, although I know I should! Life changes and you see things differently after.
… INVEST IN YOUR FRIENDSHIPS?
Call your friends, organise lunches and dinners to see them more often. Don't just keep on saying "We have to see each other soon!" Make it happen. Write letters with a real ink fountain pen. They make for such beautiful notes.
… KEEP YOUR PEARLY WHITES WHITE?
You only have one set of teeth – it's so important to take care of them. Go to the dentist and have a real good clean.
… BELIEVE IN CLOTHING KARMA?
Spring clean your wardrobe. Throw or give away plenty of your clothes and you will be happier (and far more chic).
… SAY SOMETHING NICE?
Pay compliments to your lover; you will quickly see how this is great advice.
… KEEP IT SIMPLE?
Dress in Uniqlo, give your old clothes a new lease of life by dyeing them indigo. Put on a little make-up from L'Oréal and spritz on some Roger Vivier Amber perfume before heading out the door.
… WEAR ROGER VIVIER FLATS?
My all-time favourites are the Chips flats. I had them in all colours. Once, a friend of mine came over with her four-year-old son. When he saw my shoes he went, "Mummy! Mummy! Come upstairs and have a look at this shoe shop!" That was when I thought maybe I should quit wearing them all the time – but there's a slipper that I truly love.
… DO AWAY WITH PACKING LIGHT?
I travel all the time and I always bring a huge bag with me. I take plenty of things with me – it doesn't matter if you use them or not. But I always leave some space for shopping.
… LIVE FOR THE NOW?
I have been in fashion for so long, I'm part of its history. You can find me in dictionaries. Fashion is spontaneous and while there has been an evolution since, I don't have nostalgia or anything. And I have a bit of Alzheimer's; I forget everything.