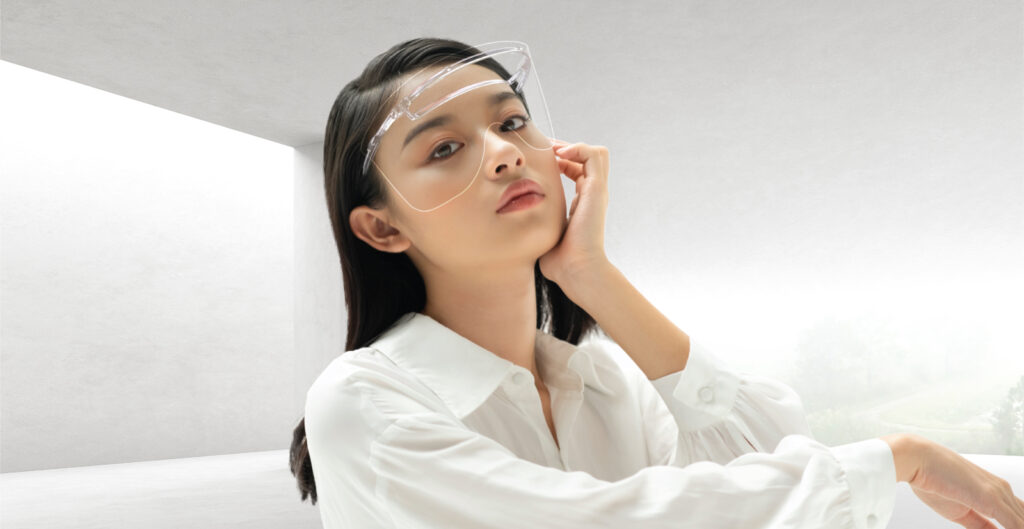 Making matters of health and safety during the COVID-19 pandemic its utmost priority, SHARP has introduced a series of transparent protective facewear that comes with superior Moth-Eye technology, along with anti-fog, anti-scratch, extreme durability and low reflection properties that have the special ability to deactivate *99.675% Coronavirus within 10 minutes.
When the coronavirus outbreak hit the world in early 2020, we had no choice but to adapt to the situation at hand. One of the big changes that we had to go through was to stay at home as much as we could to curb the spread of the virus, as well as start wearing face masks at all times when we're outdoors. To help support this effort, many international organisations alongside local fashion designers worked together to ensure that it would become the new norm.
To further elevate the safety and convenience of wearing masks, electronics and technology conglomerate, SHARP has conducted research on antibacterial properties of the 'Moth-Eye Technology' with Professor Suzuya from Fukushima Medical University School of Medicine via an industry-academic collaboration. This partnership has resulted in the creation of the SHARP Facewear as its technology is very effective in inactivating the new coronavirus (SARS-CoV-2).
In this joint research, it was found that the coronavirus infection formed on films with the Moth-Eye structure became inactivated. While 10 minutes showed a reduction of 99.675 per cent bacteria,  30 minutes resulted in 99.968 per cent, even after the film surface was cleansed a hundred times using alcohol. This confirms that the face and eye protector from SHARP has high hygienic resistance.
What is the 'Moth-Eye Technology'?
Inspired by nocturnal moths that have eyes comprising tiny hexagonal surfaces with a diameter of 100-200nm, new materials and technology of AntiReflection (AR) surfaces was created. In addition to unparalleled virus protection, the SHARP Facewear is made from a stylish ergonomic titanium alloy frame, enhanced by crystal-clear views and easy wraparound comfort.  Made from polycarbonate substrate, which allows for distinct and transparent vision coupled with low reflection and anti-fog properties, your experience out and about wearing a face mask will feel exceptionally seamless, just like the good old days pre-covid. 
In addition, this face and eye protector can also prevent fogging caused by the condensation of dew or exhalation. SHARP's Facewear can solve any discomfort that you might have experienced when wearing a face mask. 
*Find out more here.