Sunday Bedding is committed to producing ethical and sustainable bed linens.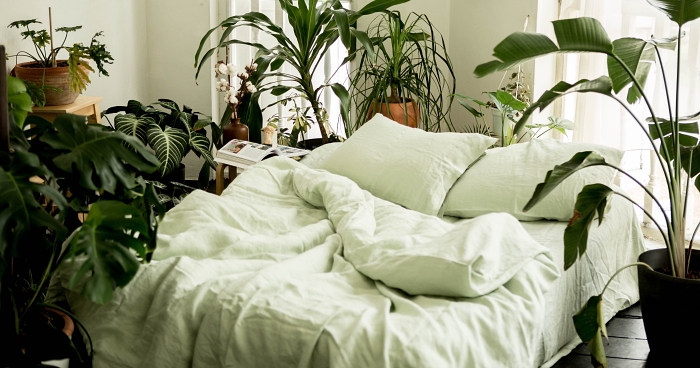 If you have been searching for the Ferrari of bed sheets, let me assure you that Sunday Bedding's bed sheets are one of the best in the world. How do I know? I tried it for myself and now I don't want any other bedsheets. What shall I do with my other sub-standard bedsheets now that I've had the best?
I built my own set of bedding so that I could try both the Sateen Bamboo and French Linen materials. I'm one who takes sleeping and my bed very seriously. I have a very hectic schedule, so when I finally get into bed to sleep, I want to make sure I get a solid 6-8 hours of uninterrupted sleep. A good night's sleep keeps me charged throughout the day, and writing articles for a living requires a lot of brainpower. I only use white colour duvet covers, mix and match colours for the pillows and fitted sheets. Having white sheets just feels fresh, clean and inviting. My room is cool with the air-conditioning set at 16-18 degrees Celsius, I have blackout curtains, soundproof walls and I always spray a linen perfume on my bedsheets and room before I sleep. This I believe is the recipe for a good night's sleep, anybody having trouble sleeping should try it out.
I ordered the Bamboo Sateen duvet cover in Vanilla mist, Bamboo Sateen fitted sheet in desert rose and French linen pillowcases in blush pink. The material was just super soft, silky, smooth and cooling to the skin (perfect for our humid weather). The French Linen pillowcases are soft, but still had the usual raw texture of linen. I wished I had ordered the Bamboo Sateen material as a whole set. For people who sweat in their sleep, the Bamboo Sateen is the perfect material to keep cool while you sleep. The bed bedsheets are wonderful, so soft and plush making me feel so comfortable while curling up in bed. It made mornings very difficult to get out of bed, because honestly speaking I was just too comfortable, I contemplated bringing my laptop to bed and working from my bed instead. I have had the best sleep all week, and really wished I owned only Sunday Bedding bedsheets so that I wouldn't have to sleep on mediocre sheets ever again.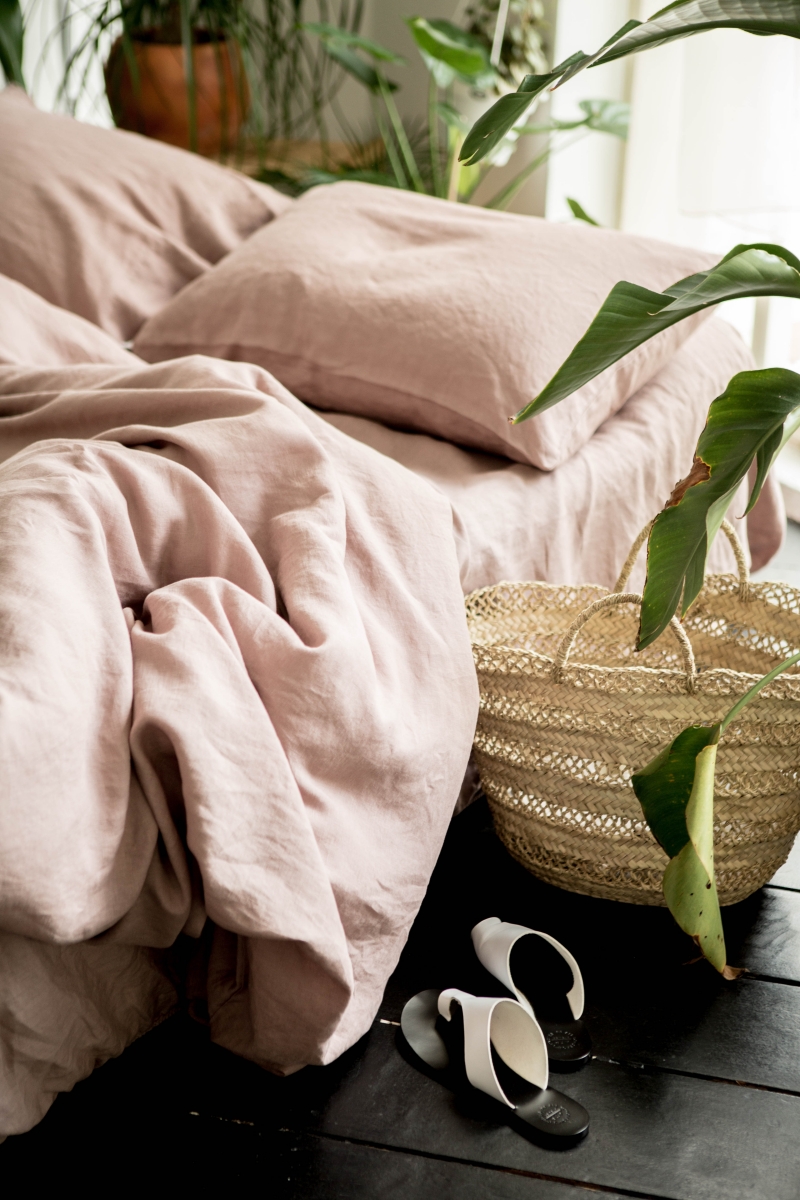 Head over to their website here to find out more, their bedsheets are available for delivery in Malaysia.
Singaporean brand Sunday Bedding was founded by Alex Fan and Clara Teo. Alex comes from a family of textile experts whose 30-year old enterprise produces bedsheets for some of the largest retail and commercial brands in Europe and the US. Clara Teo is a huge advocate of quality sleep, believing that it has a significant impact on both productivity and mental wellbeing. She believes in the importance of pairing products with one's sleeping preferences, whether they sleep with pets or kids or are more into wrinkle-busting sheets.
Bazaar interviews the Founders of Sunday Bedding to find out how to have a good night's sleep.
What's the formula to having a good night's sleep?
Sunday Bedding helps you pair the right bedding to your sleep preferences. In the same way, sommeliers help to pair food and wine, pairing the right bedding to your sleeping preferences can make a difference to your sleep quality and experience. Good-quality bed sheets will give you the comfortable sleep that you deserve. Most of the time people will plan their bedding by starting with a comforter or duvet which is not totally wrong as they are elements that are very important also but the fabric of the bedding linen that will touch your skin is what will give you a comfortable sleep.
Instead of just focusing on thread count, consider other factors that go into making sheets, like material and weave, which can achieve the same effect as a higher thread count, without compromising the fabric's durability.
We believe that investing in a good bed set-up is essential in ensuring quality rest, thus all Sunday Bedding bed sheets have a thread count of 300-400 per square inch, which we found to be the best balance between softness and durability. Additionally, materials like French Linen are not measured by thread count, but grams per square metre.
Sunday Bedding's sheets are made to last, maintaining a lifespan of between 3-10 years, depending on the chosen material – with French Linen being the most durable of all the fabric options we offer.
Tell us more about Sunday Bedding, how did you start?
The motivation to start Sunday Bedding came when Alex and I first started shopping for our new home together, and we realized how easy it was to get lost in the jargon (like 'thread count' and 'weave') without understanding how these things affect how we sleep. From there, the idea of creating a brand to dispel the myths around bedsheets was born. Sunday Bedding is our solution to all that frustration and to bridge the disconnect between individual sleeping habits and the wealth of bedding options available.
Alex's family has also been in the home textile manufacturing industry for over three decades, so his deep merchandising experience and expertise has really helped us find and hone Sunday Bedding's niche. We also have the manufacturing capability to explore different materials to address various sleeping needs.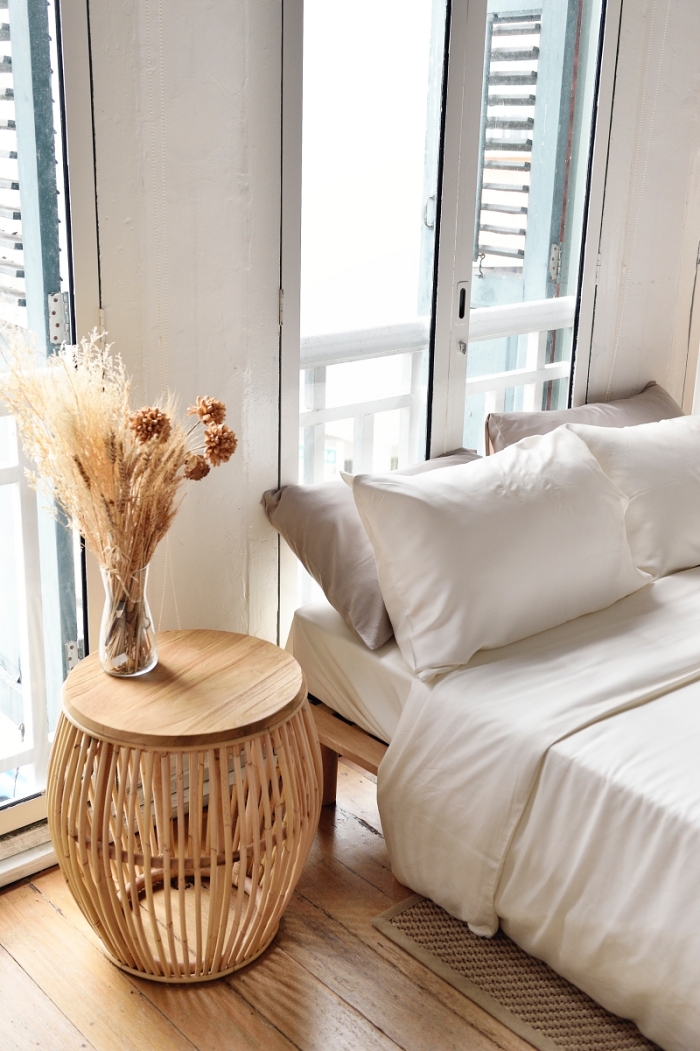 How do you keep your products ethical and sustainable?
Fabric can be categorized broadly into three categories: Synthetic Fibres (e.g. polyester), Natural Fibres (e.g. cotton, linen) and lastly regenerated fibres from plant fibres (e.g. TENCEL, Bamboo).  We use only 100% natural fibres like French Linen and regenerative fibres like Bamboo which tend to come at a slight premium. Synthetic fibres like polyester are petroleum-based and a non-renewable carbon-intensive resource.
Sunday Bedding's Bamboo Sateen bed sheets are derived from Bamboo which grows really quickly and thus generates a net carbon-negative footprint during the growing process. On the other hand, French Linen is an incredibly durable fabric that can last 10 years or more and gets softer with each wash.
As part of our commitment to producing ethically and sustainably. Our sheets are made in Alex's family factories which are MADE IN GREEN BY OEKO TEX certified, the most demanding certification with respect to health and safety, environmental sustainability and corporate social responsibility.
This certification is a guarantee that any article bearing its mark contains no harmful substances and has been manufactured respecting the environment and workers' human rights.  In addition, our bedding factories have committed to a 7-8% annual reduction in water and energy consumption, and all water released from our manufacturing process is completely potable.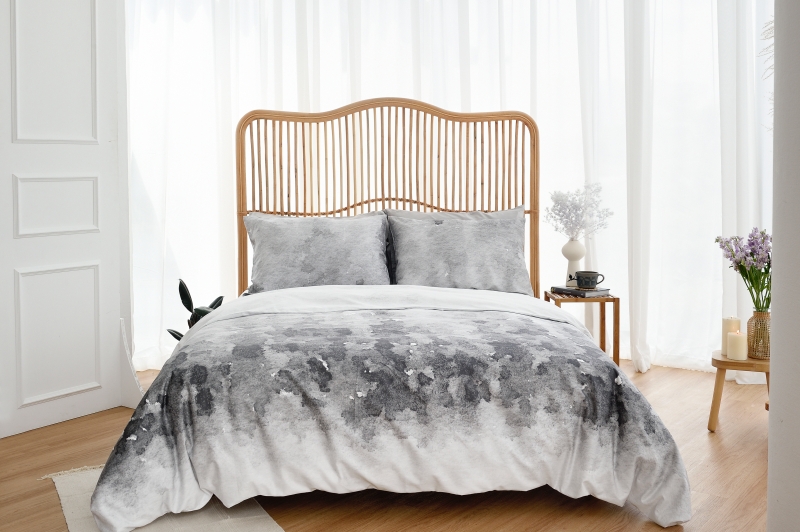 How often should a person change their bedding? Why?
Sheets should be washed and changed every 2 weeks on average as things like sweat and dust can accumulate on them.  That being said, your lifestyle and type of sheets can also determine the frequency. If you sleep with your pets and kids or have sensitive skin, we recommend washing them every week.  How you wash your sheets is also important. We always recommend a gentle liquid detergent and to avoid fabric softeners in order to keep your sheets in tip-top condition for as long as possible. Avoid products that contain chlorine, benzoyl peroxide or alpha hydroxy acids.  While our sheets are dryer-friendly, we recommend using the lowest heat setting available. Line-drying is always encouraged as it reduces your carbon footprint by half and reduces any wrinkles.
Tell us more about the materials you use and the benefits of each material? (bamboo Sateen, French linen, 100% cotton organic, cotton sateen)
We have three different types of bed linens that are:
Bamboo Sateen
French Linen
100% Organic Cotton
Our Bamboo Sateen is suited for those that sleep warm, as it is more absorbent than cotton and easily wicks away sweat. Often compared to silk, bamboo is incredibly soft and pliable, and a good option if you heat up or sweat easily. Our best seller bamboo sheets are sustainably harvested and use less water to produce. It's also a low maintenance fabric as it is wrinkle-resistant.
The French Linen is cosy and has a rumplied aesthetic. It is best if you have sensitive skin and need to frequently wash your sheets. It is also very durable and will stand the test of time. A plus point is that it's textural hand feel will soften with each wash to become soft.  Our air-washed linen also ensures a consistent handfeel while consuming less water than the traditional stone washing process.
Our Organic Cotton is 100% GOTS certified – this means that no chemicals are used throughout the production value chain. The Global Organic Textile Standard (GOTS) is the world's leading processing standard for textiles (clothing, home textiles, and personal care products) made from certified organically produced raw materials. It follows strict environmental criteria and also social criteria for operations along the entire textile supply chain.
Head over to their website here to find out more, their bedsheets are available for delivery in Malaysia.