The extraordinary landscapes starring forests, seas, and ancient cities draws visitor here.
Türkiye, located at a famous cultural crossroads, always expresses a distinct understanding of art and fashion. Holding to its tradition and modernity, it offers the finest of both experiences from visitors across the world.
So what are the most beautiful road trip routes that you could experience when coming here? Let's take a look:
Çanakkale -> Ayvalık
The Çanakkale-Ayvalık route, with panoramic views of the North Aegean, is a one-of-a-kind experience for you. Taking into consideration the region's vast cultural heritage, amazing nature, and beautiful beaches, it's definitely your must-go tourist spot. Road trippers out there, you can travel by bicycle, motorcycle, automobile, or even caravan — up to you, as it still promises you the beautiful blue and green landscapes. The outstanding Troy Museum, located just outside the ancient city of Troy, even received the "2020 European Museum of the Year Special Appreciation Award" and the "2020/2021 European Museum Academy Special Award.". So, who wouldn't want to go to this award-recognition museum?
Ayvalık to Çeşme Route 
Following Ayvalık, you can further explore the ancient city of Pergamon by following the foothills of the Madra Mountains and the Bergama route. It connects you to your next stop, İzmir, the heart of the Aegean, that instills the historic seafaring town of Foça. You can still call by the historic name, Eski Foça, which has scenic winding roads and breathtaking views. The Foça region, which is also mentioned in Homer's epics, is named after the Mediterranean monk seal, which is now endangered. Just like in the past, Foça has fishing ports and a reputation for delectable seafood dishes that could excite outdoor lovers.
Kalkan to Antalya 
Explore the blue depths in Kaş, as it's one of the world's premier diving tourism destinations. If you fancy a daily boat tour better, be sure to put Kekova on your list too. You can experience the traces of ancient Mediterranean civilizations under the water. We know it's hard to say goodbye to the crystal-clear waters of Kaş, but your next stop Çıralı could put a smile on your face back. A Caretta sea turtle habitat, quiet and calm Çıralı is ready to welcome you to its Olympos Ancient City. You should definitely spend some time in Antalya too, the route's final stop. This city, where the sea, sand, and sun coexist in perfect harmony with nature and history, is worth seeing if only for the Antalya Archaeology Museum, which houses magnificent works by various artists.
Eskişehir to Isparta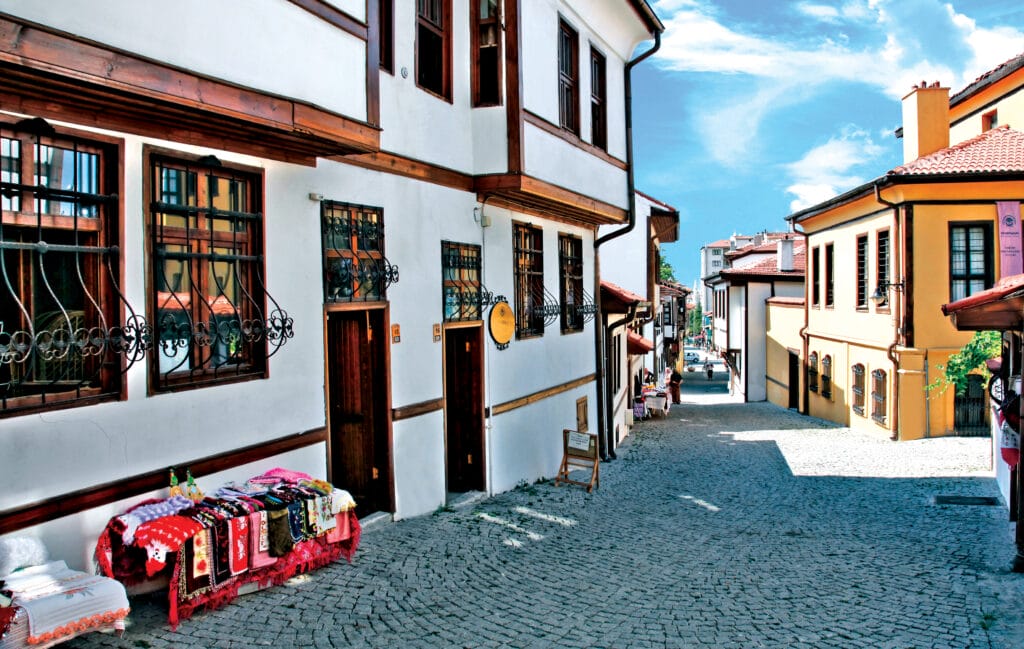 This route connects Eskişehir, a star that shines brighter every day with its lively urban life, to Isparta, the town of roses, which offers the natural and contemporary beauties of Anatolia under your feet. Make a pit stop at the Odunpazarı Historical City Center, which is on the Tentative List of UNESCO World Heritage Sites, and the Atlhan Handicraft Bazaar in Eskişehir, where you can see examples of the region's traditional handicrafts. Furthermore, the Sepiolite (Meerschaum) Museum is the world's only one of its kind.
Bolu to Çamlıhemşin 
This beautiful green route begins in Bolu, is famous for its beautiful lakes, and ends in Çamlıhemşin, Rize's highland paradise. The majestic landscapes of the Black Sea coastline include magnificent green forests and azure waters. If you prefer, you can begin the journey in Yedigöller National Park, which serves as a backdrop to Bolu's postcard-perfect beauty and proceed to Safranbolu, which has narrow streets lined with wooden houses with bay windows. Other stops on this lovely route include Verdant Kastamonu and the historical port cities of Sinop and Samsun, which astound with their natural beauty. Climb the steep slopes of these cities if time allows seeing the radiant landscapes that are also the giver of life.
For more information about Türkiye please visit: https://www.goturkiye.com/