One Fine Stay has made luxury as simple as a doorstep away, built on the brand mantra of Homemade Hospitality. With Paris Fashion Week underway in full throttle, find retreat in these splendid rentals across the city's most coveted arrondissements.
Eiffel Tower, Paris
This large duplex apartment was designed to impress, and with a wide rooftop terrace facing the Eiffel Tower, we think it does just that. Turn left from the stairs for the master bedroom, with its super king bed, ensuite bathroom and private balcony. The hosts' love of sailing is reflected in the next two bedrooms, and both the family bathroom and the toilet room have a maritime theme. There's a plush sitting room too, with a large sofa space and art that mixes the nautical with the exotic.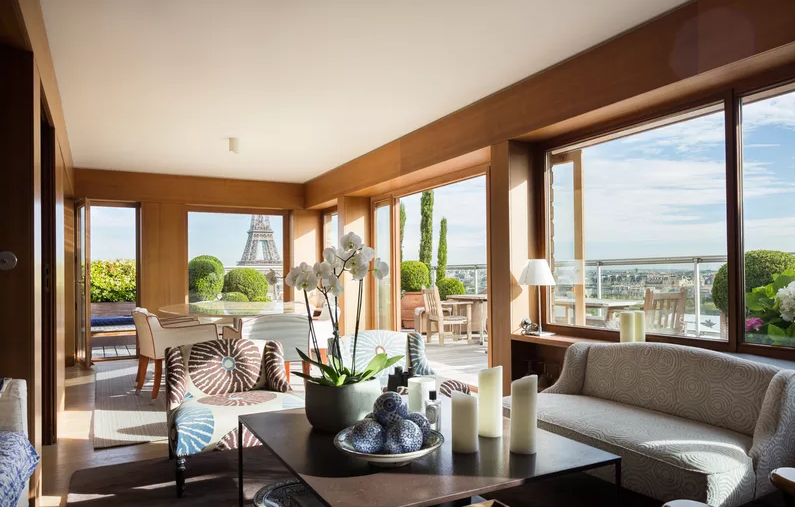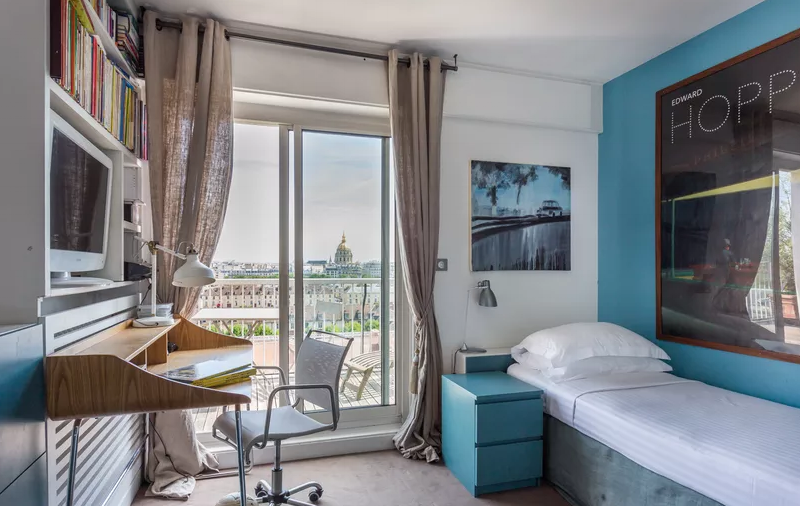 Le Marais, Paris
Le Marais is ultra chic – and this home fits right in. Entering into a hallway, you'll find the rather dapper bathroom straight ahead, clad in herringbone tiles. Beside it is the black-and-white sitting room, where there's a sofa, two leather stools and, looking down on them, a pair of unusual statuettes. The doorway on the far left here leads to the kitchen (small, but sleek), while the other takes you through to the dining room. This room's also decorated in black and white, and has a marble-topped table for four.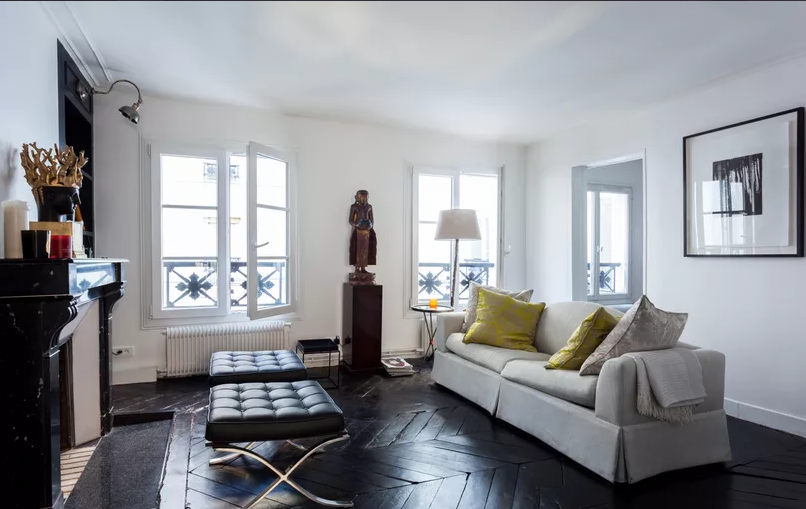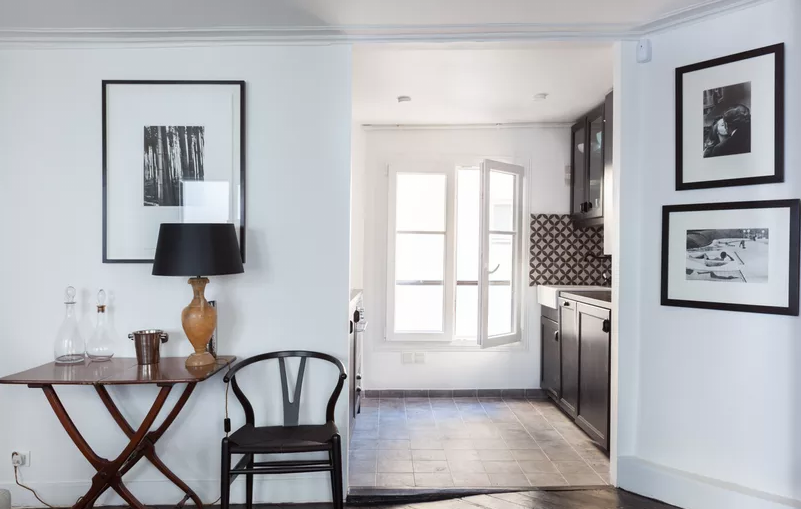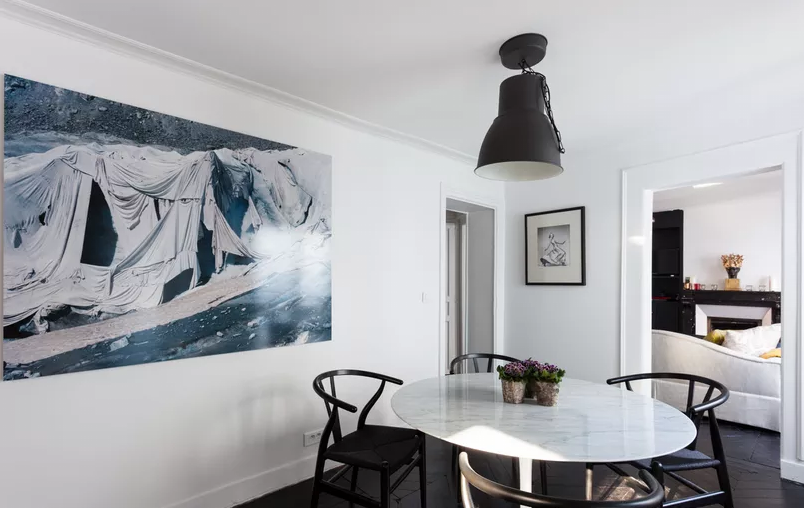 Saint-Germain-des-Prés, Paris
Gentle colours and charming antiques and accessories – Rue Barbet de Jouy II is an antidote to the bustle of Saint-Germain-des-Prés. Inside, you'll come first to the white-painted, wood-floored sitting room, where two cosy sofas (both spread with fur rugs) sit alongside elegant side tables. The antelope trophy mounted on the wall is a particularly eye-catching detail. At the far end, a door opens into the dining room, which has a long table and some striking pieces of silverware. It adjoins the kitchen – a more contemporary space with grey cabinets and a wooden breakfast bar.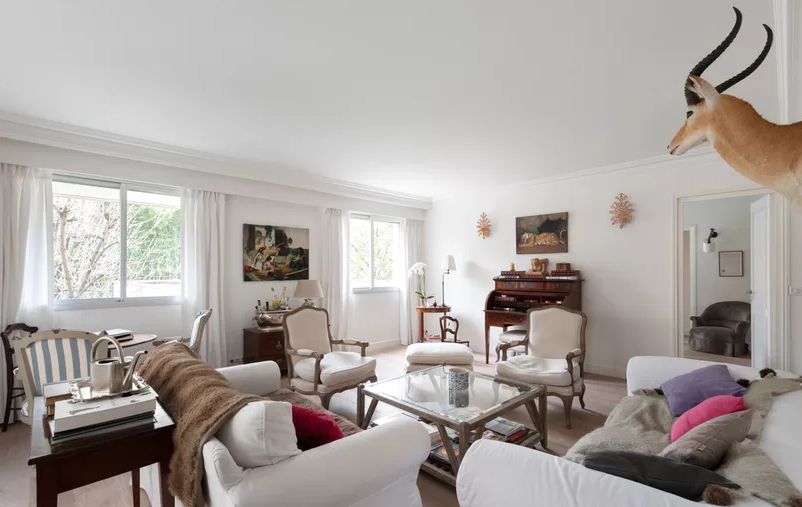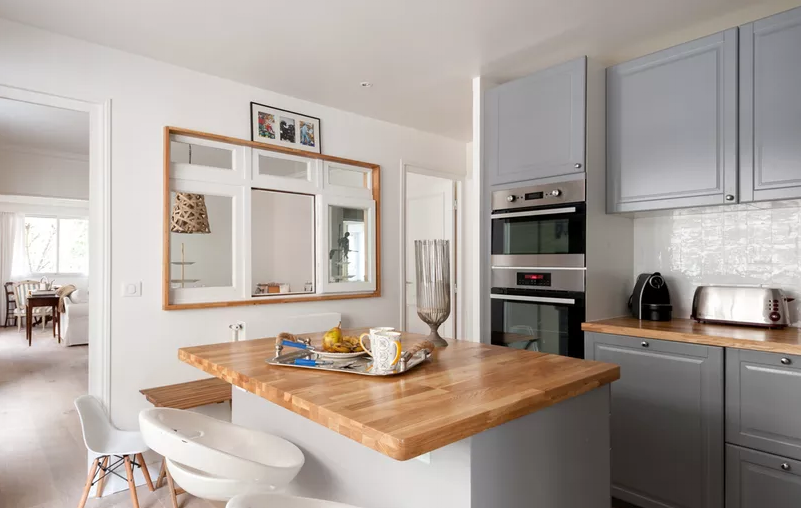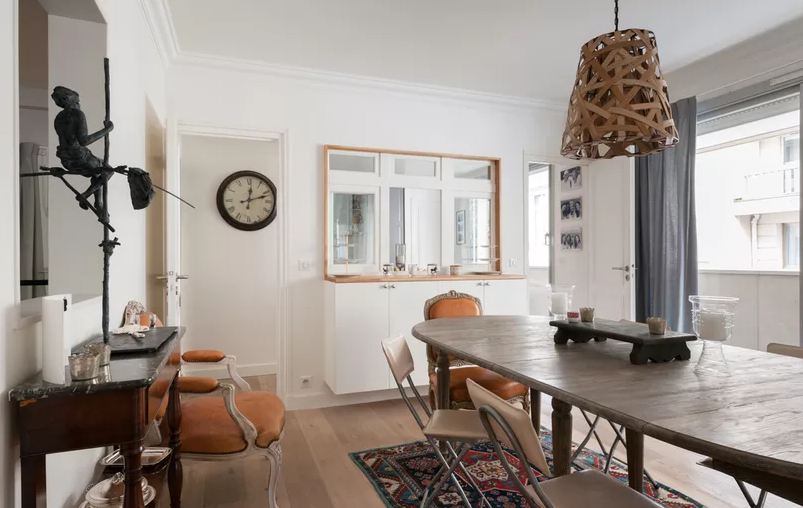 Montmartre – South Pigalle, Paris
For all its smart design, Rue de Clichy III is a laidback kind of place. The front door opens straight into the sitting room, where there's a sofa, a retro armchair and, propped against the exposed-stone wall, several artworks. There's also a dining table here – set with ghost chairs and illuminated by origami lamps. And then the kitchen, which has sleek white cabinets and countertops, is just behind it.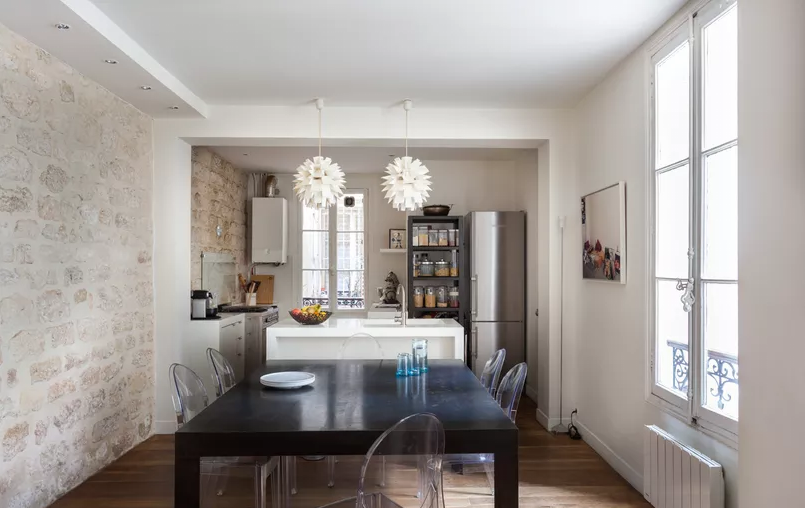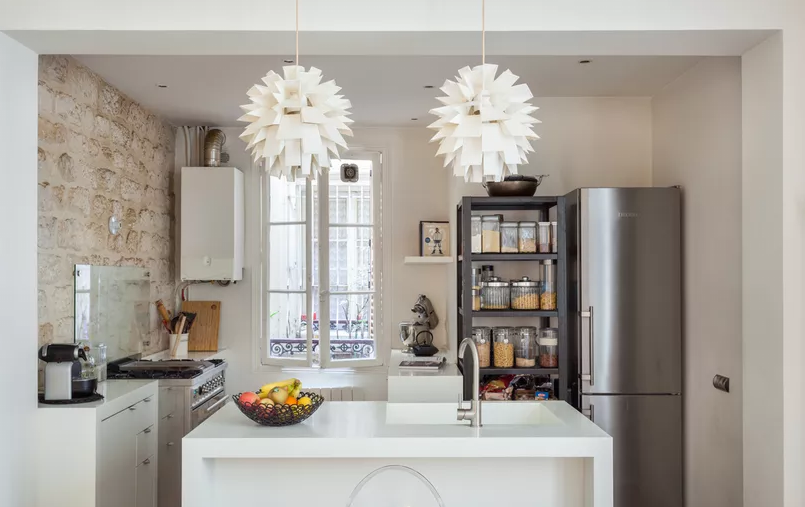 For more luxurious city retreats across our favourite fashion capitals, One Fine Stay has it all covered.