From renting private jets and chalets to islands and safaris.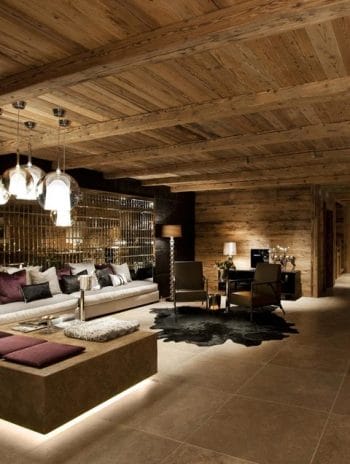 SKI LIKE A SUPERSTAR
Most ski towns are no strangers to super chalets, with real-estate prices for these traditional alpine homes regularly reaching the several-million mark. So it's no surprise that renting them for just a week can cost a lot. In Gstaad, Chalet Lottie has its own cinema and sauna, as well as the requisite dedicated personal chauffeur and chef; Chalet N in Austria's Oberlech (above) has all that and even more.
Chalet Lottie, from about £36,010 a week, with Haute Montagne (020 060 0824; hautemontagne.com). Chalet N, from about £150,600 a week (chalet-n.com).