A hidden gem with, "Food for the fashionable."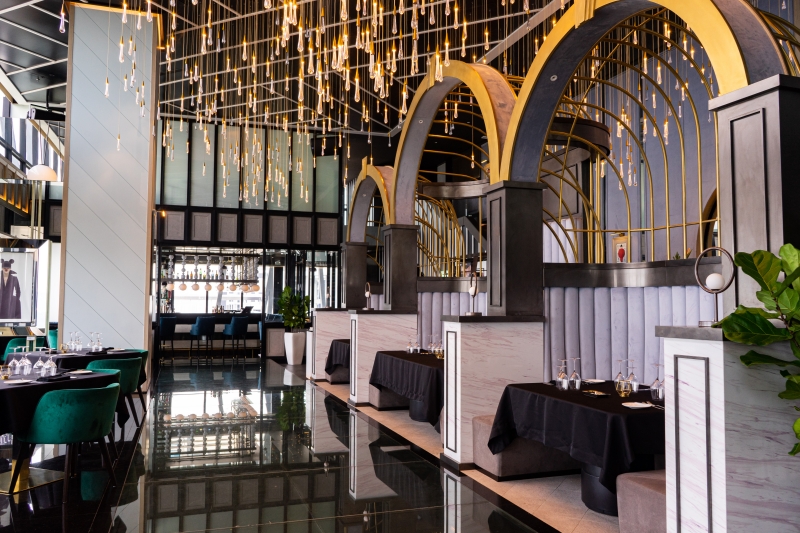 Vogue Lounge KL located in Menara SUEZCAP Bangsar South, is the perfect place for a romantic date night. The restaurant and bar features a rooftop bar on the 38th floor boasting 360 degrees views of the city.
The restaurant accentuates a Great Gatsby feel, giving you a reason to dress up. When entering Vogue Lounge you can't help but notice the bright LED platform, much like a fashion runway. One of the best places to take a photo, or video of walking on the runway. Vogue Lounge has three private dining areas available for special occasions or larger groups. The menu can be curated to suit your dining preference.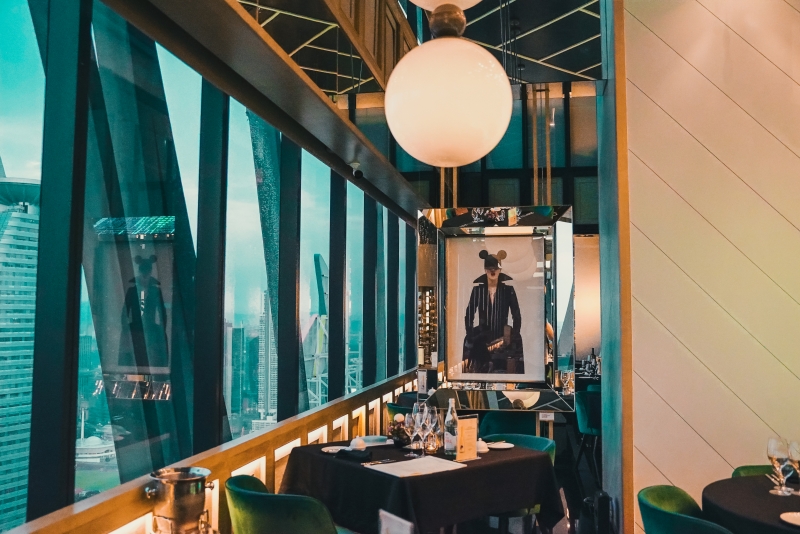 We were lucky to get a table next to the window, where we admired the lights from the skyline, and tried to figure out which buildings were surrounding us.
Cuisine
The menu at Vogue Lounge is Contemporary Fine Dining, using a selection of Japanese ingredients and French techniques. The European and Asian fusion Fine Dining- brings fresh ideas while reinventing age-old dishes. The restaurant promises "Food for the Fashionable." Executive Chef Steve Ariffin's combination of Japanese ingredients and French techniques provide us with an exciting menu. The flavors are rich, adventurous and luxurious. We were treated to a scrumptious tasting menu, where Chef Steve Ariffin highlighted his most popular dishes.
We started with a trio of amuse bouche, and bread served with Seaweed butter. Followed by Hokkaido Scallops and a Sea Urchin tart.
This was my favourite dish, The fresh plump Hokkaido scallop was cooked and seasoned well. The bed of cauliflower puree was creamy, paired with Smoked Dutch Eel and the saltiness of Caviar was perfection.
This dish is rich with a strong umami flavour. A light filo pastry is filled with sea urchin and generous portions of Ikura. Topped with dashi jelly and mentaiko cream. In each bite the Ikura pops with a burst of flavour, the richness encapsulates the ultimate seafood starter.
We were also delighted to be able to sample a teaser from their upcoming Christmas menu, Foie Gras with cherries, served with a side of toast and vanilla butter. I'm not a fan of Foie Gras, but this dish was stunning. The Foie Gras was beautifully seared, and the richness of the Foie Gras complimented the sweet sour cherries harmoniously.
For the main course we had the Main Lobster and A4 Japanese Wagyu.
This dish is simple, allowing the Lobster to shine. You can taste the freshness of the lobster, paired with grilled asparagus and lily bulb. Simplicity at its best.
A popular main course at Vogue Lounge, The Wagyu didn't disappoint. The ribeye was juicy, paired with baby leeks and white onions for added sweetness. The porcini powder added a burst of flavour, we were surprised with a kick of pickled green chilies and yuzu. That was a spicy surprise that went well with the richness of the Wagyu.
And lastly we decided to have dessert at their rooftop bar. Heading up to the rooftop on their escalator we were perched up on an outdoor deck with views over Subang Jaya, KLCC and if you look closely you can even spot Genting.The exciting bar offers Vogue's signature cocktails, in a relaxing cooling environment. It's ideal to visit during sunset in the evenings.
The creamy coconut desert is refreshing, and beautifully presented like a slice of coconut. Paired with Yuzu marshmallow and airy coconut foam.
This was an interesting dessert. Rich truffle mousse topped with truffle shavings on a bed of thinly sliced plum, and charcoal shard. Served with a side of caviar and gold leaf. I loved the flavours, it was a combination of sweet, salty, creamy and crunchy. It gives your tastebuds a dance of joy.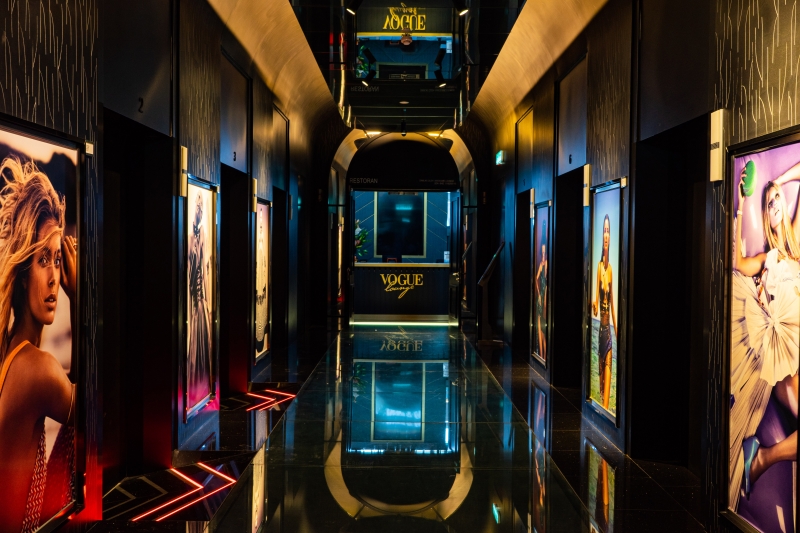 Vogue Lounge opened in 2019, but due to the MCO they were not able to properly launch their restaurant. Vogue Lounge KL joins other renowned Condé Nast Restaurants including Vogue Cafes in Bangkok, Beijing, Shanghai, Kiev, Moscow, Porto and Riyadh, GQ Bar in Berlin and Bodrum.  But the outlet in the KL is the only one that offers Fine-dining cuisine, while the other outlets offers a café like menu.
Location
Vogue Lounge Kuala Lumpur
Level 38, Menara SuezCap 1, KL Gateway, Jalan Kerinchi, Bangsar South, 59200 Kuala Lumpur, Malaysia.
For reservations  Phone  +6016 8466 552 | +60327711530/1531 or email reservations@voguelounge.my