August is proving to be an exciting month filled with artistic events, curated markets and concerts filling up the itinerary almost every weekend. We've rounded eight things to do and see this month.
Art & Bonding
View this post on Instagram
Now until 31 August 2022
For all the creative souls out there, Art & Bonding is offering sip and paint workshops where you'll get to express your inner artist and wine connoisseur. There are even different themes happening throughout the month, so scroll through their Instagram posts for the different list of sessions happening in the month of August.
Khoo Sui Hoe: Selected Works: 1996 – 2019
View this post on Instagram
6 – 20 August 2022
G13 Gallery will be showcasing Khoo Sui Hoe's latest solo exhibition titled Selected Works: 1996 – 2019 by Khoo Sui Hoe. This is his 58th solo exhibition and this exhibition celebrates the best of Khoo Sui Hoe's oeuvre, featuring more than 30 paintings from different eras.
Focusing on his thoughts and observations of life and the environment as the theme, most of the work will focus on the essence of things including trees, rivers, rocks, mountain, clouds, and more.
Sunny Side Up Market
View this post on Instagram
6 & 7 August 2022
The Sunny Side Up Market is bringing all Malaysian brands and small businesses together under one roof. If you're in the mood for splurging or supporting locals, this is the place to be. Shop for food, skincare, clothes, and more curated wares from brands such as LI's Atelier, The Skinny Bakers, and more.
Riuh Nau
View this post on Instagram
5 – 7 August 2022
Riuh's curated market is finally hitting Melaka following its last session in Johor and Sabah. Happening for three days, this market sees the likes of live performances, workshops, endless food options, and retail offerings. If you're in for an adventure, then start packing your suitcases because, besides the market, Melaka has its own quirks and fun.
Dasha Logan Live
View this post on Instagram
6 August 2022
In celebration of the one-year anniversary of her album Over You, Dasha Logan will be performing live at REXKL this month featuring guest performers, Bourbon Lassi, K-town Clan, and Kirstie Maximus. The daughter of Loganathan from the popular Malaysian band Alleycats will be stealing the show with her local tunes, so get excited!
Lokafest A Bazaar By Kedai
View this post on Instagram
13 & 14 August 2022 / 27 & 28 August 2022
In conjunction with National Day celebrations happening this month, Kedai KL is bringing a Merdeka-themed market where you can  immerse yourself in a curation of local indulgents. Shop for goodies such as baked goods, crochet, homeware, and more at this market happening on 14 and 14 August followed by their second stint two weeks after.
Billie Eilish Live In KL
View this post on Instagram
18 August 2022
The seven-time Grammy winner and pop sensation will be performing live in Kuala Lumpur this year. It will be Billie's first live date in Malaysia, and the shows will be based on her acclaimed sophomore album Happier Than Ever. The singer-songwriter gained popularity in 2015 with her debut single "Ocean Eyes" which has now turned her into an international star. Get your emo on, because it's going to be a night full of singing and crying.
Symphonic Anime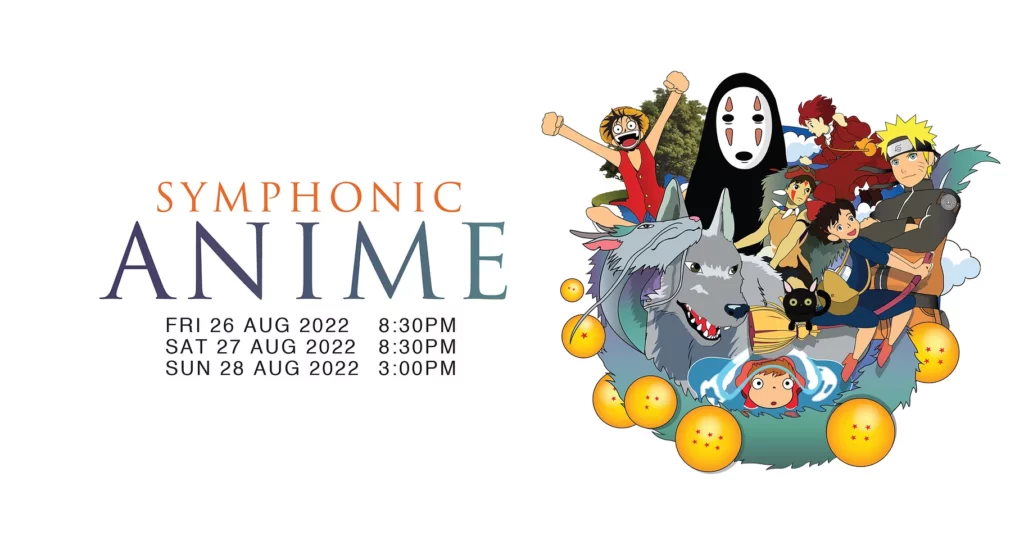 26 – 28 August 2022
Calling all anime lovers! The Malaysian Philharmonic Orchestra and conductor Naohisa Furusawa will be presenting a collection of songs including the work of Studio Ghibli's Joe Hisaishi such as "Princess Mononoke" and "Kiki's Delivery Service", as well as themes from mega-hits including Naruto and One Piece. Filled with intense emotional riffs and tunes, the world of anime will be taking you on a musical ride.