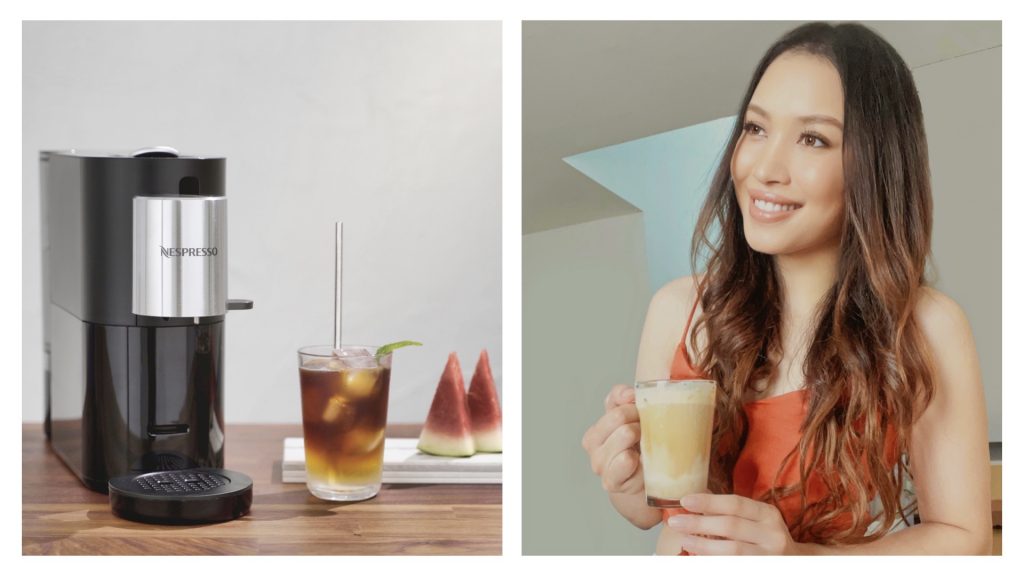 Can't seem to start your day without that mandatory cup of coffee? Neither can actress Zahirah Macwilson. Getting that morning coffee fix works wonders in boosting her mood and keeping her alert throughout the day, especially as a new mum. Now, with the state-of-the-art Nespresso Atelier, making the perfect brew from the comfort of her own home is so easy!
If you've not heard of it before, let us introduce you to this comprehensive machine. The Nespresso Atelier is your personal barista – with one touch of a button, the machine lets you be an artist of your own recipes and allows you to indulge in your own coffee ritual at any time of day. It is a modern and elegant device with a slim and glossy black exterior, complemented with touches of brushed aluminium. Think of how great it'll look in your kitchen or any other area in your home!
With the tropical everyday heat being what is it here in Malaysia, you can quench your thirst and treat your senses to any hot or iced coffee creations. Choose from the nine recipes available, including the creamy new flavour of Barista Creations Coconut Flavour Over Ice or the fruity Barista Creations Freddo Delicato. Alternatively, you can also explore the bold, roasted flavour of Barista Creations Freddo Intenso made from South American and Indonesian Arabica beans – the choice is yours. See how easy it is for Zahirah to make her own iced beverage with the Atelier!
View this post on Instagram

If you need a few ideas to get you started, check out these recipes below, inspired by Zahirah's everyday coffee routine!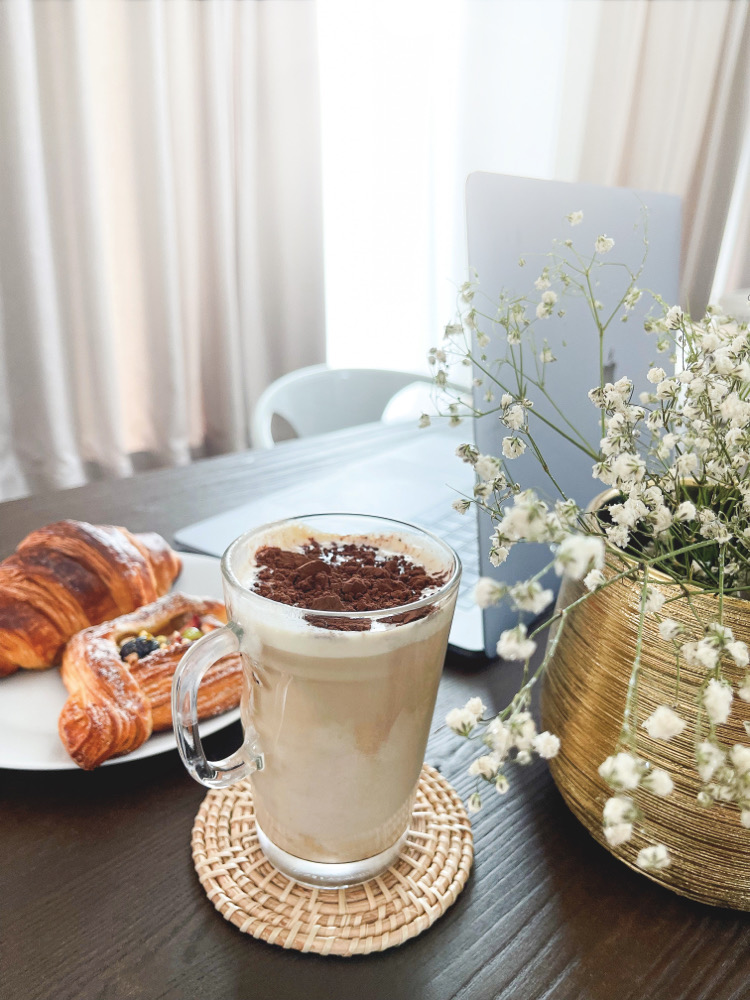 Iced Vanilla Cocoa
Make mornings great with the exquisite taste of coconut coffee with a sweet vanilla twist! Here's what you'll need to do:
1. Pour sugar syrup (10g), cold milk (100ml) and Vanilla milkshake (110g) into a VIEW recipe glass and stir.
2. Extract two capsules of Coconut Flavour Over Ice coffee (total 80ml). Note: use 1 capsule per extraction. Do not extract twice with one capsule.
3. Pour coffee in the glass and garnish coffee with vanilla ice cream, coconut cookie and chocolate powder.