To the Man who changed the history of the Tennis Court and made an impact on his community.
As we bid farewell to the King of Tennis, we look back to some of the most memorable things Roger Federer has done outside the court.
Roger Federer is no stranger to the Tennis Court. The Swiss star has played 1500 matches over four years and won a total of 20 Grand Slam titles, 103 ATP titles and was the World's No. 1 player. Federer, without a doubt, is regarded as one of the greatest players of all time.
Much has been said about Roger Federer's game. From his flawless technique to his style on and off the court, it is his combination of grace, fluidity and effortlessness which makes him incomparable to his competitors. Apart from finessing his tennis skills, Federer is also a philanthropist who is constantly working towards bringing change to society. Beyond the court, this humanitarian is known for his generosity, sincerity and respect. Federer is not just one of the greatest athletes of all time, but he considers himself placed in a seat with responsibilities, and does his part to fulfil those responsibilities.
"It's nice to be important but it's more important to be nice." – Roger Federer
1. The Roger Federer Foundation
Founded in 2003, Federer founded the
Roger Federer Foundation
with the aim of giving disadvantaged children easy access to sustainable education and sports. The Foundation is committed to providing early childhood education to six-low income countries in Africa as well as Federer's home, Switzerland. The Foundation enhances a world where children living in poverty are able to take control of their future and and actively shape it.
"I love empowerment, just in general. Making somebody a stronger person and then that person being able to do it on their own is a wonderful thing. A little push can really do wonders and we're going to keep doing that for years to come." – Roger Federer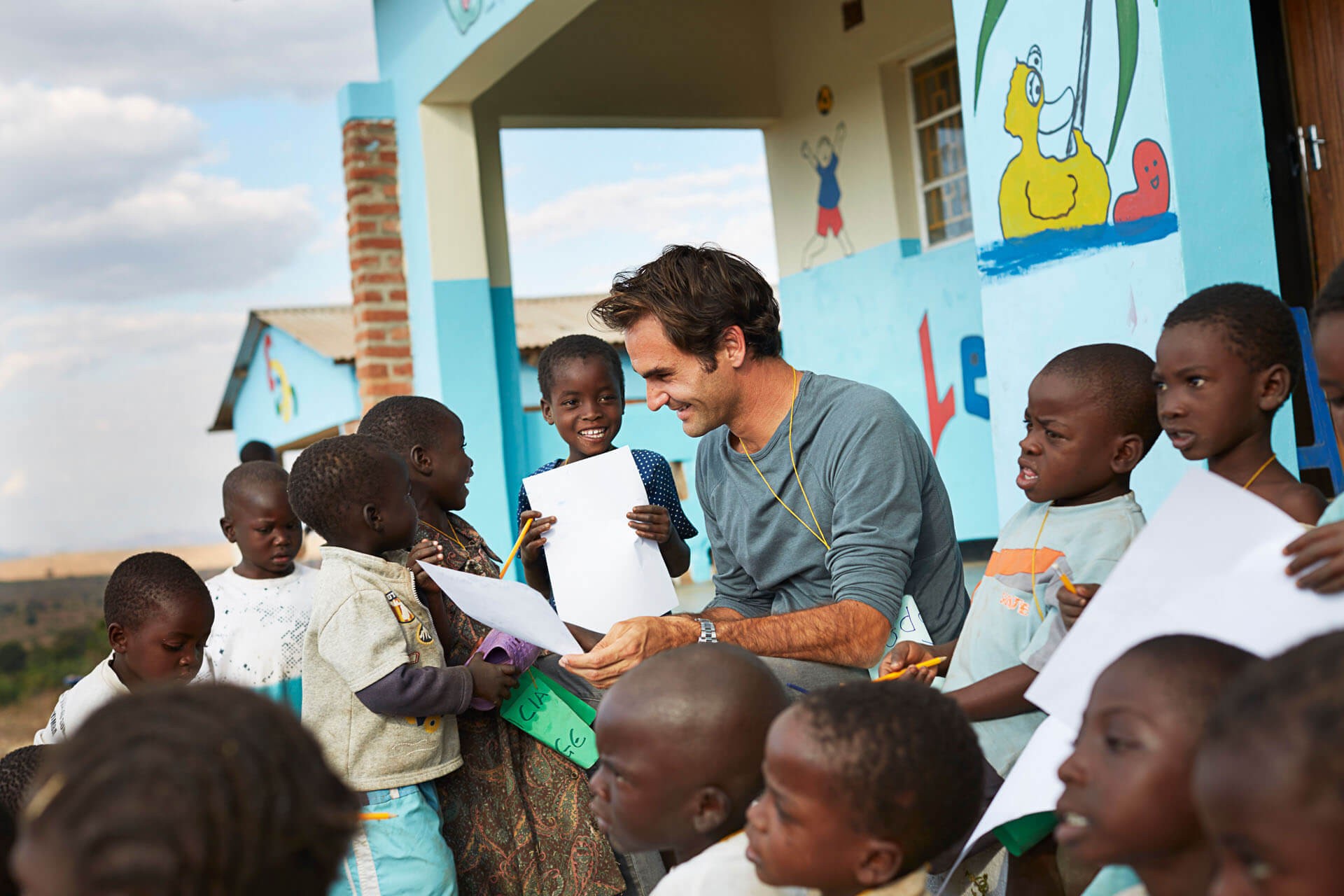 2. Covid-19 Pandemic
During the Coronavirus Pandemic, Federer redirected his humanitarian efforts to help those in need, specifically the vulnerable communities affected. During this time of global hardship, Federer donated one million Swiss Francs to families in need in his home country Switzerland. Additionally, he continued to support young children in Africa, pledging $1 million to provide 64,500 students with meals while schools were shut down.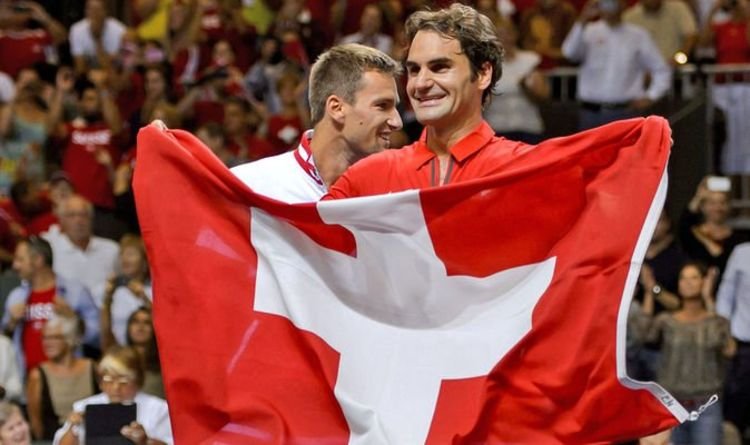 3. Hit for Haiti
In recognising the attention his tennis matches received, Federer found ways to channel the attention for a good cause. After the earthquake in Haiti in 2010, Federer organised the Hit for Haiti tournament in collaboration with his colleagues during the Australian open in 2010. Fans were entertained by the casual match between Novak Djokovic, Rafael Nadal, Andre Agassi and Pete Sampras, who are considered the greatest male tennis players of the last 20 years. The event raised more than $200,000 for the Haiti disaster relief and Red Cross to aid earthquake victims.
Additionally, Federer supported the South African – Swiss charity IMBEWU, which educates children on social health awareness. In 2004 he visited Tamil Nadu, the Indian state which was most badly affected by the Indian Ocean Tsunami and in 2006 was appointed the Goodwill Ambassador by UNICEF for his work in public raising awareness of AIDS.
Even after his retirement, Federer continues to give back to society. The #ToastToRoger initiative by Moët & Chandoninvites Federer's friends and followers to send messages of love, appreciation, memories, and wishes for his bright future ahead on social media. For every post shared with the hashtag #ToastToRoger, Moët & Chandon will make a donation on behalf of the participants to the icon's charity, the Roger Federer Foundation. The initiative echoes the House's previous involvements in Roger's philanthropic causes, such as The Match For Africa series, also conceived with the aim of raising funds for his foundation. A true gentleman in and out of the league, during his 20th-anniversary celebration in 2018, the tennis icon confessed: "One day, I wish my name to be known more for what the foundation has achieved than for my sports titles".
The sport may have lost one of its most well-loved players, but the memories and impact Federer has made on the lives of those around him will never be forgotten. His legacy remains irreplicable and he will continue to inspire and empower individuals on and off the court.
"It is our responsibility to connect with the real world beyond our sport [and] use our fortune to make a difference in the lives of those who most need it." – Roger Federer
Images courtesy.