Tear Trough Under-Eye Filler by JIA Clinic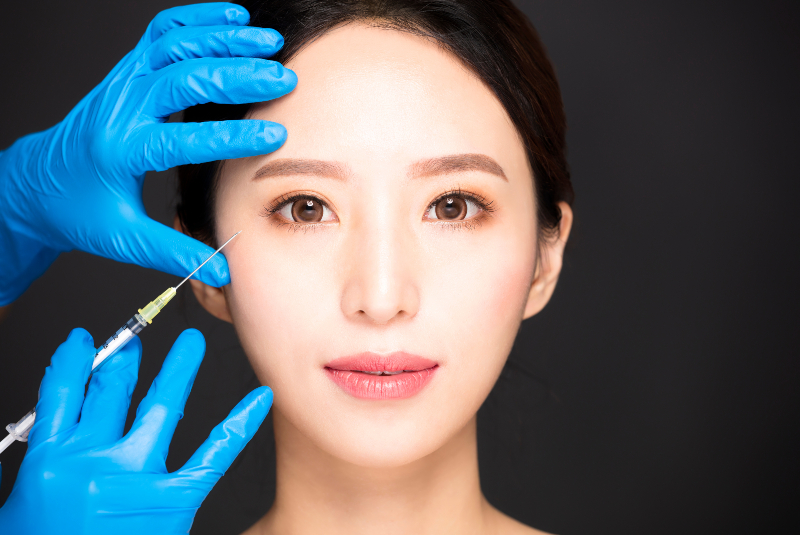 FACE FACTS
As we age, our faces naturally lose subcutaneous fat. The facial muscles work closer to the skin's surface, making wrinkles and fine lines all the more apparent. With time, skin starts to lose its elasticity, and in those cases, simply tightening the skin can often produce an unnatural stretched look. Fortunately, this is where JIA Clinic's dermal fillers step in. Used in almost any area, from the forehead and temples to the lips and chin, dermal fillers are used to enhance facial contours, diminish fine lines, and restore volume to the face.
BRIGHT EYES
Hollow, sunken under-eyes can add years to one's face. Using Juvéderm, one of the world's leading brand of hyaluronic fillers, JIA Clinic's treatment helps plump up the tear trough naturally for a refreshed look, all while reducing dark circles, fine lines, and wrinkles. The process is practically painless, with the use of a numbing cream that sits on the skin for 30 to 40 minutes prior to the procedure.
FINE IN FIVE
Light bruising, swelling, feeling of tightness, and redness at injection sites are common with the Tear Trough Under-Eye Fillers, but typically subsides within a day or two. When administered by a medical professional, dermal fillers are a safe, low-risk procedure that can last anywhere between six and 18 months.
12, Jalan Telawi 3, Bangsar Baru. Tel: 03-2202 0888. www.facebook.com/jiaclinic