4 Steps Pico Facial by One Doc Medical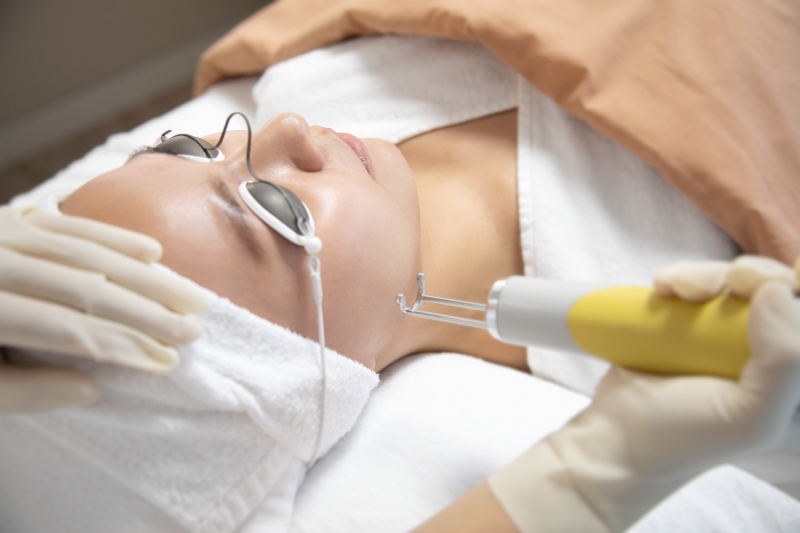 THE FUTURE IS NOW
The most advanced in the field of lasers, One Doc Medical's 4 Steps Pico Facial is a non-ablative procedure that treats concerns of enlarged pores, severe pigmentation, pimples, and scarring. Emitting beams 1,000 times faster than the Q-switched nanosecond laser, the Pico Laser penetrates deep into the skin with its 1.064 nanometre wavelength to shatter underlayer pigmentation into small fragments. Compared to its more well-known laser counterparts, the Pico Laser treatment is a faster and more effective way to eradicate pigmentation fragments.
ABOVE & BEYOND
Prepare for your best skin ever, while One Doc Medical puts clients' comfort and concerns as top priority, promising first-class equipment handled by the industry's best. Forty-five minutes is all it takes to achieve visibly brighter skin, tightened pores, and clearer skin. Pigmentation and uneven skin tone may be a primary skin concern for many, but this powerful laser also heals dark spots on the superficial layer of the skin and encourages more collagen output naturally. With this laser on your side, you might just opt to go filter-less in your upcoming Insta-selfies.
WHY DON'T YOU …
… prioritise hydration as a post-care routine? Despite the Pico Laser's low heat energy, common post-treatment effects include a slight tingly and warm sensation, which is a result of putting your skin cells to work. One Doc Medical's remedy is its signature in-house soothing face mask, which boosts skin hydration levels and works to instantly decrease skin temperature. After just one session at One Doc Medical, your skin will be more amenable to active ingredient absorption, so take advantage of this and feed your skin with antioxidants for that added boost of moisture.
Available at One Doc Medical outlets nationwide. www.onedoc.com.my