Emsculpt Programme by PHI Clinic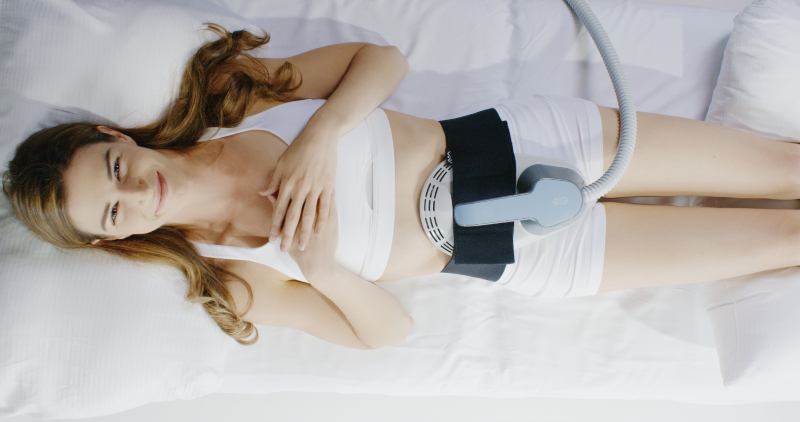 ABSOLUTELY FABULOUS
We're often told that a great body comes with countless hours of workouts and exercises, but the introduction of Emsculpt last year has created a class of its own in the body-contouring world. An energy device that burns fat and builds muscle mass, the treatment has been gaining momentum due to its zero downtime, pain-free, non-surgical way to define abs and lift the buttocks. Treatment is split into four 30-minute sessions—with complementary maintenance sessions—spanning over a period of two weeks. That's all it takes to have a body confident you, in no time.
GRAVITY DEFYING
Emsculpt is performed by strapping a thermoplastic panel to the desired area. The panel then emits High-Intensity Focused Electromagnetic (HIFEM) energy that contracts muscles beyond what is possible through physical training, yielding better muscle tone and enhanced fat metabolism. Each session is said to be the equivalent of doing approximately 20,000 sit-ups or squats—depending on whether you choose to have it done to your abdomen or derrière—all while laying on your back. Abs, without the workout.
TAILORED FOR YOU
Emsculpt works best when a thorough plan is devised for each patient's body type. "Basically, there are many different modalities for fat reduction. If a patient is very bulky, we would have to reduce the fat first through a de-bulking process, such as Coolsculpting, before the muscle toning step," says Dr Angeline Wong, medical director at PHI Clinic. "Every tummy is different, so we customise our treatment plan for each patient." Suitable for both men and women, the effects of the treatment varies according to the patient's exercise and dietary habits.  
45, Block B, Damansara Plaza Level A1, Jalan Medan Setia 1. Tel: 03-2011 5115. www.phiclinicmalaysia.com