Emsculpt Treatment by The Retreat Clinic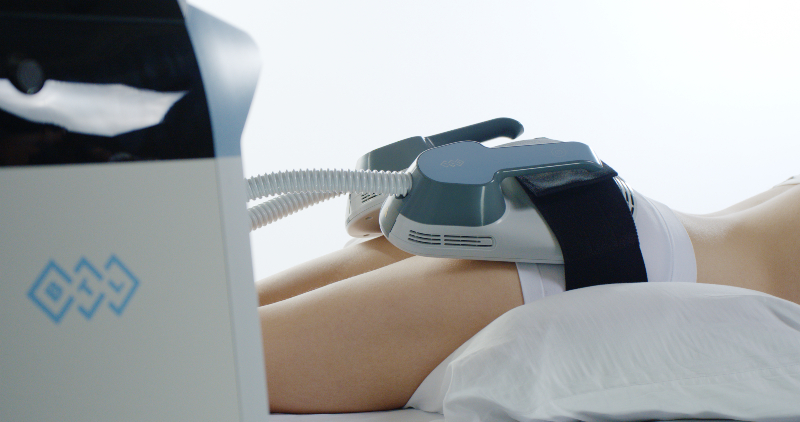 FAST BLAST
As the first clinic to introduce Emsculpt in Malaysia, The Retreat Clinic doesn't just provide a fat burning and muscle building solution, but combines the trending core-strengthening procedure with a full suite of body contouring treatments using state-of-the-art machines from BTL Aesthetics. Beginning with two paddles, placed on either side of the targeted area, the Emsculpt device stimulates the contraction of muscles with high-intensity electromagnetic fields that stimulate contractions of the muscles, akin to doing 20,000 sit ups, in just half an hour.
CRUNCH TIME
A total of four 30-minute sessions within a two-week period is generally recommended for  a full ab or booty lift. Non-invasive and FDA approved, the Emsculpt treatment is also proven to treat diastasic recti without the need for surgery. "It is a condition where the abdominal muscles split after pregnancy, leaving women with a permanent 'pooch' which can make them look like they are pregnant—even when they are not," says Dr Ong Jin Khang of The Retreat Clinic, adding that muscles are contracted in a supramaximal fashion during the treatment, and to effective results.
PERK UP
Whether it's post-pregnancy mums looking to get back into shape or gym goers who want to get rid of that last stubborn inch of fat, studies have found that Emsculpt burns fat at an average of 19 percent, and builds muscles at 16 percent. For those looking to do more than tone and lift the last stubborn bits, Dr Ong recommends pairing Emsculpt with their other offerings, including BTL Unison to eliminate cellulite for a tighter, smoother finish.
14-1-1, Jalan Setia Prima (Q) U13/Q, Setia Alam. Tel: 011-3302 8232. Theretreatclinic.com