HARD RESET
Keeping up a healthy hair regimen can be tough work, but Schwarzkopf Professional's latest BC Fibre Clinix in-salon treatment leaves the guess work out. Tailor-made for all hair types, this three-in-one treatment is crafted to cleanse, treat, and boost, transforming overall hair health to its previously unblemished state, all in one session.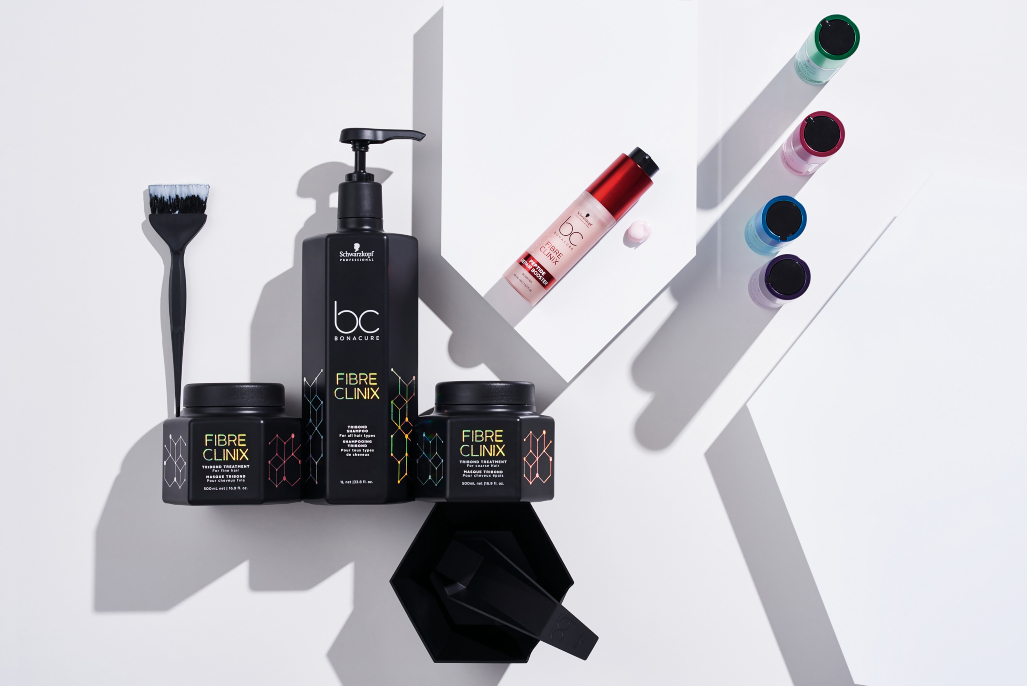 Schwarzkopf Professional BC Fibre Clinix, from RM250
EASY AS 1,2,3
Schwarzkopf Professional's bespoke treatment plan for total reparation begins with a gentle cleansing shampoo to prepare the mane for absorption of active ingredients. It is then treated with a tribond concoction based on level of damage and hair type. The second stage strengthens the inner hair bond and seals the outer structure to improve manageability and shine. Finally, a booster treatment caters to each client's needs, be it repairing damage, maintaining vividness of dyed hair, volume boosting, or as a smoothener for unmanageable locks.
WHY BAZAAR LOVES IT
The in-salon prerequisite means greatly personalised care, allowing stylists to thoroughly examine scalp and hair health before deciding on a programme. BC Fibre Clinix creates 3-D bonds inside fibres, putting it a step above most that offer 2-D results. The treatment also seals off hair porosity entirely through follicular resurfacing, replacing all 21 proteo-lipids present in the cuticle, as opposed to only 18. Expect smooth, hydrated, and well-behaved tresses.