The brand champions luxury hair care at an affordable price range.
Why was it important for you to base the brand on that philosophy?
I am very familiar with wanting to have an assortment of products to create various looks, textures + styles, but finding great product that actually works well was too expensive for me as a young working professional. I wanted to create something that people could actually afford, but that looks chic enough to leave on the bathroom counter.
What are some of your top priorities when formulating and creating a product?
Before creating a new collection, I dive in deep. I find myself studying hair types and routines to get a better idea of how I can improve or simplify people's beauty routine. I also vet labs to find the best teams to work with on new projects.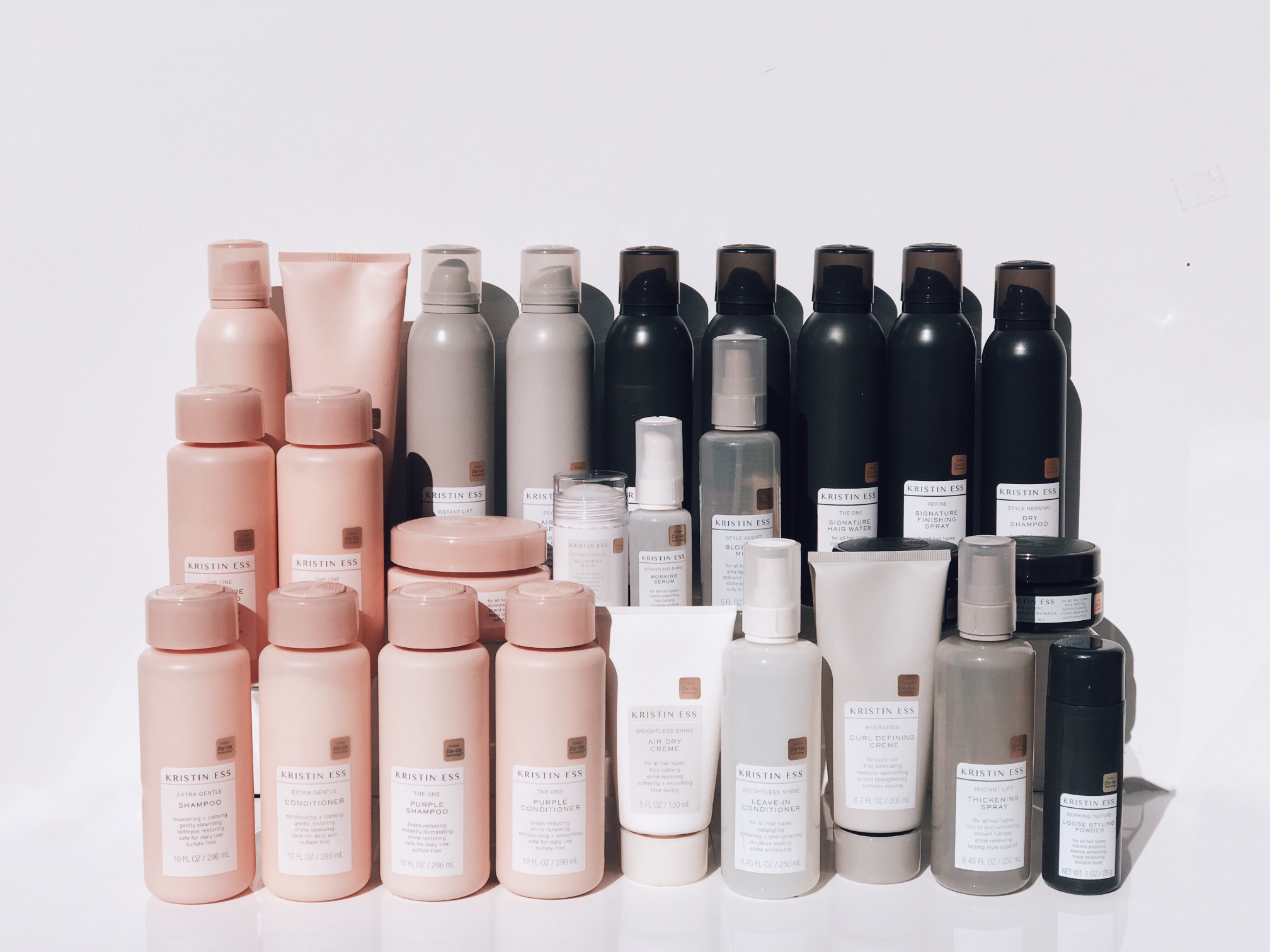 What direction is Kristin Ess moving towards in the industry as we move into a new decade?
My current goal is to become more sustainable. I think we have an amazing, solid assortment of products right now and in the upcoming months I will be less focused on developing loads of newness and more focused on sustainability. We've got some great things in the works and I look forward to pushing ourselves to reduce our footprint in every way we can.
How has the advancement of technology and social media impacted the growth of hair care and the awareness for it?
Technology plays such an important roll. I am so lucky to be launching products at a time where I can educate people using video tutorials instantly. Putting out products is great, but teaching people how to use them and giving them free education is even better! I'm also really grateful that through the powers of social media and digital marketing we are able to reach people and demographics that would be impossible to reach on my own.
https://www.instagram.com/p/B0_xTI-H4Ug/
Skincare and make-up has been at the forefront of beauty for decades.
What are your predictions for the world of hair care in the next 5 years?
I think the hair category is going to take center stage. Theres a lot of room for improvement honestly. Simplifying the way we style hair, breaking down techniques step by step, and improving ingredient list gives haircare an opportunity to soar to new heights. It's a really exciting time!
https://www.instagram.com/p/B5YFVj-n-wm/
Talk us through some of the new discoveries for hair care that Kristin Ess has adapted for the brand. 
As a stylist, I've used so many brands over the past 20 years, but haven't ever come across one that's affordable that truly focuses all hair types. One of my main goals is to make sure KEH has a full routine from wash to finish for every single person.