The Lunar festivities are back, and nothing like the good ol' Malaysian culture of house-hopping to kick start the ang pao-giving (or receiving) season! Whether you're on that 5-hour drive back to your hometown, or catching up with your childhood BFFs, there's always a good time to sneak in a cheeky selfie to show-off your blinding highlight.
Undoubtedly, the weather might not be our best of friends at times of a perfect photo op--looking like a hot, sweaty mess is probably not the look you were going for. Here are 5 ways to have you looking like when you first stepped out the house, all day!
2. It's Prime Time!
Makeup primers are often deemed unnecessary by many–seen as "just another beauty product"–but its power lies not in its instantaneity, but in its consistency; its consistency of creating a barrier between the skin and the makeup to allow longer wear time. Makeup clings on to primers through sweat, oil and everything in between.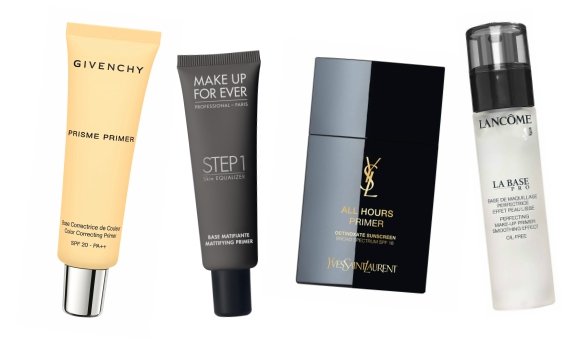 Left-Right: Givenchy Prisme Primer, Make Up For Ever Step 1, YSL Beauté All Hours Primer, LANCÔME La Base Pro