Best Natural Spa Manicure & Pedicure: Glitters Nails and Waxing salon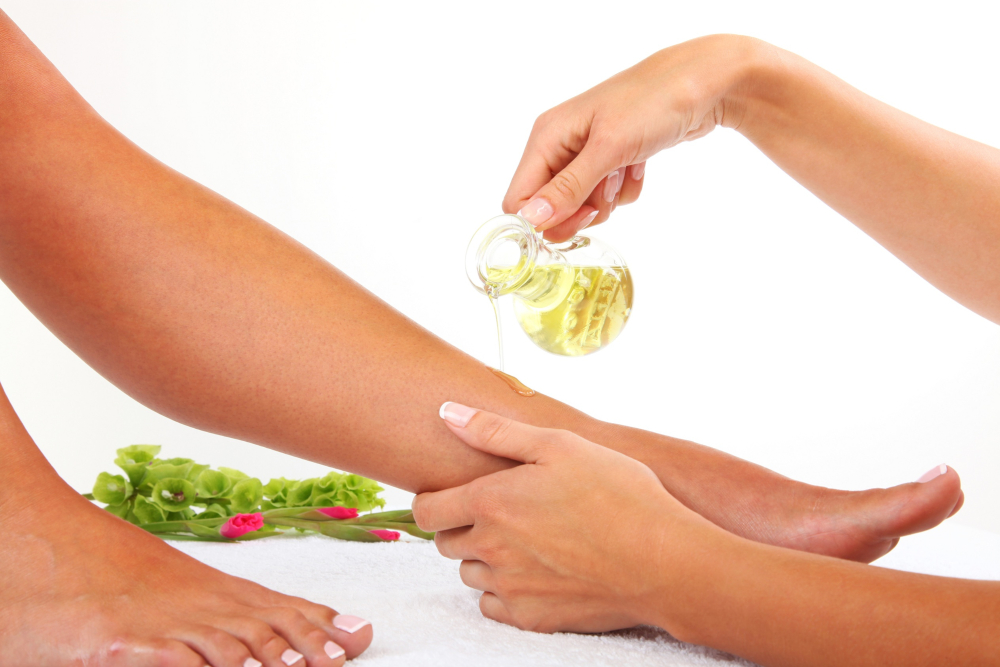 Extra Virgin Olive Oil Hand Spa & Manicure and Extra Virgin Olive Oil Sole Therapy & Pedicure, from RM210 for 90 minutes
NATURAL WONDER
Packed with hydrating squalene and anti-ageing oxidants, olive oil has long been a powerhouse beauty ingredient for glowing skin, and is specifically used on the cuticles to help nails grow stronger. Using only the highest quality La Chinata Extra Virgin Olive Oil from the green hills of northern Extremadura, this spa mani-pedi by Madaline Nails and Waxing Salon is perfect for even the most sensitive skin types, making super-soft hands and feet so attainable.
SKIN NIRVANA
Give hardworking hands and fatigued feet a luxurious treat with a generous soak in a warm milky olive oil extract. But first, hygiene is at the forefront, with a dedicated nail technician ensuring that hands and feet are sanitised, cuticles are groomed, and nails are shaped. Next, dead skin cells are sloughed off with an olive oil-based exfoliant of rice, ginseng, milk, volcanic salt, and pearl extract to even out skin tone, all while illuminating and purifying skin. A nourishing olive oil mask after seals the deal.
SWEET SPOT
Slip further into a new world of bliss with a soothing massage using La Chinata's Body Balm, which consists of a calming blend of extra virgin olive oil, aloe, chamomile, and calendula. Allow the therapist's expert hands to provide relief to sore and sedentary muscles, paving the way for a sound night's sleep. Then, the grand finisher: an array of colours to choose from, for shiny lacquered finishes that are beautifully chip-free.
S211A, Second Floor, 1 Utama Shopping Centre. Tel: 03-7710 8813; 3F-9A, Third Floor, Bangsar Village II. Tel: 03-2287 8813; S226E, Second Floor, The Gardens Mall. Tel: 03-2287 3338;1F-32, First Floor, Paradigm Mall. Tel: 03-7886 9618; 2F-09, Second Floor, Main Place Mall. Tel: 03-8081 9013. www.glitters.com.my